Yesterday I collected the last homemade zucchini in the garden. And felt the longing for the summer. We have to wait for the next summer to enjoy the beautiful and healthy vegetables again. Well, today is the last piece of summer in the form of zucchini cakes with cheese.
For this recipe, the products I have collected are not complicated. I love to cook fast, but delicious dishes. She even got herself a separate notebook for high-speed recipes. They often help out, especially when you appreciate every minute of dinner. As happened this time. I had only an hour for which it was necessary to cook dinner.
I burned the pellets very quickly. Time spent about 20 minutes. And the complexity of the recipe is absent. All were satisfied, and I first!
I used the following products:
Zucchini washed well, grated it.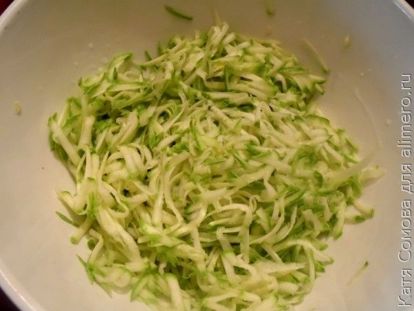 To the zucchini added egg. One is enough for this recipe.
Naterla cheese on a fine grater, also added it to the zucchini. Cheese can be taken any to your taste. The recipe book doesn't say anything about its variety. I had bacon flavored cheese. Flat cakes turned out with a light aroma of smoked meats, but the taste of this only won.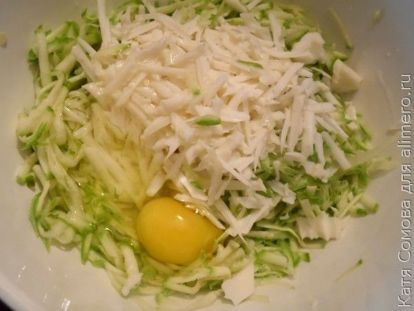 Zucchini salt, added spices. Took savory, to enhance the taste of the cakes.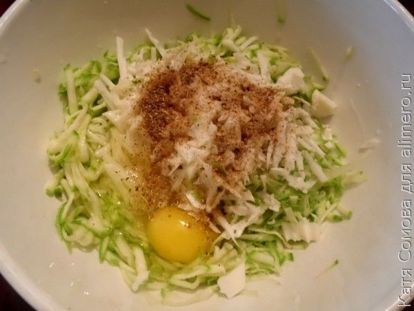 Of course, the tortillas without flour can not exist, added it around the glass to make a thick dough. Salted him to taste.
Still be sure to put some butter. Stir with the hands so that the butter mixes evenly with the zucchini and cheese.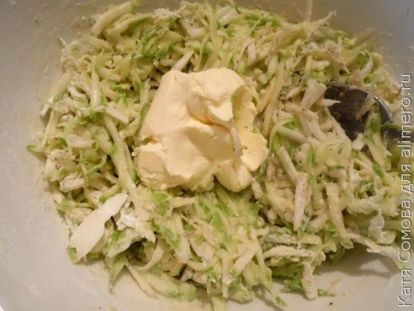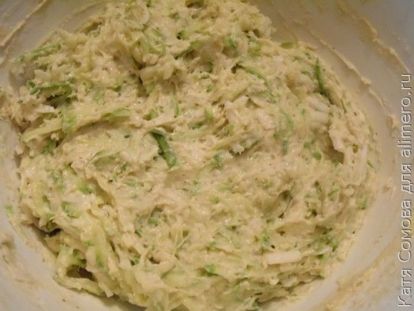 With the help of a spatula, I formed a cake in a pan. Fried it in vegetable oil, but you can use butter.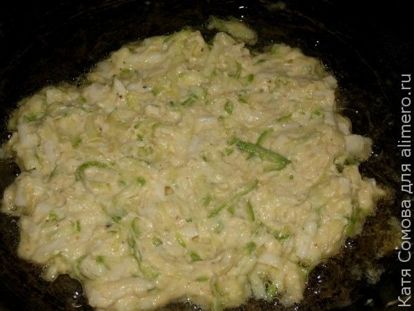 Laid ready tortillas on a plate and smeared with butter on top. To such flat cakes, very good are fresh vegetables, tomatoes, for example.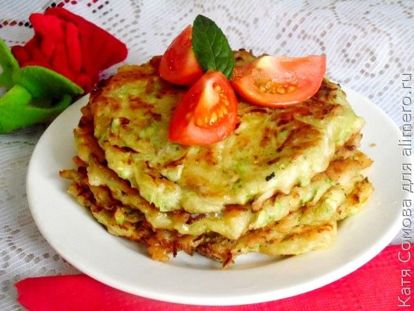 Good appetite! Lunch is ready!