Squash season is in full swing, so I suggest one of the options for using this tasty and healthy vegetable.
Today we will cook pancakes with you, just not the usual snack menu, but with the addition of apple and raisins. Want to try.
In order to bake a small hill of these great dessert pancakes, you and I will need:
How long will it take to cook such pancakes: literally 15 minutes and a delicious breakfast is ready
The level of difficulty of this recipe for cooking pancakes from zucchini: the most minimal
The course of the proposed actions during the preparation of the dessert version of the vegetable marrow pancakes with apples and raisins:
Since we do not use the zucchini as young, but directly from the garden, we will not remove the skin from it, but just wash it thoroughly and dry it with a paper towel. Next, the zucchini immediately let on the train.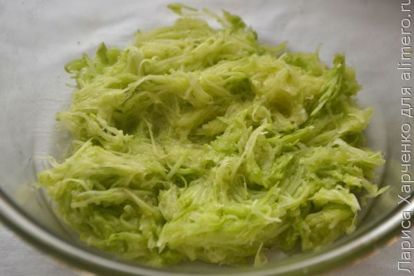 We do the same with an apple, only I prefer to remove the skin from it, since rubbing fruit with it is not very convenient.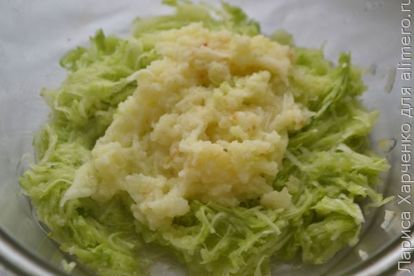 After that, the grater is no longer needed – we remove it, and in the bowl with the zucchini and apple we break one small chicken egg.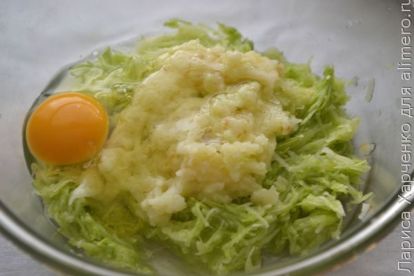 Do not forget to put a pinch of salt, 1 spoon of sugar and, if desired, add a bit of cinnamon.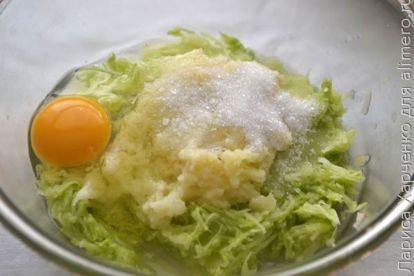 Thoroughly mix everything.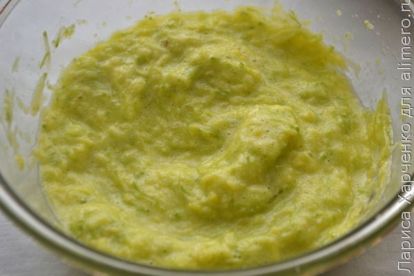 Now came the turn of raisins – a tablespoon will be enough. I just want to note that before using the dried fruit, it is necessary to undergo treatment with boiling water, and then just dry it.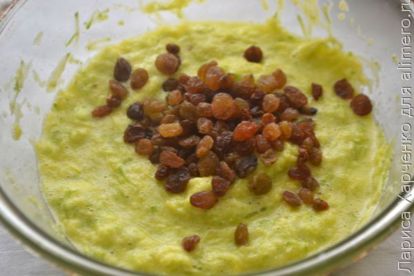 It remains only to introduce a little flour into the semi-prepared squash dough with an apple and raisin – we start with 1 tablespoon, and after mixing, add 1-1.5 tbsp. We are guided by the consistency of the dough – it should slowly fall from the spoon.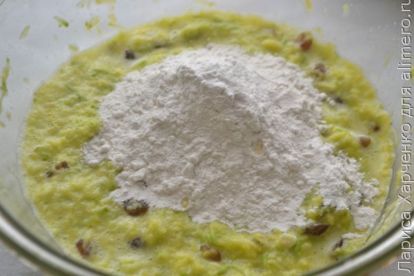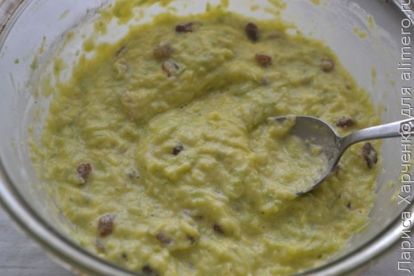 The only thing left is to fry the pancakes in a frying pan with vegetable oil on each side.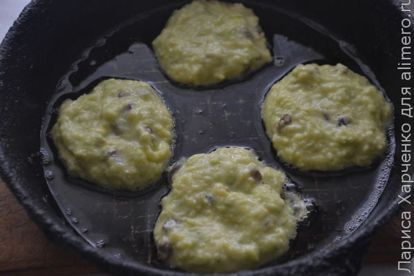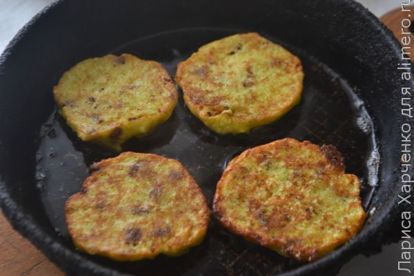 Serve such pancakes should be slightly cooled with sour cream, honey or favorite berry sauce.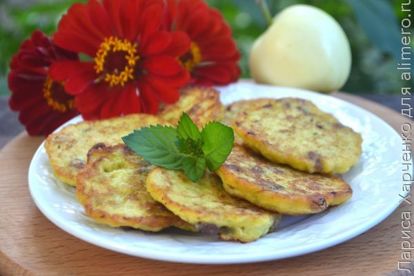 Cook with pleasure!