It's not vegetable time now – in the sense that there is no such abundance as in the summer, but right now we really need vegetables and fruits. Fortunately, in stores you can now buy any vegetables year-round.
Zucchini, I used to either grill or stout (this is not counting traditional fritters or something like that). Baked zucchini only once – with cottage cheese. The recipe for chopsticks that I came across was so simple and impressive at the same time that it was impossible to get past.
Ingredients: 1 kg of zucchini (I have zucchini), 100 g of cheese, 0.5 tbsp. breadcrumbs, 50 g flour, 0.5 tsp. paprika, 0.5 tsp turmeric, 0.5 tbsp. salt, 2 eggs.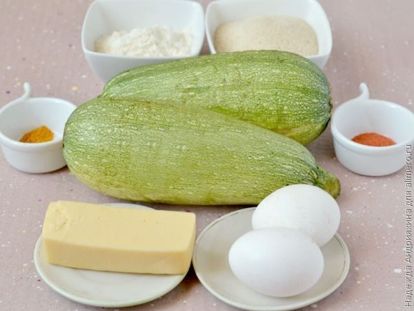 If you have large zucchini, which you have set aside for storage, then you need to remove the glazed skin and clean the seeds. I have a zucchini with soft skin and small seeds, I didn't peel them, but immediately cut them along with chopsticks. You can adjust the size yourself, but let the sticks be not very thin and long, 8×1.5 is enough.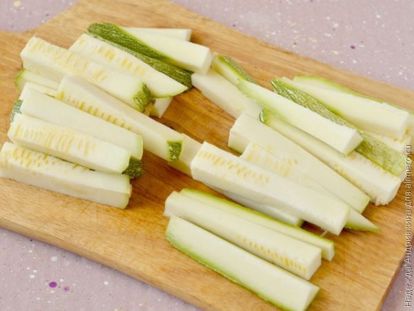 Salt the sticks, mix and place in a colander. While we are preparing the ingredients for breading, the juice that comes out of the zucchini will drain.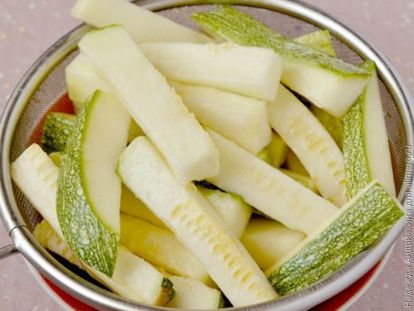 You can grate the cheese on a fine grater, then the breading will be grained, or you can, like me, fine chips, then the sticks will be shaggy after cooking. In the cheese add breadcrumbs, flour, paprika and turmeric.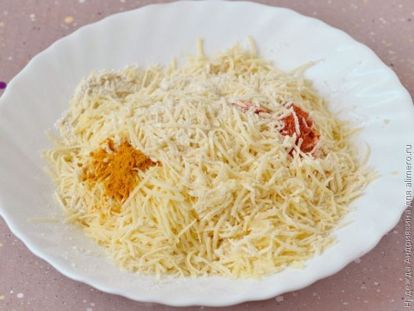 Spices here give a beautiful color and decorate the taste, but you can add spices of your own accord, for example, dried garlic, hops-suneli or Provencal herbs, curry, etc.
To prevent the breading from gathering in lumps, pour it onto a plate a little, prepare a slightly beaten egg in a bowl.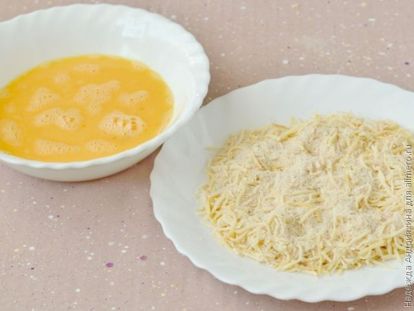 Dip the sticks first into the egg, then into the prepared breading.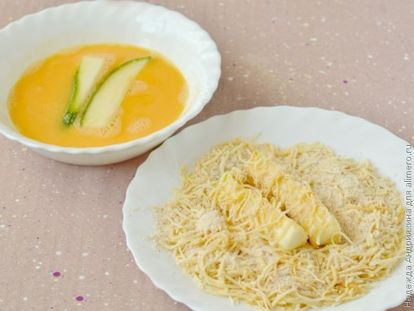 Put the breaded sticks on baking paper, send the baking tray to the oven, preheated to 200 degrees for 15-20 minutes.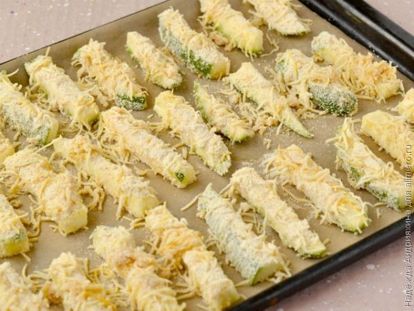 Remove when the sticks turn red.

I served with sour cream mixed with greens and garlic. If you like the taste more spicy, you can take mayonnaise instead of sour cream.