My children are very fond of pizza, so when I met this recipe, I immediately took note of it. I am sure that this pizza will also please everyone who watches his figure. It is prepared quite simply, no need to mess with the dough, wait until it fits, etc. And the result will exceed all your expectations.
For cooking squash pizza, we need the following Ingredients:
Time for preparing: 1 hour
Wash squash (if they have a thick skin, it is better to cut it) and grate it. It is better to use a large grater. Salt and leave for 20-30 minutes. During this time, the squash will make juice, which then will need to be squeezed. If you do not do this, then the dough will turn out too liquid and simply will not be able to bake, and you will get porridge instead of the base.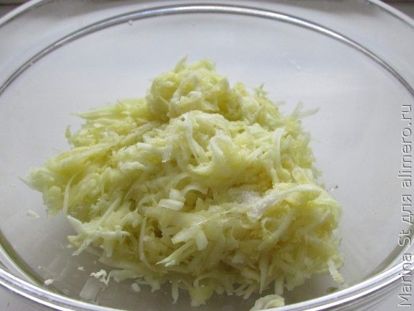 Add eggs and flour with baking powder to zucchini. If you do with dill, then in this step you also need to add finely chopped greens.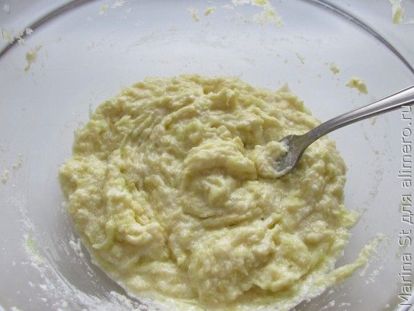 Mix dough well and if you want, you can add your favorite spices.
Grease the baking dish with butter (margarine can be used) and sprinkle with breadcrumbs. If you do not have hand crackers, you can use the decoy.
While the oven warms up, we will make the filling.
To do this, cut the tomato is not thick circles.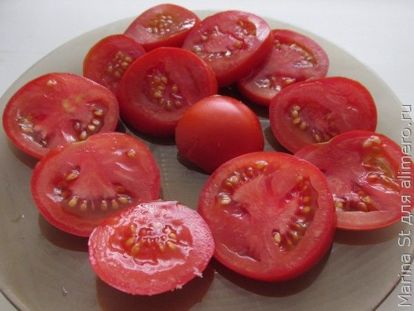 Randomly chop the sausage.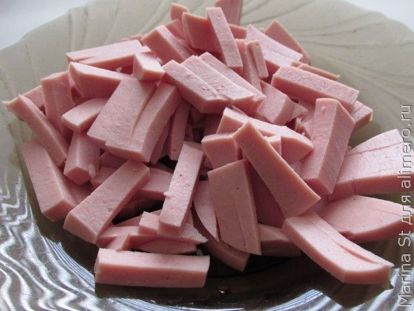 Three grated cheese.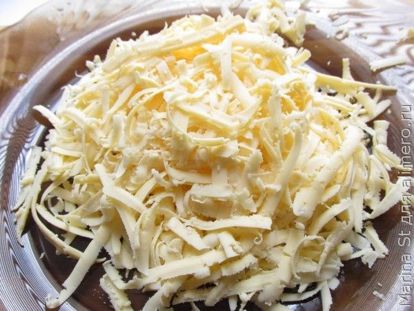 At the bottom of the form lay our squash dough.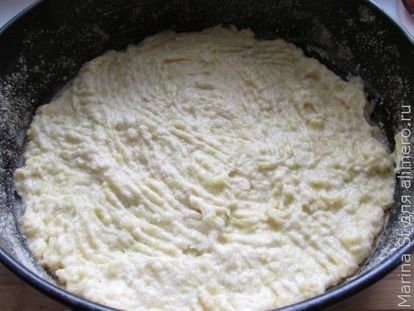 Put the stuffing on top. I have this sausage and tomato.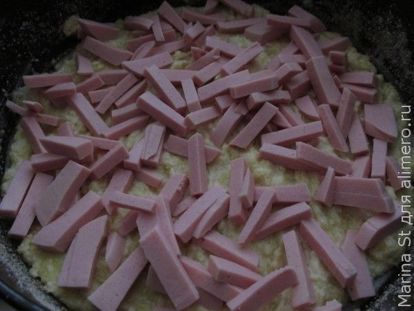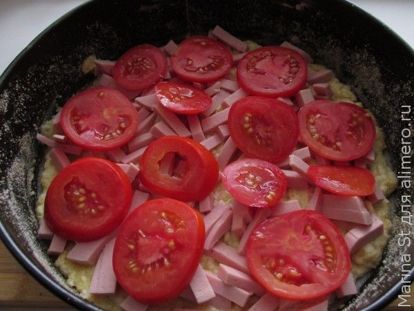 Sprinkle with grated cheese on top.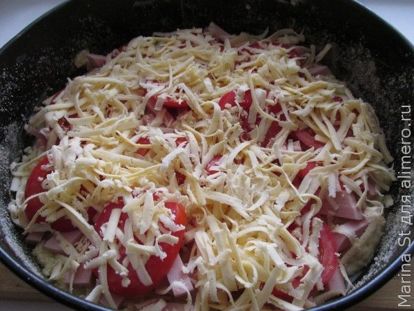 Making a mesh of mayonnaise.

We bake in the oven, which we have already warmed up to 180 degrees.
It took me 20 minutes to bake.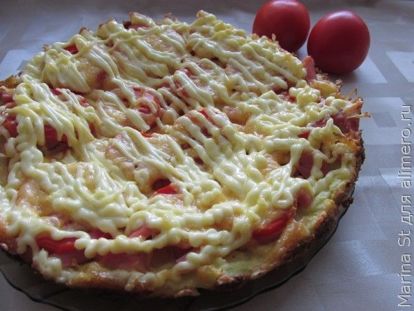 No need to hurry to pull the pizza out of the pan after baking. Allow it to cool, otherwise you risk breaking.