This recipe will appeal to lovers of overseas caviar. Gentle creamy taste, nice texture. In this recipe, in addition to zucchini, Bulgarian pepper and carrots are used. Recipe for squash caviar with onions can be viewed in the next topic.
I did not notice a significant difference in taste. Perhaps carrot roe is more saturated in color and tastes sweeter. The added hot pepper gives caviar piquancy.
To make squash caviar with mayonnaise you will need the following products: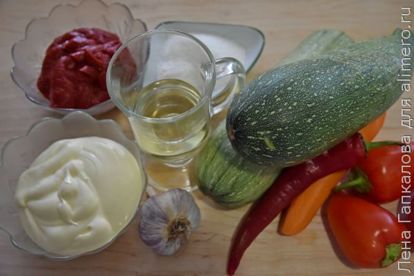 Degree of difficulty: easy.
Time for preparing: 120 minutes.
Prepare the necessary products. Peel zucchini from seeds and peel. In Bulgarian and red peppers, cut the tops and release from seed pods. Peel the carrots and garlic. If you use young zucchini, it is not necessary to clean them from seeds.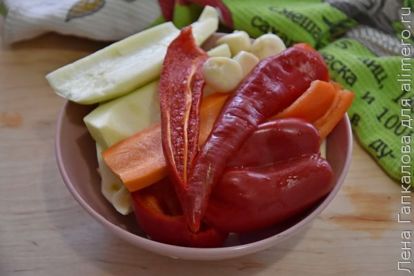 Twist all the vegetables in a meat grinder. Combine twisted zucchini, carrots, Bulgarian and spicy red peppers in a pan. Put the vegetable mass on medium heat and cook for at least an hour. Caviar cooking time depends on the desired consistency. If caviar has a lot of moisture, cook vegetables a little longer.