Friends, today I suggest you make a very tasty, healthy summer dish – zucchini caviar. She rightfully occupies a worthy place among the dishes of Odessa cuisine. Once my grandmother often cooked such caviar. I'm sure you will like it too!
So, for the preparation of caviar, we need:
Active cooking time – 30 minutes
Total cooking time – 1 hour 20 minutes
Complexity – minimal
Peel carrots, garlic and onions.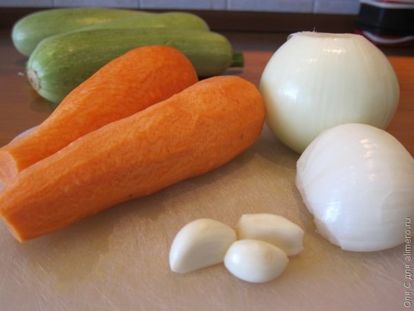 Rub the carrots on a coarse grater, cut the onion into small pieces. Fry onions and carrots in a frying pan in sunflower oil until slightly golden.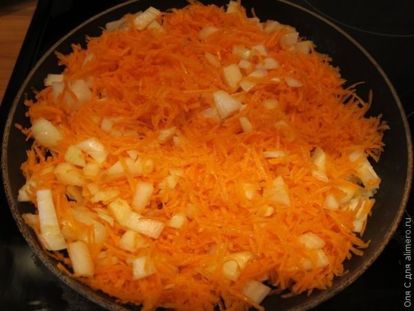 Add 1 clove of garlic (grated or crushed) and tomato paste. Stir and mix for a minute on the fire. We set aside.
Peel zucchini peel and rub them on a coarse grater.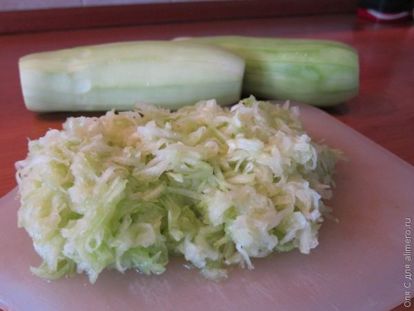 Put grated zucchini and fried onions with carrots in a cauldron, add some water (50 grams) and add butter. Mix well and cover with a lid. Simmer for about 25 minutes on low heat, stirring occasionally.
Then add salt, pepper (do not regret black pepper, its flavor should be felt), add soy sauce and a spoonful of sugar. Simmer on low heat for another 20-25 minutes so that excess moisture can evaporate. Do not forget to stir periodically!
Then press 2 cloves of garlic (or rub it on a fine grater), chop the greens and add all this to the roe.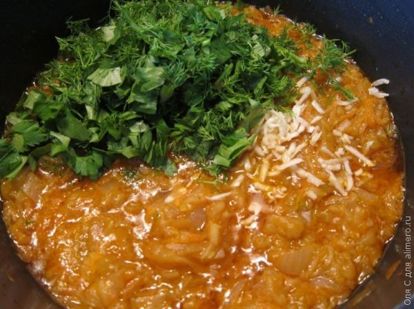 Mix well and simmer for another 3-5 minutes.
That's all, our caviar from squash is ready! It can be served with any side dish, and to meat, and fish, or just smear it on black bread and butter.
Help yourself, friends, and cook for health!