Sometimes ordinary burgers look trite and somewhat boring … Sometimes there is time and a desire to diversify them somehow, and it's foolish not to use healthy vegetables for this purpose in the summer season …
Today's recipe from start to finish is complete improvisation, but the result is a new, unusual, and most importantly delicious dish!
For him we need:
Level of difficulty: closer to average
Time for preparing: somewhere around an hour
Algorithm of proposed actions:
For the main (meat) part of our dish you need to cook the stuffing. To this end, we pass pork pulp, bacon and onion through a meat grinder, season with salt and pepper. Once mixed, set aside.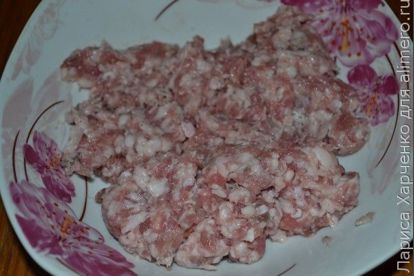 Now let's do zucchini. To implement the idea that came to my mind, zucchini must be cut along long, thin slices. This task once again helped me cope with my V-shaped wonder grater.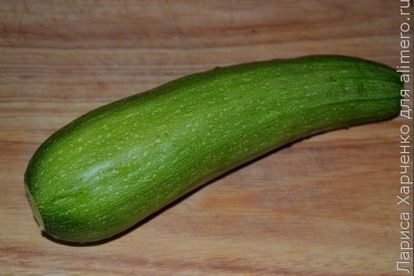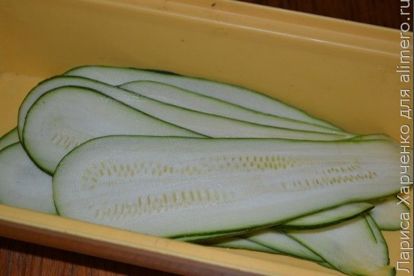 Zucchini strips need to be salted so that they become softer and it is much easier to work with them.
Now we merge the liquid that has stood out from the zucchini, and we are engaged in the formation of the cutlets themselves.
To do this, 4-5 stripes need to lay out overlapping each other. We form a chop of minced meat and place it in the center of the rectangle zucchini formed from the stripes.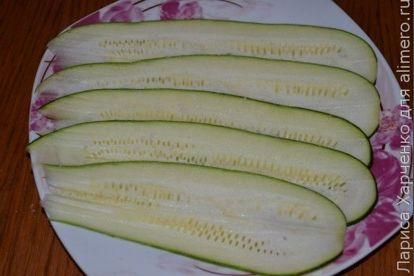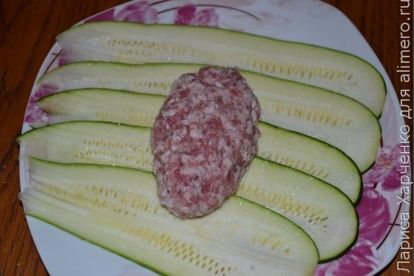 And now we simply wrap the burgers in strips and spread them into a refractory mold, which has been prudently greased with butter, seam down.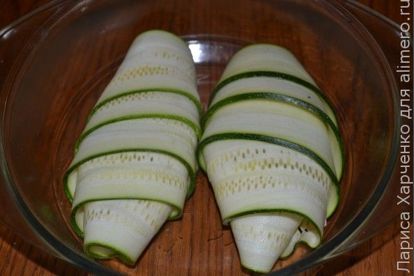 It turns out such a croissant. Now we will surely grease them with butter, and for beauty you can decorate with sesame or flax seeds.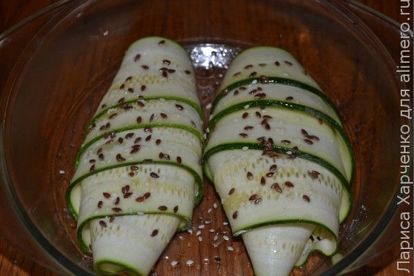 Such croissants were baked for about 35 minutes, but the oven needs to be warmed up to 180 degrees in advance.