If I do not cook pickled zucchini during the summer, I will not forgive myself. Many marinated zucchini, pre-cut them into cubes, and I rub them on a coarse grater. In this form, they quickly marinate, and you can start to feast on them earlier.
But today I cooked marinated zucchini for a completely different reason. Yesterday I began to slowly prepare zucchini for the winter, and first of all I mothballed them. And I prepared zucchini in such large quantities that I had a few unused pieces left. This was the reason to cook savory marinated zucchini, which I have long written to myself in a cooking book.
This recipe is very simple, easy and quick to prepare. The taste of zucchini turns out quite interesting, somehow sour-sweet. Therefore, do not be afraid to experiment in cooking and cook original snacks, such as marinated zucchini.
Degree of difficulty – very very easy.
Time for preparing – 10 minutes for cooking and 1-2 hours for marinating.
Ingredients: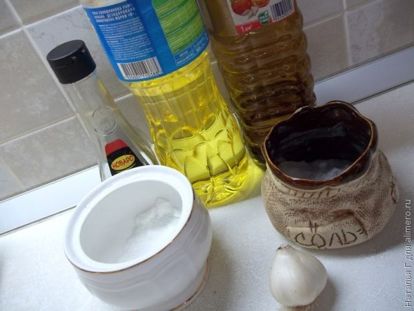 Wash the squash and cut them in size to fit into the neck of the meat grinder.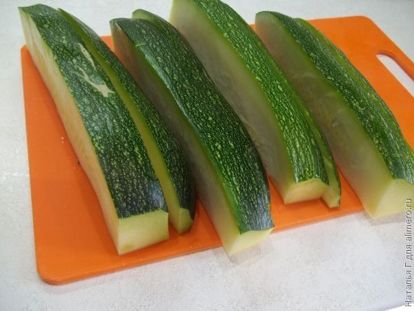 Install a large grater in the food processor and pass all the zucchini through it. If you do not have a combine, use a regular grater and manually grate zucchini.