Delicious and tender pancakes from zucchini with greens and paprika – this, it should be noted, is a very relevant summer dish. Preparing it is very easy and fast enough, the products are used the most common, and the result is very tasty and unusual.
In addition, squash pancakes are suitable as an addition to absolutely any dish – they are perfectly combined with soup, borscht, and with any side dish or meat. And by themselves, these pancakes are an excellent snacking option, especially if you add a spoonful of delicious homemade sour cream or spicy garlic sauce to them.
Complexity – everything is very, very simple
Time for preparing – about 20 minutes
Zucchini (it is better to take a young copy so that it has a soft skin) we let on a medium grater.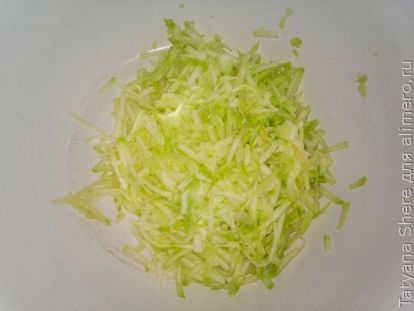 Salt and leave for 5 minutes to stack extra juice.
Then add the paprika – ground and sliced. You can, if you want, add some other spices, for example, oregano, basil, marjoram – everything you love.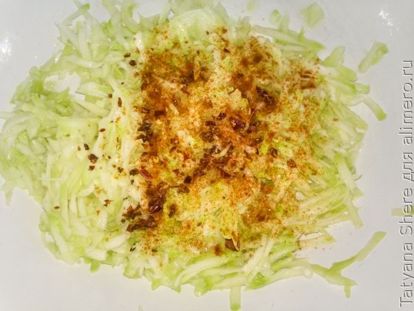 Then – chopped dill. I had frozen, but it is better, of course, to take fresh, especially if we consider that now is the season of fresh greenery.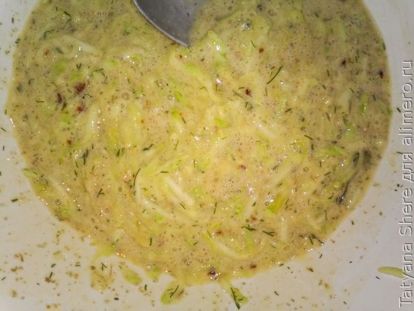 Frying pan with a sufficient amount of vegetable oil is heated well.
Spoon spread our squash dough.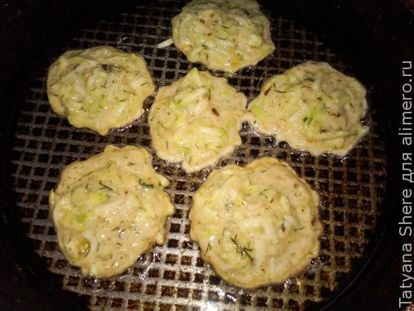 Fry from two sides over medium heat to a beautiful yellow color.
That's all, wonderful and tasty pancakes with squash with greens and paprika are ready!


Enjoy your meal!