We continue to stock various snacks, salads and pickles for the winter period. Today we will talk about squash caviar.
Now very popular recipe squash caviar with the addition of mayonnaise. Indeed, the caviar is very tasty. Mayonnaise gives the snack a delicate creamy taste. If you are still an ardent opponent of the use of mayonnaise, you can do without it.
There are several options for canned squash caviar with mayonnaise. This year I tried two options. They differ only in the composition, in addition to the main ingredient – zucchini, additional vegetables.
In this embodiment, in addition to the zucchini, only onions are present. Instead of tomatoes, I recommend to take tomato paste. It will give color to the dish and will not dilute the consistency of the caviar. Another option of cooking squash caviar with mayonnaise can be viewed in the next topic.
For cooking squash caviar with mayonnaise and onions, you will need the following set of products: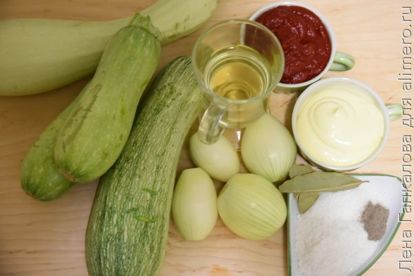 Degree of difficulty: easy.
Time for preparing: 90 minutes
Prepare zucchini. Peel and seed, cut into random pieces.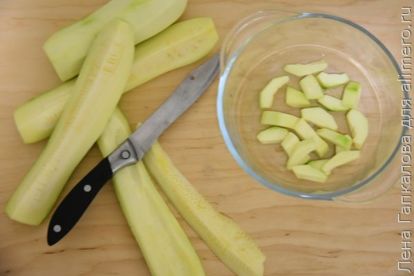 Bulb and zucchini mash with a blender. At this stage it is not necessary to achieve a uniform mass.