I recently made chops. The freezer is full of berries and mushrooms, so freezing some semi-finished products is a problem for me. Minced meat was left literally for a couple of cutlets, but I could not put them in the freezer anymore.
And since I had zucchini, from which I was going to cook something, I decided to make them with the remnants of minced meat for cutlets. I really liked this dish, besides it is cooked in the oven, which means it requires a minimum of time for cooking. The only thing – to cook for the whole family, you need a large shape or baking sheet, since the ringlets are not very compact.
But if you like zucchini and meatballs, I am sure you will like it!
Time for preparing: 40 minutes.
I will not describe the preparation of minced meat, as any meatballs fit here. I made from beef and chicken fillet. I divided the rest of mince into 4 parts.
From the zucchini cut 4 slices.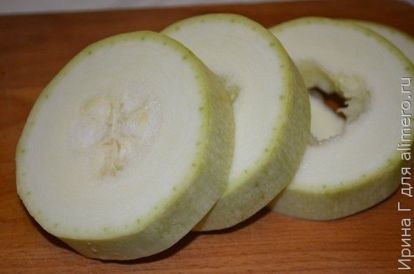 Scrubbed them from the skin and took out the middle. I used the rest of the zucchini for cooking squash caviar with mayonnaise.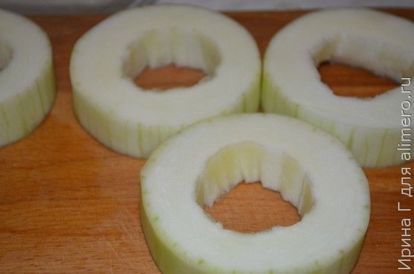 Put the rings on the bottom of a greased vegetable oil.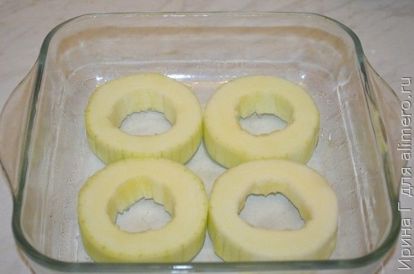 In each ring, put on a chop and a little crushed stuffing.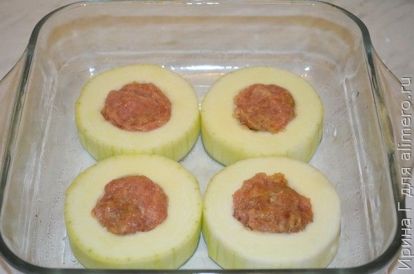 Salted, peppered and smeared on top of the ringlets with a mixture of sour cream and mayonnaise.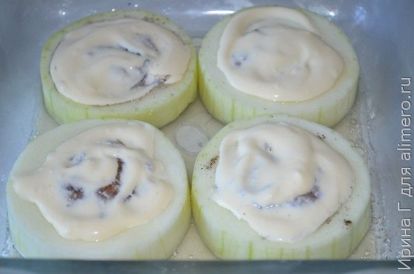 Top sprinkled with grated cheese.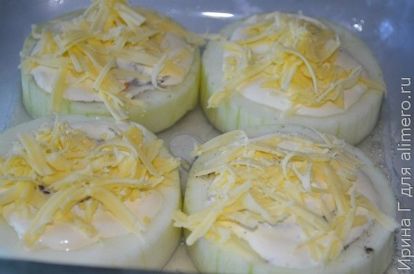 Put in the oven to bake at 180 degrees for 30 minutes.
Delicious ringlets ready.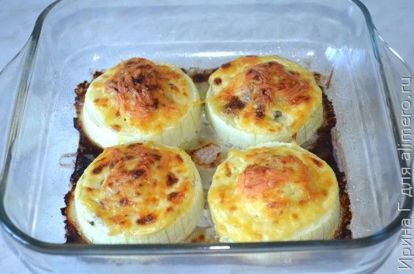 It can be served as a separate dish or with a side dish, I especially liked it with rice. Zucchini and meatballs soaked with each other's taste, the meatballs from the ringlets do not fall out.