Today I decided to share with you a recipe for a stew made from such a rare product like venison. It can not be bought in a regular supermarket, mostly venison dish appears on the table in those families where the husband or father (and maybe both) is a hunter.
Venison meat is quite specific, it has a herbal smell and is tough in its structure (although very tasty when properly cooked), therefore, in order not to spoil the dish, you will have to tinker with it a bit.
Products that we need for cooking: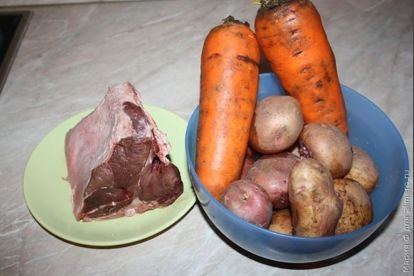 Degree of elephantiasis: medium.
Preparation time: 2 hours 30 minutes.
We soak the venison in cool water and leave it for about 30 minutes. Next, pour out the water and cut the meat into fairly large pieces.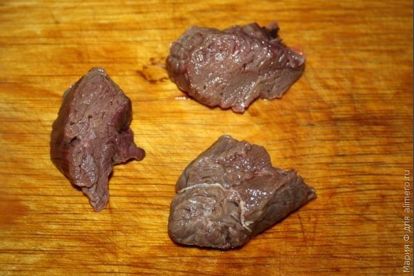 We wash a couple more times. Next, you need to pour the meat 2-3 times with boiling water (pour and let stand for a minute, then repeat the process).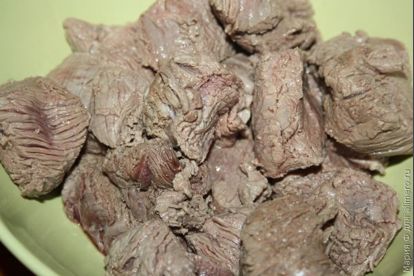 After that, send the meat to a heated cauldron with sunflower oil, salt, pepper, add spices and fry for 10 minutes to get a thin crust.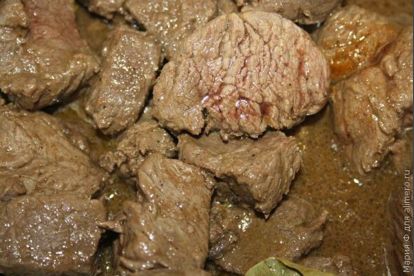 Next, pour the meat with hot water and leave to cook for 2 hours over medium heat, systematically removing the foam. It is necessary to cook this amount of time, because the meat is quite tough, with prolonged cooking, it becomes softer.
Next, clean the carrot, cut it into small pieces and send it to the cauldron to the meat. Carrots must be thrown before the potatoes for 5 minutes.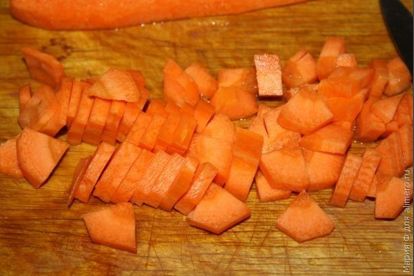 Similarly, we clean the potatoes, cut them into medium-sized pieces and also send them to the meat. Cook another 30-40 minutes (ready or not the dish can be checked for the softness of the potato).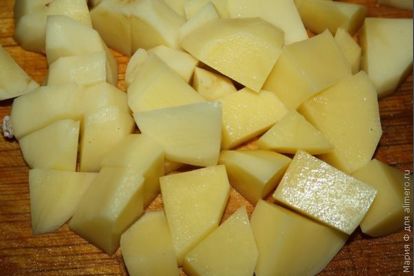 When the dish is ready, you can add greens to it (optional).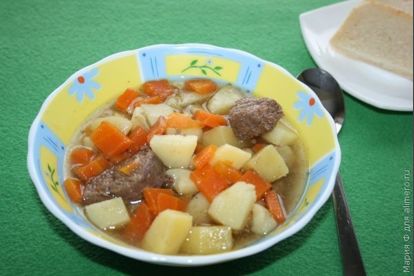 That's it, our delicious venison stew is ready. Bon appetit to you and your hunters!