Not always cooking something tasty should take us time. There are many quick recipes that will help out in conditions of total lack of time. These are today's dishes with cheese and garlic.
We all know very well that food must be balanced and include all necessary substances. One of the most important components are vegetables with their vitamins and trace elements. Therefore, any breakfast, lunch or dinner should be accompanied by various snacks and vegetable salads.
For example, tomatoes are often found on our table in salads or simply fresh, but today I decided to give them the main role and cooked a wonderful snack. I suggest that you try it and you, while there are two options for cooking: with mayonnaise and without it, because now many are watching the figure, and to taste the different tastes.
Degree of difficulty – very simple.
Time for preparing – 15 minutes.
For cooking tomatoes with cheese and garlic us will need following ingredients: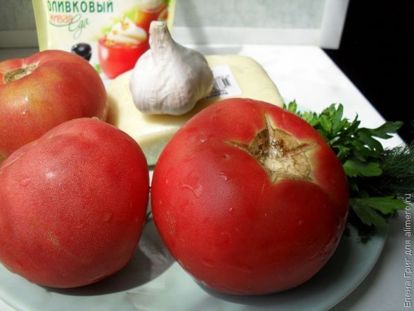 Wash the tomatoes, clear from the core.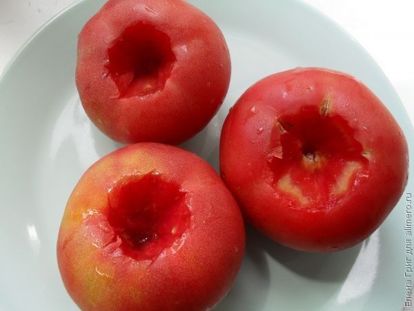 Dill with parsley, wash and finely chop.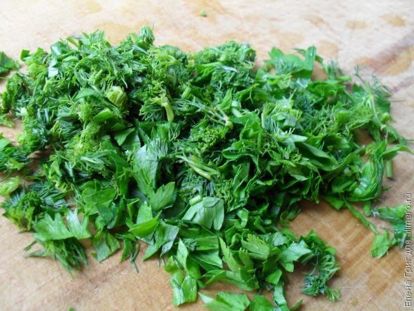 Garlic peel and chop well.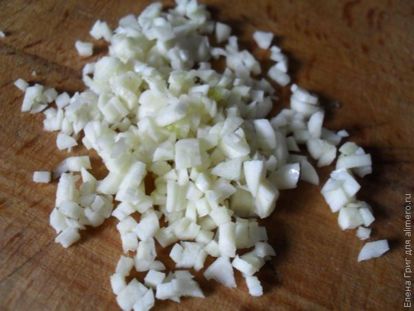 Cheese grate on a fine grater.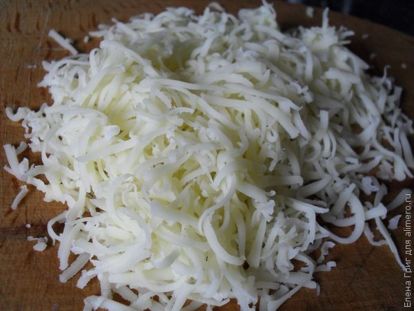 Combine greens, garlic and cheese.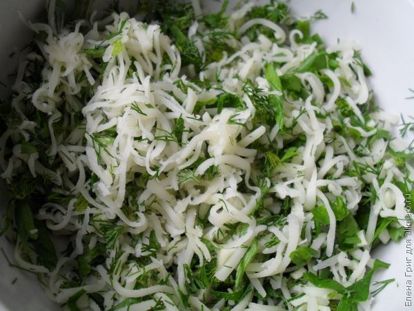 Cut tomatoes in thicker so that they do not leave the juice.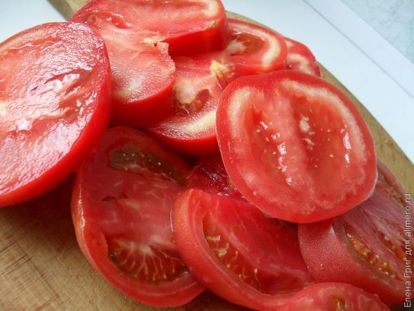 Spread the filling on each slice of tomato. Leave half the tomatoes and stuffing.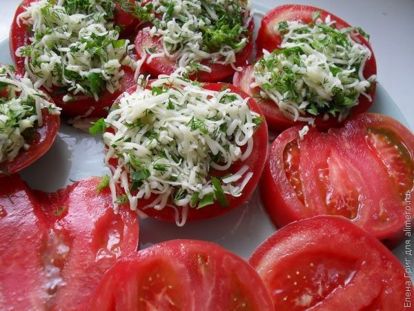 Now you can add mayonnaise to the filling to please those who cannot live without mayonnaise.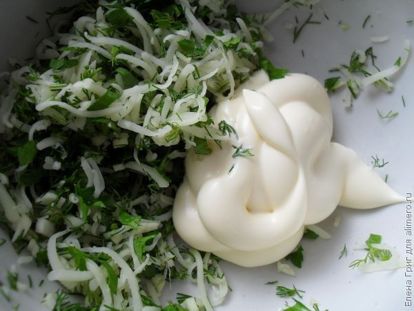 Do the same: put the stuffing on the slices of tomatoes. Salt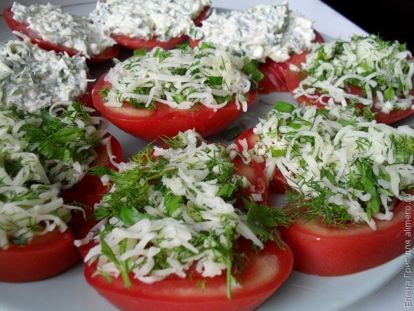 Quick and tasty. Enjoy your meal!