To feed your family with healthy vegetables in the summer is the business of every mother and wife. Therefore, I try to diversify the summer menu and serve vegetables in an unusual way.
Products for this dish are very simple. I do not like the difficulties in cooking, not everyone can afford delicacies. But from the usual products to prepare an interesting and beautiful dish, and most importantly – tasty, this is art. I will not say that I am a great cook, but I like to please my loved ones with new interpretations.
I cooked the usual vegetable treatment of vegetables, but for some reason, the children did not like it. Then I outwitted them a little and served lecho in tomatoes. They liked this idea very much, and there was nothing left of the snack in a moment.
Now this dish is a frequent guest on our table. As soon as the house begins to smell stewed vegetables, all at once cooked fresh tomatoes.
To prepare such a snack should stock up on the following products:
For the filling (lecho):
– squash
– carrot
– eggplants
– tomatoes
– bow
– salt
– sugar – a little
– Bulgarian pepper
Cooking time – 15 minutes.
The difficulty is very easy.
Let's start cooking snacks by quickly cooking lecho. To do this, finely chop all the vegetables that are listed above, and fry them in vegetable oil with salt and a little sugar.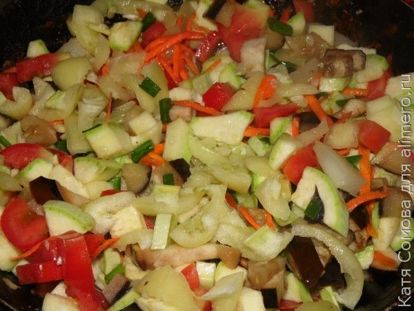 After 10 minutes lecho is ready.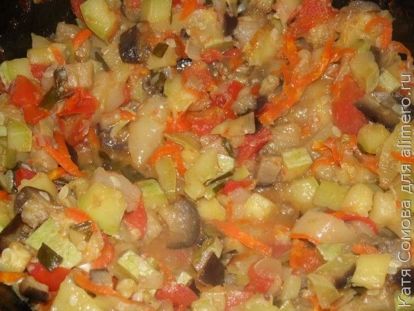 Now quickly go to the formation of snacks. Prepare tomatoes.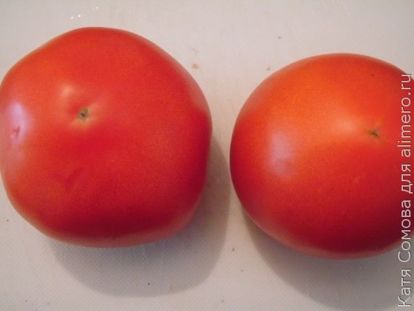 Cut off the top of the tomato.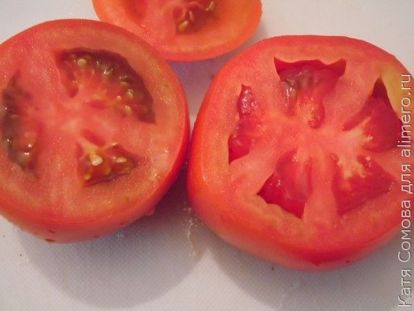 Spoon gently remove the middle.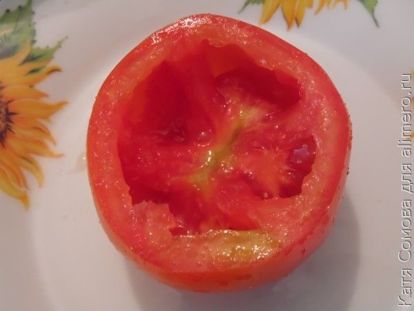 Lay a little cooled lecho in the middle of the tomato.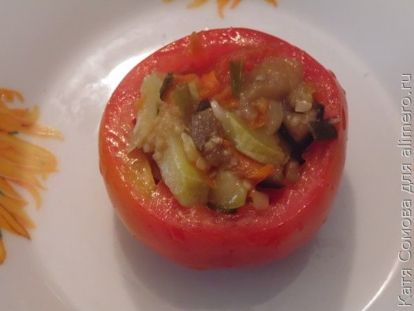 Sprinkle with grated cheese on top and you can add a little more garlic through a press. And now a drop of mayonnaise for taste and the snack is ready.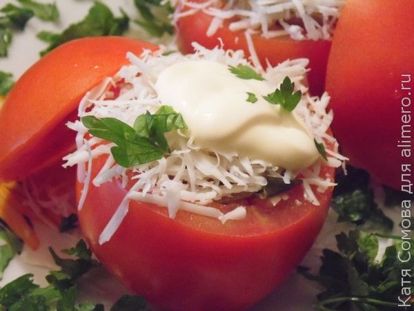 My loved ones liked the idea of ​​stuffed tomatoes so much that they are now trying to put everything into their hands in them. I hope they will tell me something new, and I will certainly share interesting ideas with you!