Snacks on my table are not so rare. There is a favorite – tomatoes in shopski. Come, I will treat)
Frankly, I do not know why such tomatoes are called in Shopski. But the recipe is very simple and any hostess can cook it.
A variety of appetizers greatly decorates any table, but such appetizing tomatoes with cheese and garlic are sure to please everyone, I'm sure.
For a tomato shop, you should stock up on these ingredients:
Snack preparation time – 10 minutes.
The complexity of the dish is absent.
First of all, prepare products for snacks.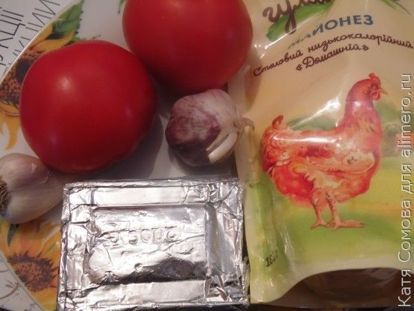 Cut the tomatoes into circles. You can, if desired, their salt. Lovers of seasoning allowed to sprinkle tomatoes with black pepper or put small pieces of chili pepper. But I have enough garlic, I do not really like spicy.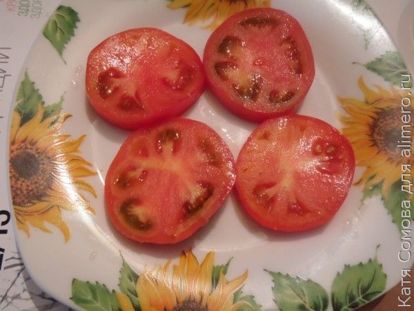 Garlic skip through the press and put on each circle.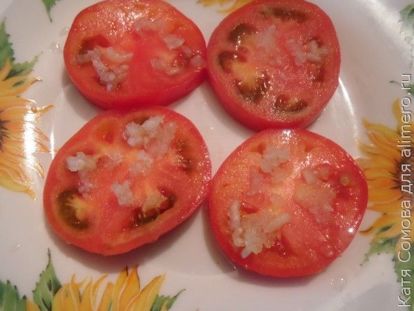 Top paste tomatoes with cheese. I like the taste of cream cheese, so I use fused. But it would be very good and hard cheese, so see for yourself.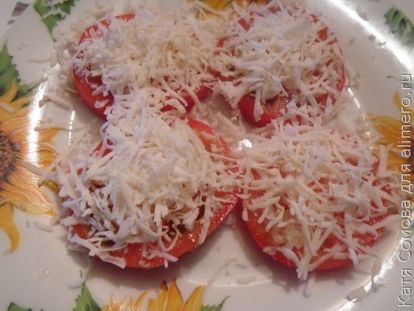 We squeeze some mayonnaise on each circle. That's all, the process of cooking snacks is over.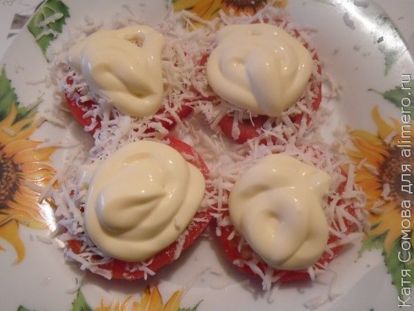 Now we decorate the dish with greenery and serve it to the table.
I would also add that such tomatoes are very good in meat dishes. Under steak or medallions, you can't think of a better side dish.