Stew – this is such a wonderful dish, whether the second, or the soup. Fat is naughty, as one of my many grandmothers said. Winter is a dish. When you are cold and tired, you come home in the dark, crunch-crunch through the snow, your cheeks are burning, you sit over a fragrant steaming bowl, your elbows are on the table, you take a spoon in your callused hands – and let's wield it. And thawed by soul, while grandmother Stasya thoroughly reports a summary of the daily news.
I also love stews because the longer it is ready, the tastier it becomes. Prepared a basin – and free. True, in two days everyone is already tired of it, but that is another question. Is there food in the fridge? – There is. – Everything!
Rabbit stew is the most beautiful way to eat a rabbit. The rabbit itself, for my taste, has a specific aroma, which I tend to drown out in various ways. For the rabbit, I make a very fragrant sauce with a complex flavor. I make sure that the sauce has a balance of sweet, salty and sour, I do not forget about the bitter, which gives this basic range of depth. And even the fifth official taste of minds is not bypassed. I add a lot of vegetables and spices to the stew.
And the rabbit is very easy to dry. So a long quenching of a rabbit in a fragrant broth is a very good move.
Time for preparing: 1,5 hour
Complexity: just (but the manipulation is decent, since there are a lot of ingredients)
For garnish:
– buckwheat – 1 cup fry in a dry frying pan with 1 tbsp. vegetable oil
– broth – 100 ml
– dried forest mushrooms – 5 pcs. grind
– salt, pepper – to taste
Output – 8 servings
First prepare all the products.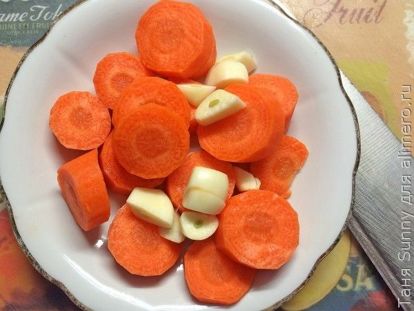 Onions cut finely, as usual. He plays the role of seasoning. Here is a carrot – bigger. She will be a full-fledged member of the ensemble – a bite piece, a mouth full of soft sweetness. And garlic is also large, as a result of processing it will become sweet.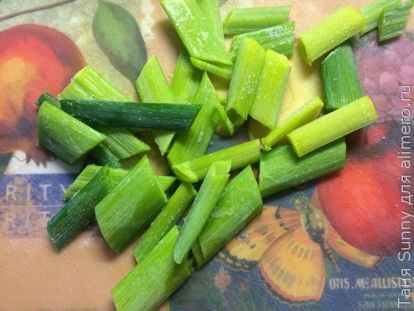 And I also cut leeks bigger – another full-fledged player. He is responsible for a note of freshness and texture. I had frozen beans, so I do not even cut it. Beans are responsible for variety.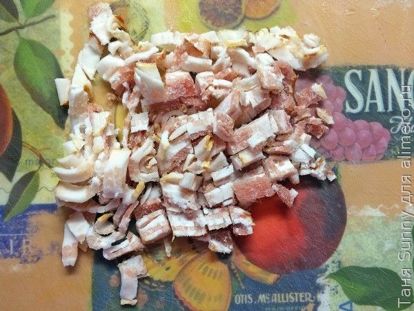 Bacon I'm cutting smaller. He is the seasoning. Corps de ballet.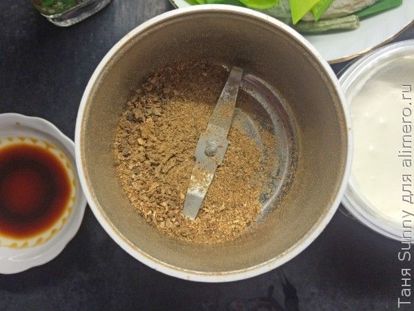 Mushrooms grind in a blender. They are also seasoning. If they were fresh, I would, of course, cut them up large.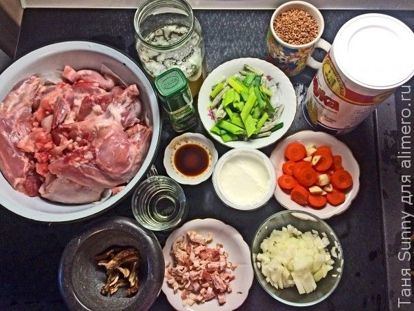 Magic set ready.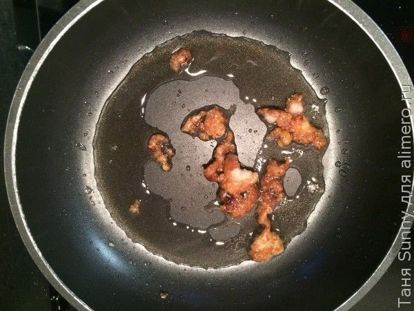 First, fry the onion with garlic in rabbit fat. Fat a piece of finely cut and melted over medium heat. Greaves throw: I do not like. And if you like, you have to get them and pour them directly into the prepared stew when serving, in order to preserve crispiness. It will be a direct highlight. Onions and garlic fry until transparent over medium heat.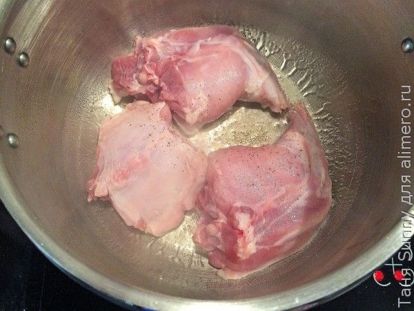 Now fry the rabbit. This will seal the juice inside the pieces and add a magical flavor to the stew. I fry right in the pan, in which I will long and tediously stew the stew. To extinguish it is not long and tedious, but quickly and cheerfully, I take a pressure cooker. I pour a little vegetable oil on the bottom, heat it up to smoke – and put the first batch. In a minute I turn it over, in a minute I take it out. Laying the next batch. Fire at the maximum. Each new batch lowers the temperature anyway.

The point is not to fry the rabbit, but just redden it.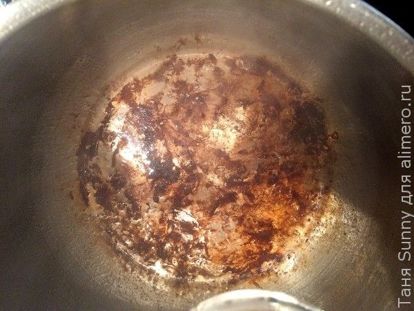 At the bottom of the pressure cooker miraculous grits formed. I want them in the sauce, so I will dissolve in the wine – deglash. Pour the wine and stir, scrubbing with a spatula prikarki from the bottom of the wine. I add Riga Balsam – this is also our seasoning and the main bitterness of the project. While I shkryabayu along the bottom, I just evaporated all the alcohol – right in my face. Lay-la, la-ly-la-lai. It went more fun.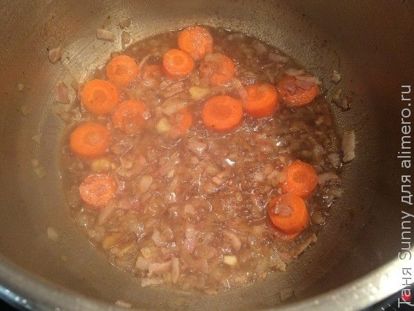 I lay a pillow made of vegetables (carrots, onions, bacon – come here, bacon, you will be a vegetable!) With a wide gesture in a pressure cooker. Here, forgive me, the photo is fuzzy, because the steam is a rocker.
Salt pepper. Pieces of rabbit roll in flour without fanaticism and lay layers in a pressure cooker. Flour will thicken the sauce, so it does not need much, it should be in moderation. Each layer is sol-pepper. I fall asleep dry spices and ground mushrooms. Add 2 tbsp. sour cream. If you add all, it will roll up, but you also want to stew with sour cream, because its acid softens the meat. Such a compromise.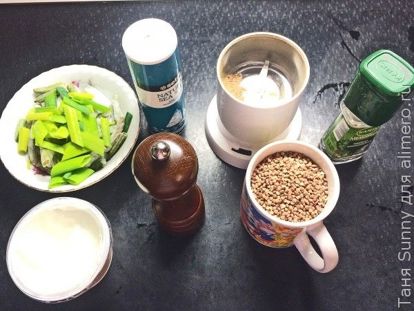 I leave on the table: sour cream, beans and leek. These guys will go to the stew later. Well, buckwheat with its spices, of course.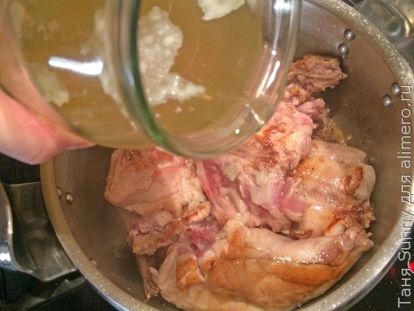 Pour broth.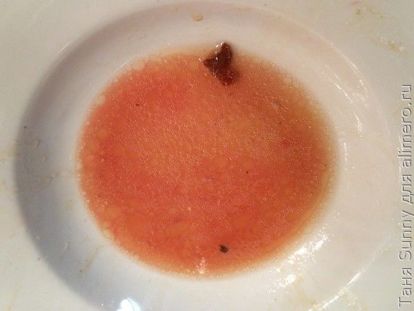 Pour and rabbit juice from the plate – what good to disappear? I bring to a boil, try for spices – and close the lid.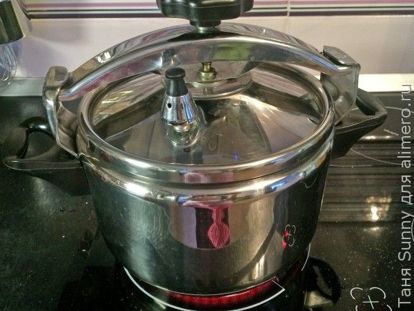 After a deafening hiss, I reduce the fire to a minimum and the carcass for 30 minutes. In an ordinary saucepan or roaster stew under the lid on a low fire for 60-80 minutes.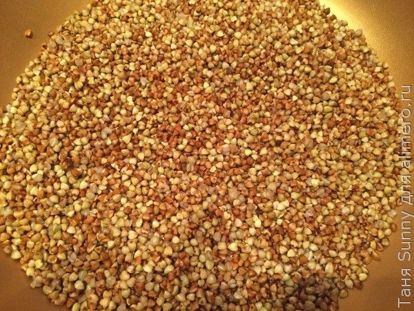 Buckwheat while cooked on a side dish. I will not tell you how: this is a terrible secret. Leave a photo as a reminder.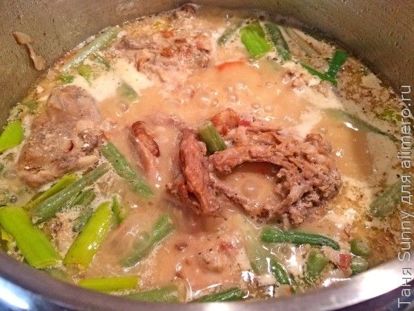 After 30 minutes, I open the lid of the pressure cooker, and there it is. I add beans and leek, I boil for 3 minutes, and everything is ready.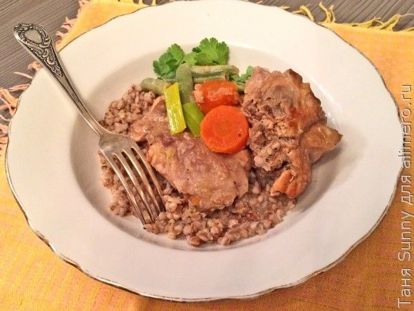 Enjoy your meal.