Stew can be a great dinner, as a separate dish, or a main dish for dinner, as a side dish. The composition may include a variety of vegetables, fish, mushrooms, but the most appetizing and delicious stew is obtained with the addition of meat. In general, cooking stews is a great excuse for culinary fantasies. I offer you a recipe of fragrant meat ragout with vegetables and herbs.
Degree of difficulty – not difficult.
Time for preparing – 1 hour 20 minutes
To prepare the stew, we need:
Cooking method


All products must be thoroughly washed before cooking. Vegetables peeled.
The meat is separated from the bones and cut into small pieces.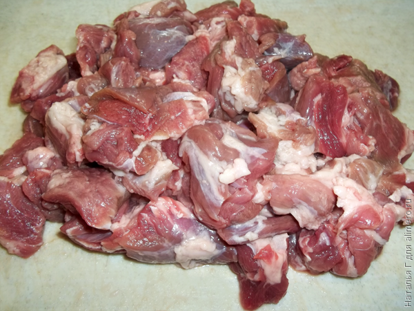 Send the sliced ​​meat to a frying pan heated with vegetable oil. Fry, stirring over high heat, until half-ready (until a beautiful rosy-golden crust appears).


After that, add dry white wine to the meat, close the lid and stew for 5 minutes. Due to the presence of wine, the meat will take on a bright aroma and taste. Semi-cooked meat put in a pan.
Then chop the cabbage.

Finely chop the garlic and fry in the pan for half a minute, stirring constantly. Fans of spicy can fry hot red pepper along with garlic, but do not get carried away, half of the pod will be enough.
Put all semi-finished ingredients in a saucepan and mix.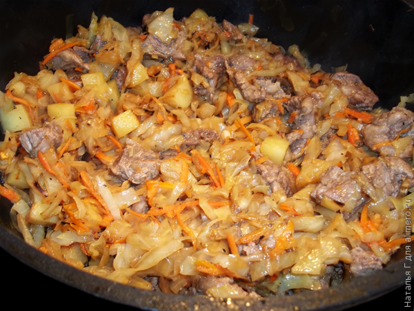 Add spices: salt, black pepper, allspice, bay leaf. I also put some dried celery and one clove.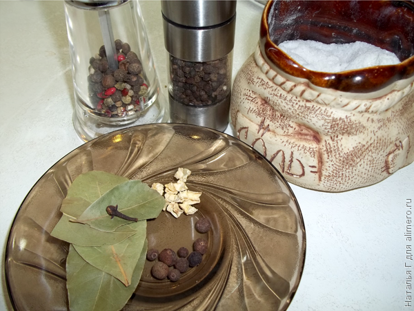 Add tomato paste, 1 glass of water, mix.

Cover the pot with a lid and put on high heat until boiling. Then reduce the heat to medium and simmer the meat stew with vegetables until cooked for 30 minutes, stirring occasionally. After that, add dill and parsley to the skillet (I took frozen).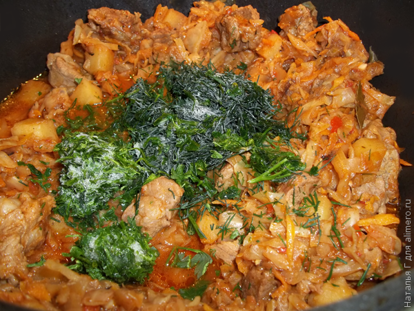 Mix well and stir for 5 minutes, then turn off the heat. Stew is ready!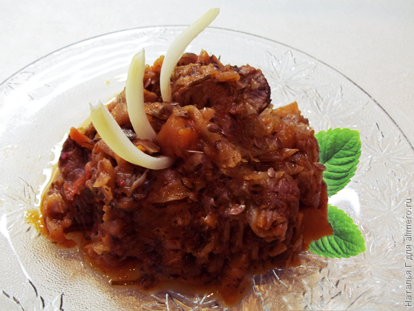 Enjoy your meal!