Today was in the supermarket. Passed by the kitchen utensils department. I went in, looked at it and even without even waiting for it, bought a new baking dish. I have such sudden purchases sometimes. As something comes into my eyes, I'll take it in my hands, I immediately stand at the checkout.
Having bought something new, I urgently want to try it out that very day. And, so be it: dishes, cosmetics or things. Anyway, I can not wait long.
I came home with a new purchase and began to think what to cook in it. I decided not to invent anything complicated, but to cook vegetable stew with meat. Buying products to the store did not go. Take advantage of what was in the fridge. It is these dishes and get the most delicious. When nothing is planned and everything is prepared spontaneously.
Degree of difficulty – easy enough.
Time for preparing – 2 hours and 20 minutes.
Ingredients:
Let's see what I found in my fridge.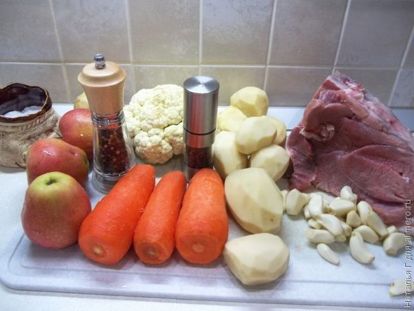 – 1 kg of pork (any piece of meat)
– 8 pcs. potato
– 3 pcs. carrots
– 2 heads of garlic
– 1 PC. cauliflower
– 4 things. apples
– salt to taste
– freshly ground black pepper
– a mixture of freshly ground peppers
Wash the meat. I did not cut it, but decided to bake a whole piece. But it is optional. You can cut it into medium sized pieces.
Wash the meat with salt and pepper in the middle of the form.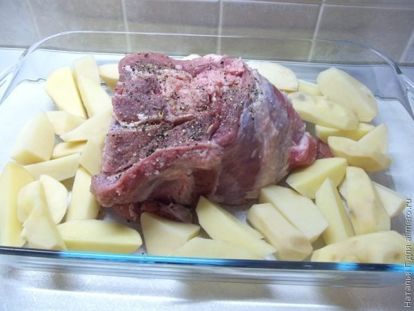 Peel the potatoes, wash them, cut them into 4 pieces and spread them around the meat.
Peel carrots, wash and chop. I love carrots, cut into thick straws, and you can cut it and circles. This is an amateur.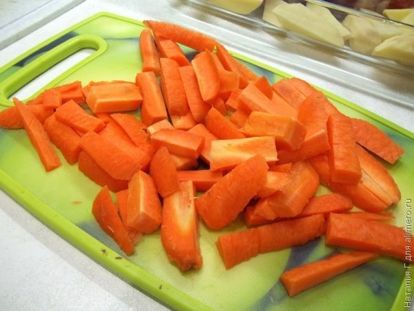 Put the carrots on top of the potatoes.
Wash cauliflower, disassemble into florets and place carrots on top.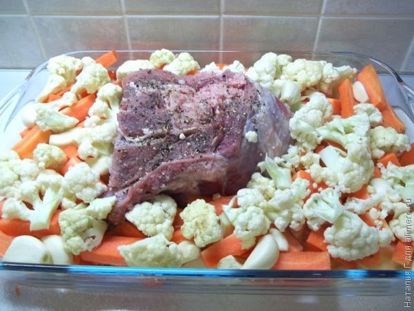 Wash the apples, core them, cut them into 4 pieces and put them in the last layer.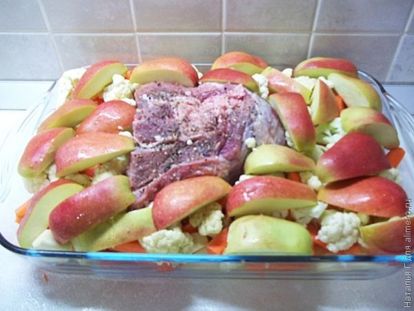 Spice each layer with spices.
Close the form with foil and send everything to be baked in the oven for 1.5-2 hours, depending on who has the oven. Set the temperature to 200 degrees.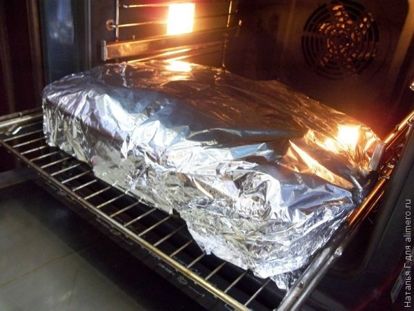 Enjoy your meal!