And again I'm coming to you with baked yellow handsome 🙂
In general, in my opinion, with regard to stuffed vegetables, in the summer there is a huge field for imagination and experimentation. After all, right now the darkness of a variety of vegetables, and many of them tolerate stuffing perfectly. In addition, you can put experiments with the filling. What, actually, I do.
Today I have prepared a dish from the category of cheap and angry 🙂 But, by the way, here it is necessary to make a reservation: in spite of this, it is also delicious.
Besides, I like the bright yellow color of the squash so much that I simply cannot remain indifferent to them.
The complexity is simple.

The total cooking time is about 1 hour.

Calorie – 172 kcal / 100 g

For cooking patissons with buckwheat and cheese, I needed the following products: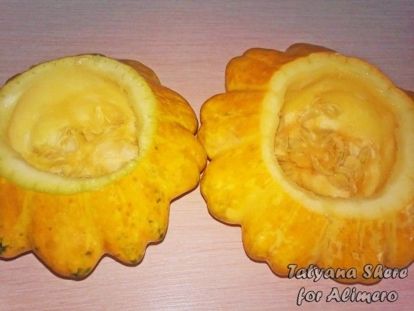 In a saucepan I boiled water, salted it and put the scallops there for 5 minutes.
Cheese grated on a coarse grater.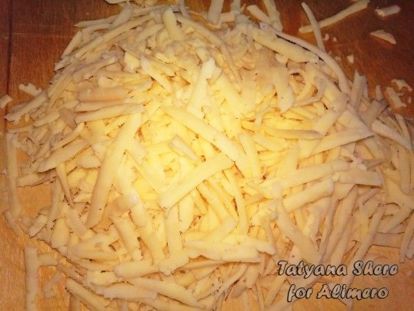 Dill cut.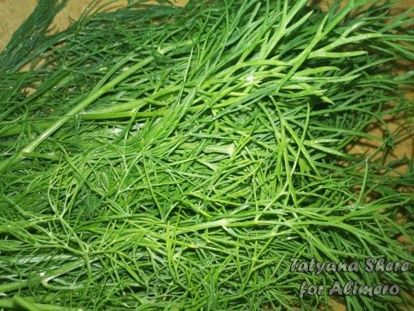 When the buckwheat was ready, let it cool a little, then mixed it with dill and cheese. Lightly sprinkled with ground pepper.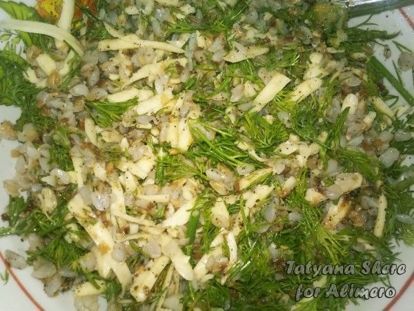 Squash filled half buckwheat minced meat, then put a small piece of butter and again filled with buckwheat, but already to the top. Covered a lid.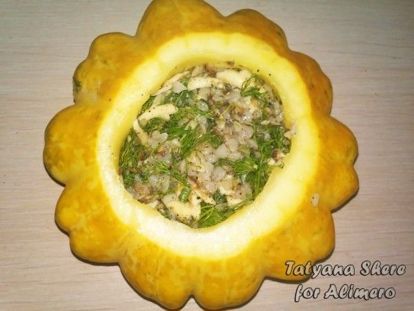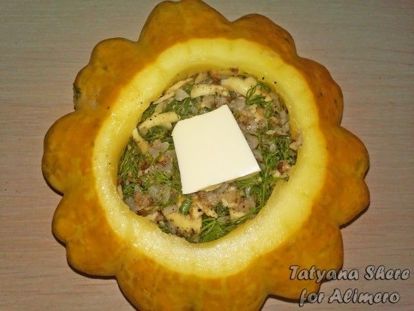 The pan was covered with foil and put the scallops. Baked at a temperature of 200 degrees for 30 minutes.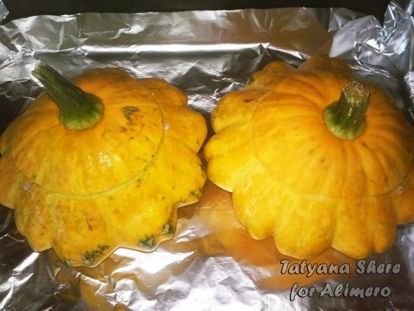 Then the scallops got out of the oven and sprinkled with grated cheese on top.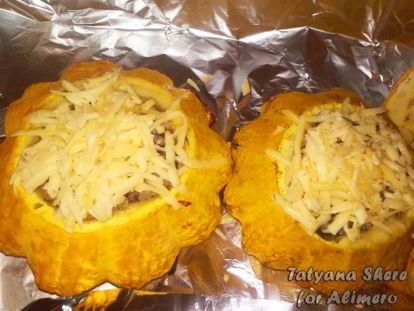 Again, sent to the oven for 10 minutes – until the cheese is melted.
That's it, the squash is ready!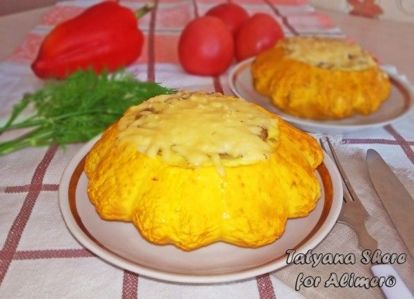 They turned out very unusual, juicy and cheese.
My husband, a great lover of buckwheat, now demands that he prepare such raps every day, the usual buckwheat porridge no longer suits him 🙂
Good appetite!