Pickled (salted) cabbage is a huge storehouse of vitamins that our body needs in the winter. And besides, this cabbage is incredibly tasty and versatile. With sauerkraut, you can cook soups, salads, main dishes, use it as a snack.
I try to pickle cabbage every fall. For the winter we have 5-6 three-liter cans or 15-18 liter. Options for pickling cabbage, there are many. But the oldest and most proven recipe for salting does not leave its relevance.
Now I will introduce you to the simplest classic recipe.
Time for preparing: for shredding and tamping – 20 minutes; for sourdough – at least 3 days.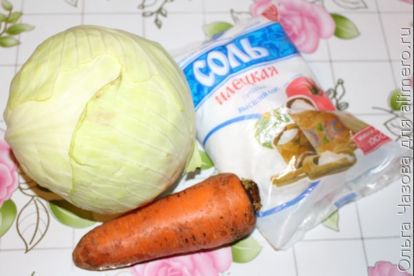 Working process:


We clean the top dirty leaves from cabbage. Rinse the cabbage and chop. You can cut the cabbage with long strips, and you can square it.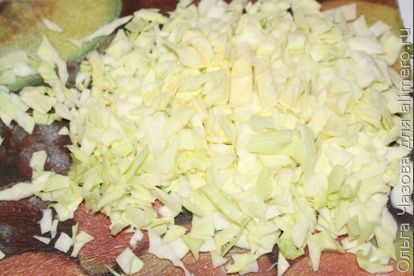 Then wash the carrots from the dirt. Clean it and grate it.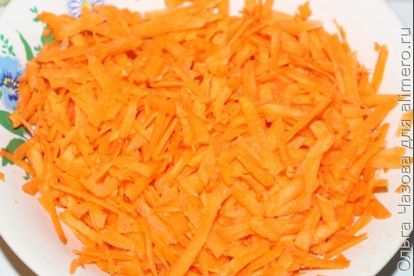 You can cook in a deep enamel saucepan, and best of all – in a wooden barrel. I use the pot.
We spread the first layer of cabbage. We salt. Salt must necessarily be simple stone and in no case iodized. Iodized salt will spoil the cabbage!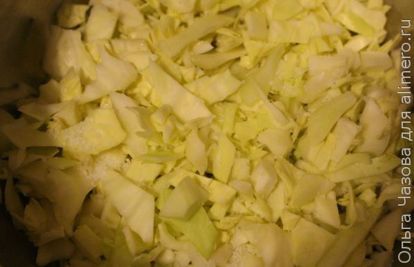 Then lay a layer of carrots on top. Sprinkle carrots with salt.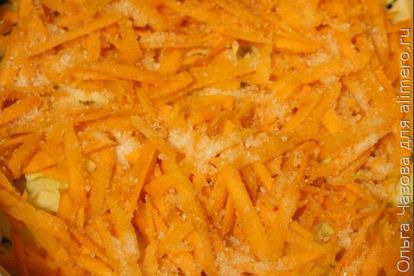 Then make another layer of cabbage.
And a layer of carrots. We salt.
We take tolkushku. And carefully we push our cabbage to make it better salted.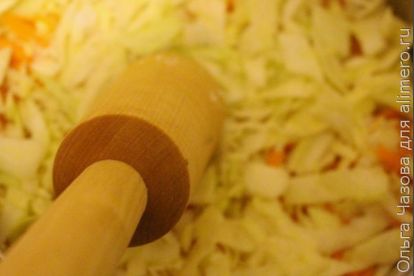 Now you can put it in a dark cool place. And press down with something heavy.
When I salt the cabbage in a large enamel saucepan, I press it with a smaller lid and put two cans of water on top. And when salting I spend in a small saucepan, then I press down the cabbage with a plate and put on top of one liter jar of water. Banks serve as an excellent load, and cabbage gives a more abundant juice.
After 24 hours, the saucepan must be opened, and holes must be made in the cabbage. To do this, you can use a wooden skewer for kebabs or a Chinese chopstick. This is done to ensure that carbon dioxide formed during fermentation comes out of the bottom. And to prevent possible bitterness.
On the second and third day, you must repeat the same. So the cabbage will be more tasty and even salted.
After three days, the cabbage can be laid out on the banks. Banks and covers must be sterilized. Enjoy your meal!