Today I want to offer you, dear readers Alimero, a recipe for stuffed peppers. There is no rice, chicken / ground beef, or cheese stuffing, as is usually the case.
The dish is exceptionally lean, healthy and tasty. But if someone without cheese is very hard, then you can also powder it with a pinch on top – it won't be worse;)
Level of difficulty: low
Time for preparing: about 1 hour
Amount: 2 servings
* I took a large pepper, and all the other vegetables for the filling are small.
At first I chose a big, beautiful, fleshy Bulgarian pepper. Washed it and cut it in half (lengthwise).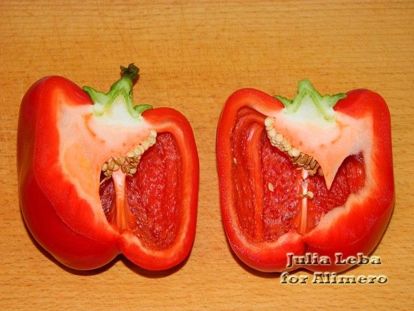 Then removed the stem, seeds and partitions. Washed peppers inside.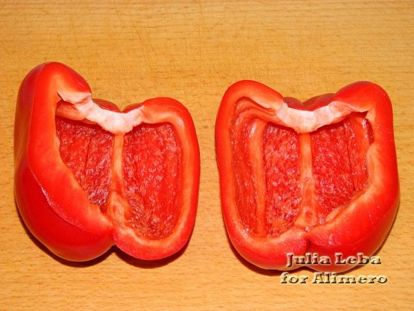 I chopped the onions with a knife and sent them to sauté the pan well warmed with oil.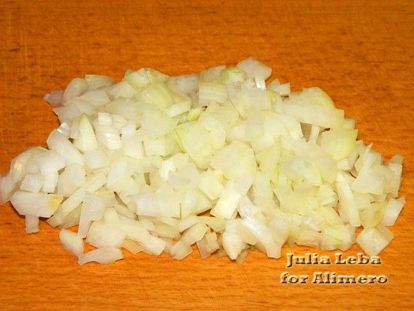 Eggplant washed. First, cut into circles.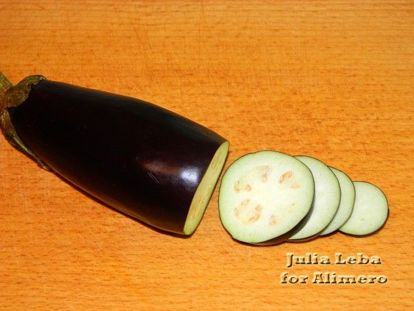 Then diced (with skin).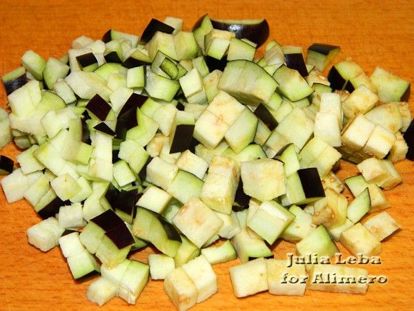 This time I did without salting the eggplants – I immediately let them go to the toasted onions. I admit there were concerns for the final result. But the filling (and they are in it, respectively) did not taste bitter at all!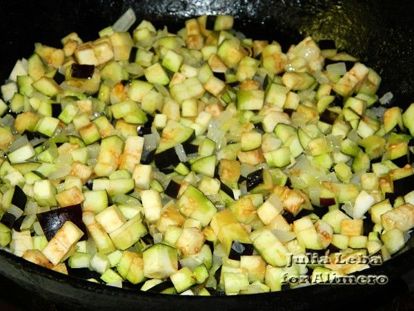 Additionally, she poured the eggplants with sunflower oil, added fire and covered the lid for 5 minutes.
Then removed the peel of a tomato, and diced it. Added to vegetables and mixed.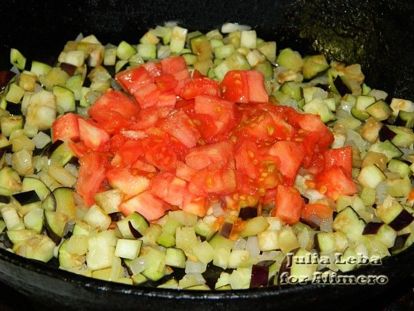 Then she sent the washed and dried greens here.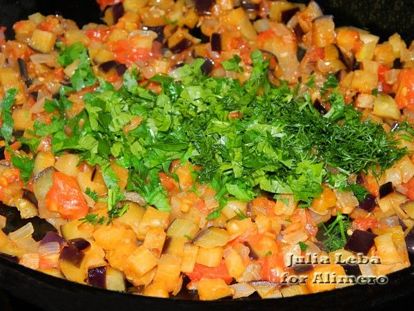 Mix thoroughly and fry for another 5-7 minutes.
Hot stuffing laid out in prepared peppers. I had enough of it to exactly fill the halves.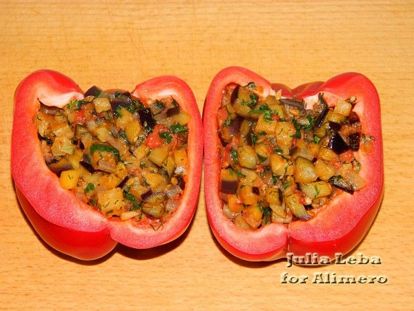 Each stuffed pepper packed in foil.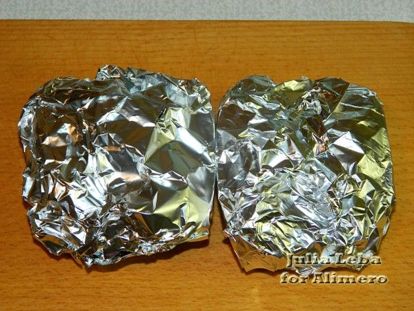 Sent for 25 minutes in the oven with a temperature of 220'C. As a side dish cooked rice.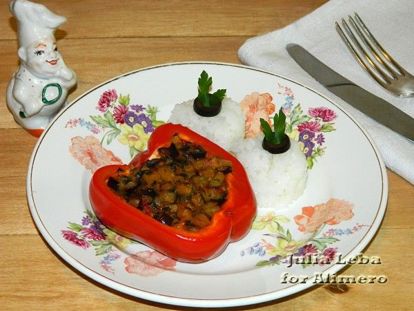 Peppers turned out tender, juicy and very tasty! Even with a small amount of side dish, they will make a full-fledged lunch or dinner;)