In our family, the love for stuffed peppers is simply limitless, and since in season they have to be prepared very, very often, there is a great desire to somehow diversify the already familiar and beloved dish of all.
This time a very unexpected ingredient for chicken stuffed peppers, chicken hearts, helped me with the task. I decided to use them together with traditional minced meat. As a result, at dinner, we seemed to have our favorite stuffed peppers, and, like, a dish with a completely new, very delicate and original flavor.
And one more thing – although I did not set myself to save on these peppers, the use of hearts for the filling is still much cheaper than buying meat for minced meat. Such a budget option delicious stuffed peppers!
So let's cook more quickly.
The complexity of the recipe: fairly low
Cooking time: a total of just over an hour
I boiled rice in advance – in the morning, before I ran off to work. Just boiled it in salted water.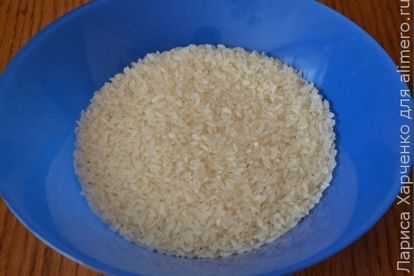 The process continued in the evening. Chicken hearts soaked in cold water, cut all that I did not like them and skipped them through a meat grinder.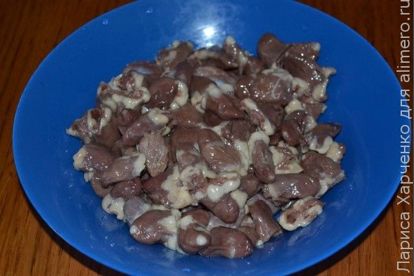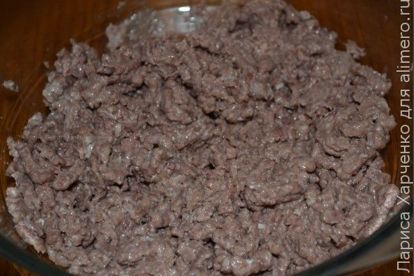 Now onions and carrots. I like them in stuffed peppers to use a lot – I clean, chop and fry in vegetable oil. Season with salt and pepper.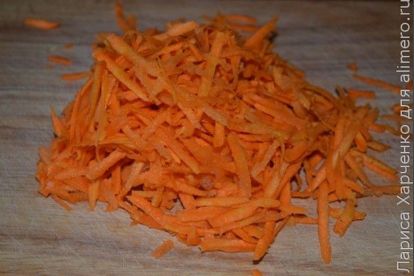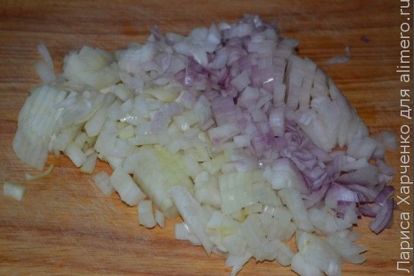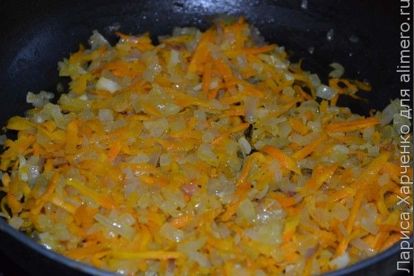 Now I combine minced hearts with boiled rice and fried vegetables. I knead well, gradually adding a little salt and spices.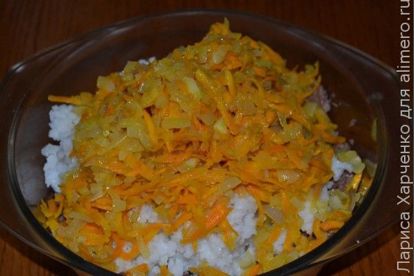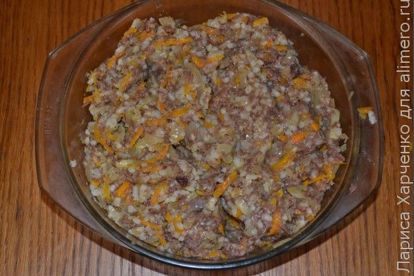 Peppers. They need to be washed and cleaned, removing the tail and seeds, and then filled with the finished filling.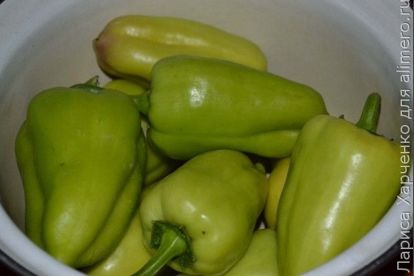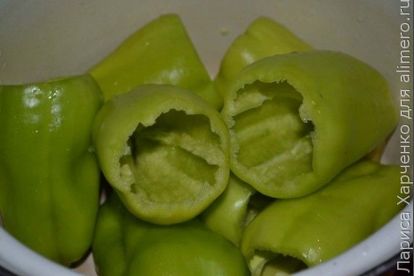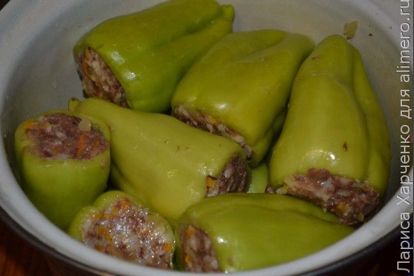 For the sauce, I combined the tomato juice with the broth, seasoned it with salt, and added some sugar to balance the taste of the sour juice.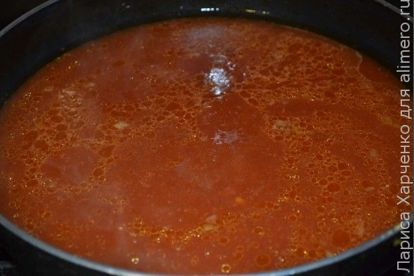 Put the peppers on the bottom of the pan, pour them with tomato sauce, bring to a boil and reduce the heat. Cooking peppers under the lid for 35-40 minutes.

Delicious stuffed peppers with chicken hearts are ready – tender, juicy and fragrant, your family will also like them for sure!