Recently, her husband brought from the relatives of the village vegetables giants. Cabbage heads were almost half a meter in diameter, and the pepper did not lag behind – thick, fleshy and colorful. I decided to make pepper according to the Moldovan recipe – stuffed with cabbage.
In general, I do not follow any recipe exactly, constantly making my own adjustments, so to a certain extent this is a personal recipe.
Ingredients: 10 pieces. sweet pepper, 1 kg of cabbage, 700 g of minced meat, 1 onion, 2 carrots, salt, pepper, sunflower oil and ketchup.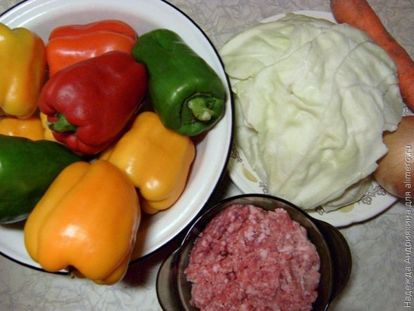 First make a mixture for stuffing and start with carrots and onions. Everything is traditional here: rub the carrot, cut the onion in small pieces.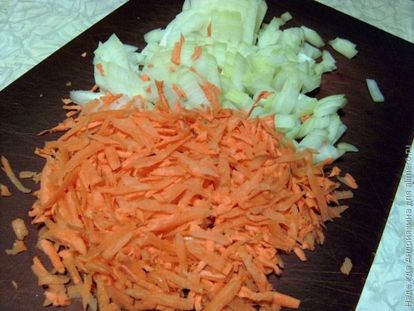 We set everything to be stewed in a frying pan until soft, the oil needs a little – just smear the bottom, let it be stewed in the juice itself.
As soon as the onions and carrots are softened, add the minced meat, salt and pepper. I did not add any other spices. I had minced pork and beef, but absolutely anyone would do it, even from chicken.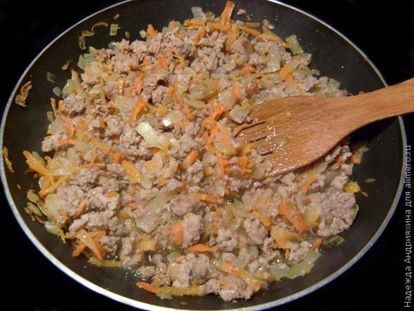 I decided to remove the cabbage from such a huge head of cabbage with separate leaves so that the remains would be kept with the head of cabbage. Chop cabbage with thin straws, put it in a saucepan or deep frying pan, add salt and add ketchup with water (total volume 0.5 cups), simmer to become soft.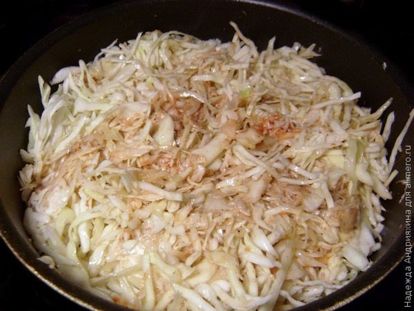 Combine cabbage with minced meat mixed with carrots and onions.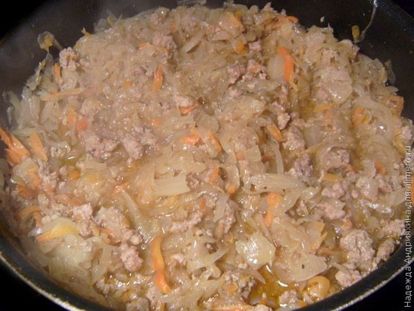 Pepper wash, remove the stem and seeds, throw in boiling water for blanching. Since my pepper was fleshy, I blanched it for about four minutes, sometimes it takes a couple of minutes, then drain it, pour it over with cold water. Pepper becomes plastic and retains color well.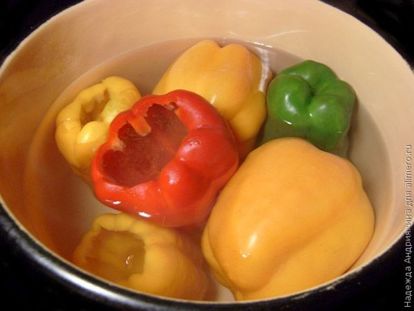 Next, stuff the peppers with cabbage mixture, put in a tray. Ketchup diluted with water, add salt and sugar and pour peppers.
Stew the peppers in the oven for 20-30 minutes.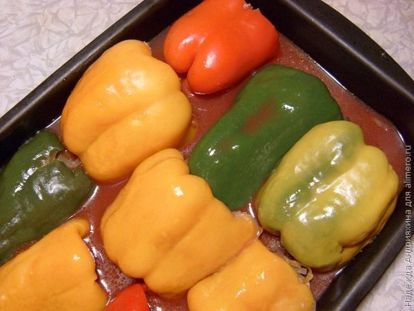 Ready peppers lay out, supplement with olives and basil (or any greens). The dish turns out very fragrant and juicy. And it is very tasty!