I love this fish very much. But in this batter you can fry not only the pilingas, but also everything that is sold in our stores. It can be cooked in different ways, including frying in batter. But I always bring something new to old recipes. It happened this time. When I thought about what can be cooked for rice porridge.
As a result, it turned out not just tasty, but nourishing and healthy dish. After all, they can feed their family and treat their guests notably. Especially if every time you make a cut from different vegetables. And the view is different, and taste, and aftertaste. The same batter can be made on water, and on milk, and on kefir, sour cream, cream, and so on.
Cooking time: 30 minutes, if the portion will be like mine
Complexity: it is necessary to work hard, but the dish will be remembered!
Ingredients

– 0.5 kg of fish
– 1-2 eggs
– half a cup of milk
– 3-4 tablespoons of flour
– 70 grams of Bulgarian pepper
– 70 grams of green onions
– 70 grams of greens
– to taste spices
– 50 ml of vegetable oil
Since the porridge was originally conceived, I set it to cook. Recently, I buy rice, which is quickly prepared. But I still washed it well and, letting it boil a little, put the butter and wrapped it in a blanket (let it be insisted).
Well, let's get down to the fish. Yes, I had a pelengas. The fish is special. Creepy sharp fins – immediately cut and remove all unnecessary, clean the scales, cut into small steaks.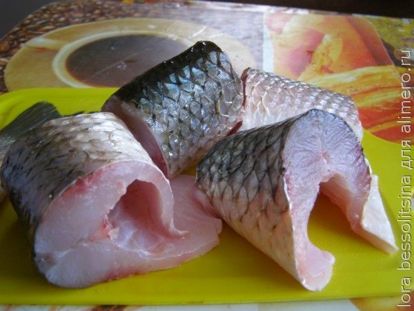 Marinated fish pieces in your favorite marinade, cooked batter. And for this, we cut the vegetables. That's how little pepper is made.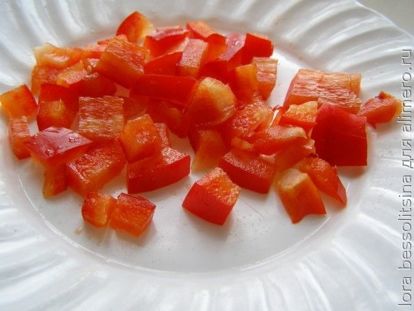 In the same way, we slice green onions and various greens, which is only in the house.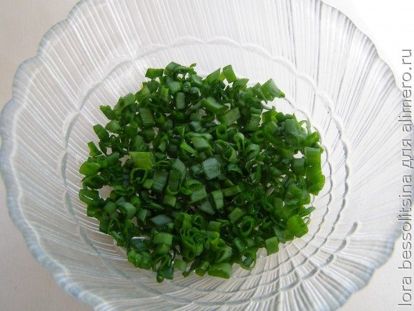 Just love dill and parsley.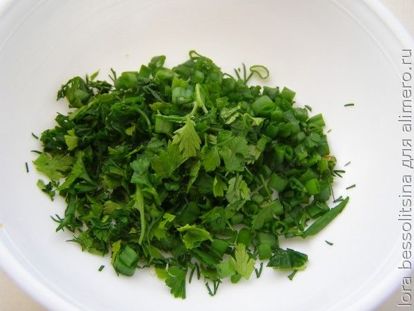 And now we knead the batter. To do this, mix the milk, eggs, add spices to them, beat everything, put the flour and beat again. And we throw in the mass of chopped vegetables. Look how pretty it looks.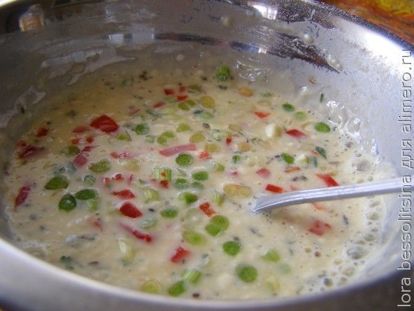 Heat the pan well. Pour oil and heat too. Dip fish in batter, fry, turning a couple of times.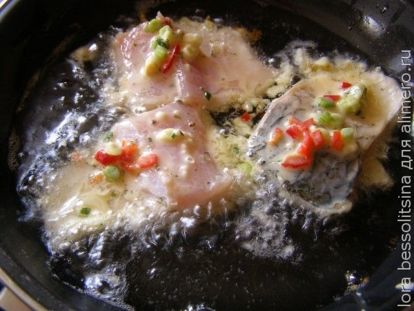 Porridge uprala? Is the fish ready? Put everything on the plate. Beauty!