After yesterday's incredibly tasty borscht with Brussels sprouts, I still had some of these healthy bright green balls, and for dinner I decided to make an omelet with them.
And in order for the evening meal to be as satisfying as possible (well, as far as is permissible at this time of the day), I added a piece of ham cut into strips in this dish.
To make such an omelet we need:
The complexity of the recipe: everything is very, very simple
The time required to make an omelet: about 15 minutes
The sequence of proposed actions:
In the first stage, I went over, cleaned the extra leaves and washed the Brussels sprouts thoroughly, and then laid it on a paper towel so that it dried out a little.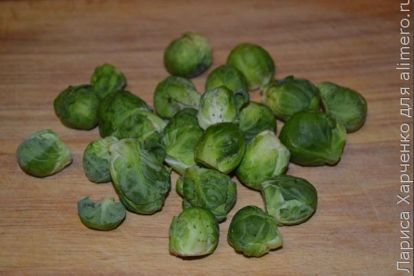 Then she appreciated the coaches with a glance and those that were larger cut in half, and left a miniature cabbage whole.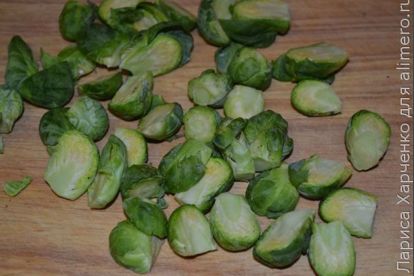 It's time to warm up the pan – along with the sunflower I added a little more and olive oil.
When the pan together with the oil is warm enough, lay out the Brussels sprouts on it and cook for about 5 minutes, stirring occasionally.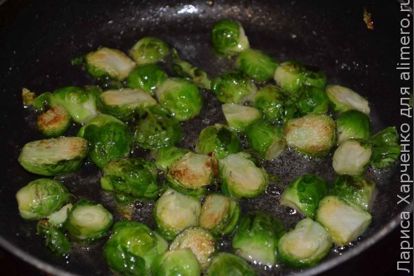 In the meantime, cut the ham into strips and then put it in the pan to the cabbage too. Shuffle and cook together.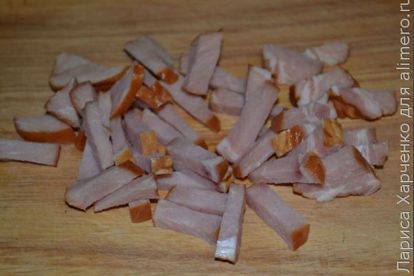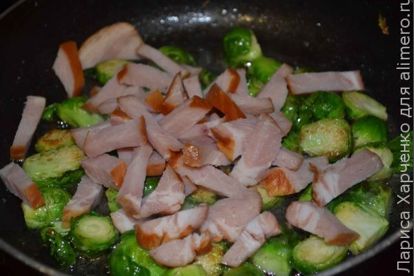 The next stage – beat the eggs. First, by themselves, and then with the addition of 100 ml of home-made milk, a pinch of salt and black pepper. For this purpose, I used a reliable assistant – a whisk.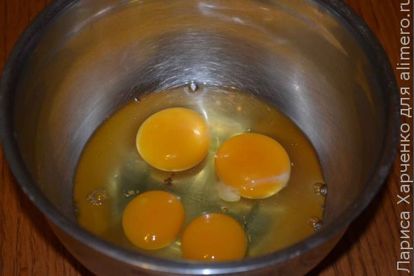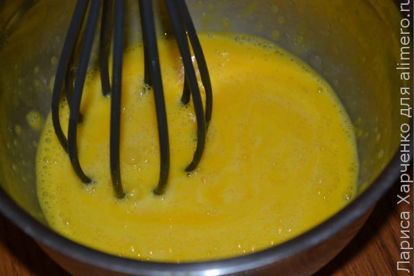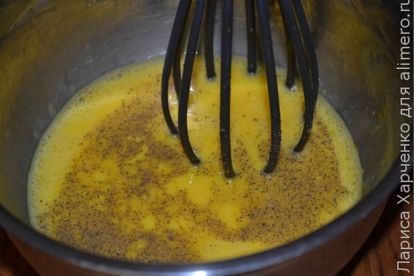 The cabbage with ham has already slightly browned and filled the entire apartment with its aromas – it's time to pour egg mass to them.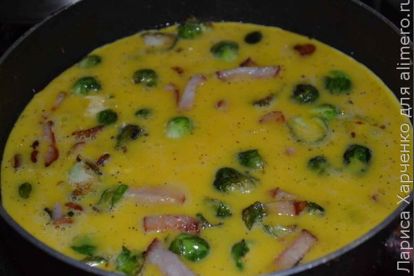 Now turn down the heat to the minimum, cover the pan with the lid and cook the omelet for 5 minutes without turning it over.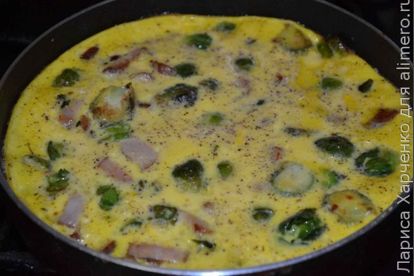 I served this dish hot, but a piece left over in the morning with a slice of black bread (such an improvised brodik) and in a cold form became for me an excellent addition to a cup of coffee.