Yesterday I started my culinary journey to different countries, in which the liver got the main role. This product is not considered a delicacy, it is prepared in all countries, but the recipes of cooking are different.
Often, every nation prefers a particular type of liver. Thus, the French are famous for cooking goose liver (foie gras), the Germans more often choose calf liver, and Ukrainians prefer to cook pork liver with bacon and vegetables.
Today I want to talk about the preparation of the liver in Ukrainian. In this dish there is always a lot of vegetables, and the liver is fried in fat, which is heated with undercook. My grandmother cooked this dish, then my mother, and now I cook the liver according to this recipe for my relatives.
To prepare the liver with vegetables in Ukrainian, you need the following products:
Preparation time: about 1 hour.
The difficulty of preparation: medium.
To begin with, we take subtrees, in which there are a lot of meat layers.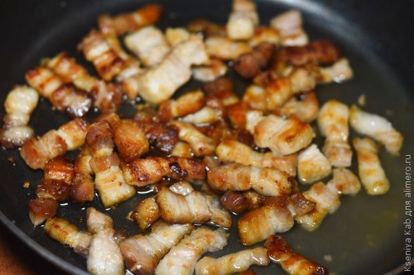 Meanwhile, peel the onion and cut it into half rings.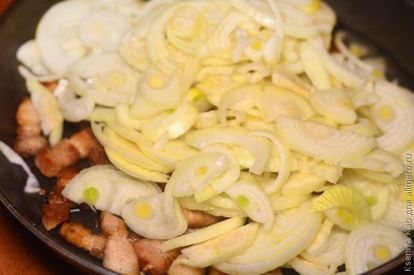 Add the onion half rings to the golden subtree.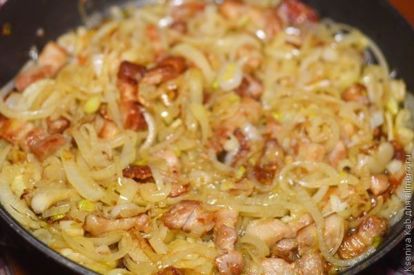 While the onion is fried on medium heat, peel the carrots and rub it on a coarse grater.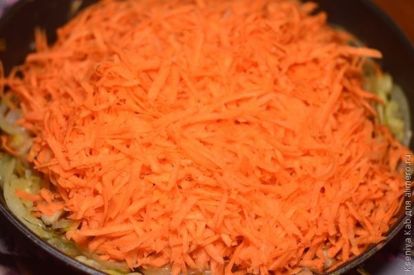 Add the prepared carrots to the pan, pour in a little vegetable oil and fry the vegetables with subtree until soft.
Meanwhile, we wash a piece of the liver.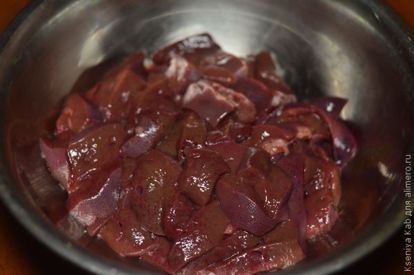 Cut it into neat bars. Add the liver to the pan, when the vegetables and podcherchevok be soft. Fry the liver with vegetables literally 5-10 minutes. The liver should remain soft and juicy. At the end of cooking, add salt and pepper to taste.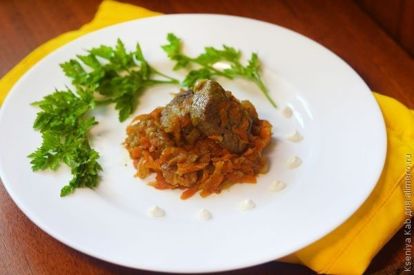 Serve the liver with vegetables in the form of heat. The best addition to the liver will be mashed potatoes.