Who is like, and I am ready to eat salads even all year round. Especially if the vegetables from the garden, especially when it comes to tomatoes. Still, grown in the garden and bought in the store, even in the summer season, they are very different in taste.
That is why we do not want to abandon the cultivation of tomatoes, although this is quite troublesome and often ungrateful. Like, for example, this year. Tomatoes do not like cold and cloudy weather at all, so their harvest is quite miserable.
But, for the time being, the tomatoes we have harvested are slowly sown, and I can, when I come home from work, pohikovat – make a salad of some tomatoes. Today I made a spicy tomato salad with the addition of candied ginger.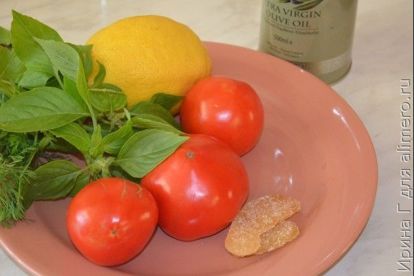 Time for preparing: 10 minutes.
Tomatoes, I, of course, washed and cut into large slices. Small tomatoes can be cut in half.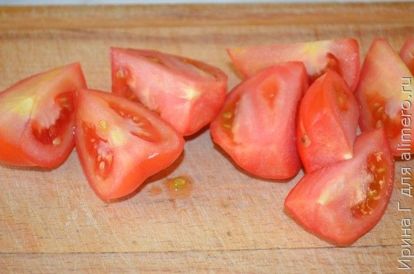 Now ginger. I decided to put the candied root in the salad. It is not as sharp as fresh, but I don't belong to lovers so that I can tear myself to tears.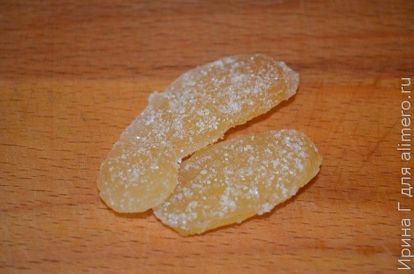 Ginger I grated in a large grater.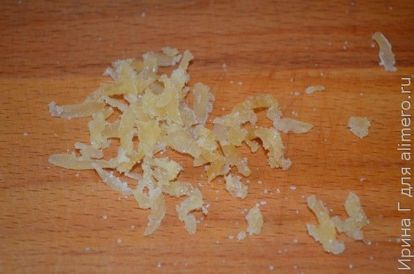 Cut greens and put ginger with tomatoes on it.
At this stage, you can add salt, pepper (I took the red powder) and a little sugar. If the tomatoes are sweet, sugar, and you can not put.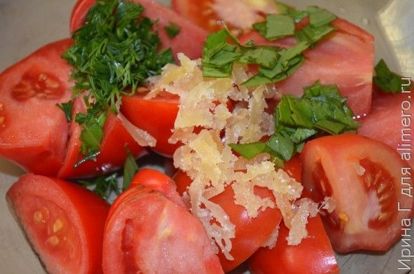 Now a lemon. It will take quite a bit.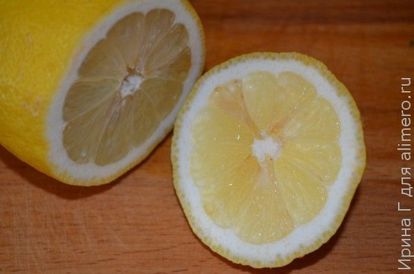 Squeezed a tablespoon of lemon juice.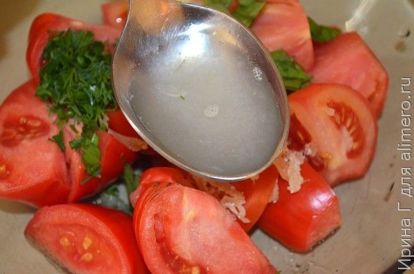 Took the same amount of olive oil.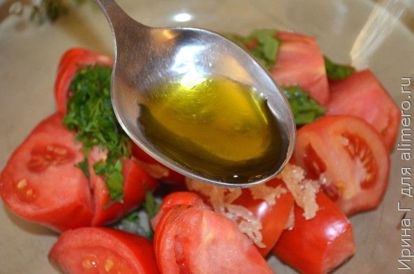 Mixed all the ingredients.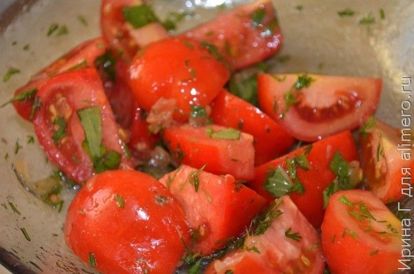 Gave the salad a little brew, just a few minutes.
Moderately spicy tomato salad with a fairly bright taste by adding cilantro and basil ready.