As always, in the spring I find that I have a lot of onions left. At the same time, I begin to recall various recipes that use onions, which everyone in my family loves fresh, salads, and especially fried. Well, except that the son has not yet understood all the charm of onion taste, but this is a matter of time.
Today's my topic is rather not a recipe, but an idea. I decided to tell you how to cook a tasty fry with mashed potatoes, both from onions and a very small amount of doctor's sausage. Suddenly, you also have a lot of onions, no sausages, I don't want to run to the store, but potatoes are already boiling in mashed potatoes in a saucepan.
My all liked this version of a quick, inexpensive and at the same time delicious dinner. And even though we were fasting, concepts are far away, yet the thought of those who observe it has visited me. For the fasting person, it is not difficult to adapt this dish to oneself by the method of elimination – sausages from onions, milk and butter from mashed potatoes. It will still be delicious!
Complexity: very simple.
Time for preparing: 15 minutes.
Cooking


So, mashed potatoes, brushed by the daughter, are already boiled. Onions, peeled husband is ready to cook. You ask, what did I do? Commanded! Well, and in parallel poured the oil in the pan. Onion cut feathers already myself.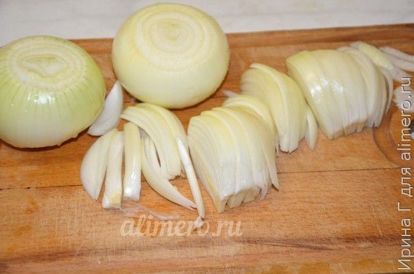 Threw it on the pan with hot oil.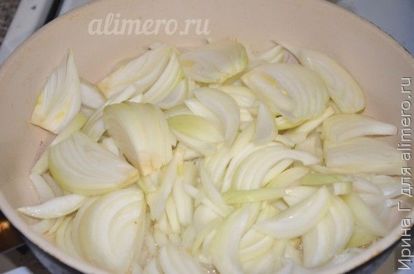 Fried on medium heat, stirring constantly. The lid did not close.
Sausage cut thin sticks, in the size of onion feathers.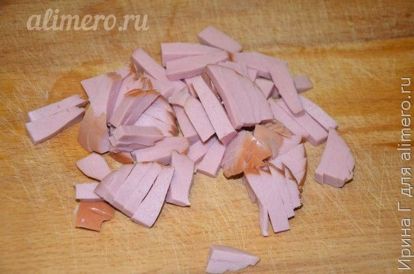 When the onions were reddened, she added a pinch of curry seasoning and salt to it.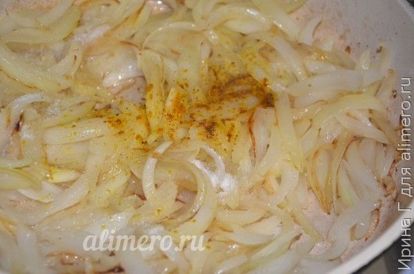 Curry will add onions brightness and color and taste. Stir, fry for a few more minutes.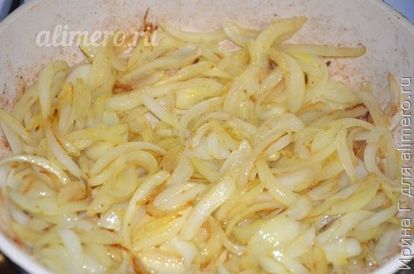 Added sausage to onions.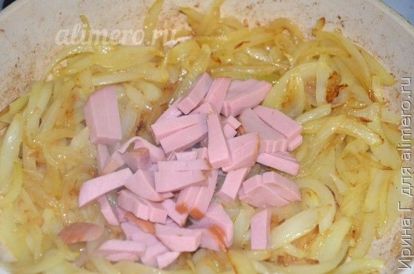 Stir and fry for another 3-4 minutes.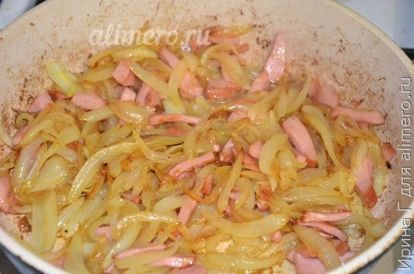 And mashed potatoes, and onions with sausage are ready.