Today I want to share with you a recipe for pickled cucumbers. They can be used both as a separate cold appetizer, and as an ingredient to many winter salads – Olivier, vinaigrette. Without them, it is impossible to cook flavored pickle, and I even add salted cucumber to the braised rabbit, which gives the dish a unique flavor.
Often, pickled cucumbers are soft and non-crunchy, which impairs their taste, and it is difficult to cut them. This does not apply to my recipe, the cucumbers always turn out well!
So, we will need:
Cucumbers
Greens – leaves of horseradish, black currant, umbrellas and dill seeds
Garlic, salt, black and allspice peas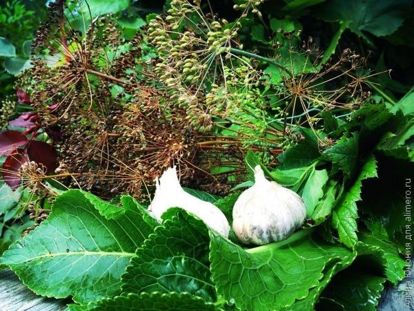 It is better to take cucumbers of medium size – not very small (these are more suitable for pickling) and not large (in such fruits there is often an empty cavity inside which the pickle is collected, and they become soft).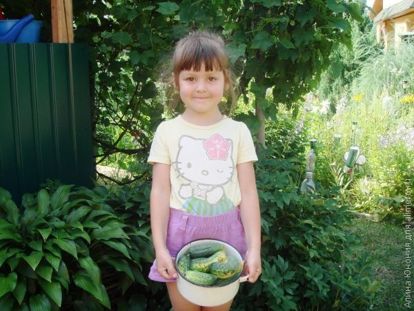 To make the cucumbers crispy, I soaked them overnight in cold water, after cutting off the tips from the side of the stem. The weather is now extremely hot, so I did it even though I only blew them off.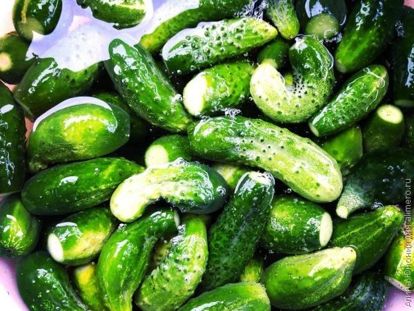 For conservation of this kind, I usually use clean three-liter jars. Sterilizing them is not necessary. By the way, when cooking a large number of pickles (for sale, for example) often use plastic containers – five-liter bottles of water, but I am skeptical about this dish, so I do not welcome its use for long-term storage of food.
My greens, horseradish leaves cut into large pieces. For one jar 4-5 leaflets are enough.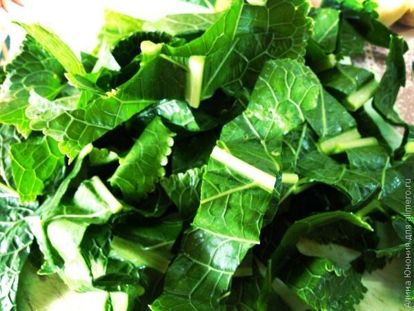 Dill my, use not only umbrellas, but the stems, they are also quite fragrant. I like the taste of dried dill in preservation so much that I do not confine myself to umbrellas and stems – I also use dried seeds.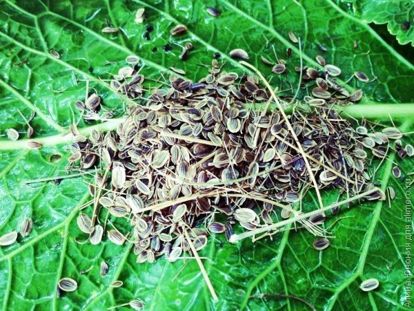 At the bottom of the jar we spread half the portion of greens – dill, horseradish leaves and currants, black and sweet peas.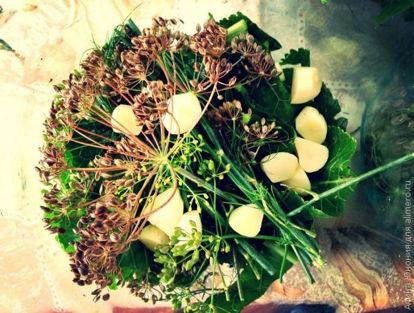 Clean the garlic, cut the large slices in half. On one jar, I use a half to two small heads. Add it to the bottom of the jar.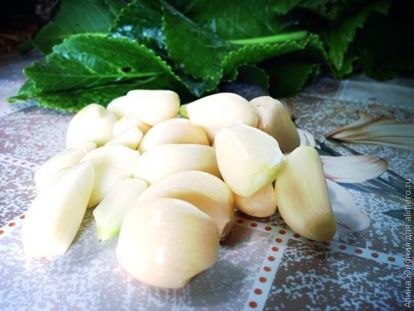 Now we start laying cucumbers. Space banks should be used to the maximum. My mother taught me to stack larger fruits vertically first, and then horizontally report smaller ones, trying to do it in such a way that there was as little free space as possible.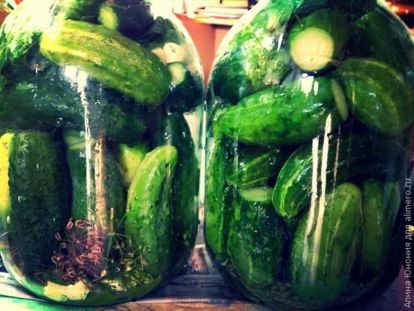 The space under the lid is filled with the remaining ingredients – herbs, garlic and spices.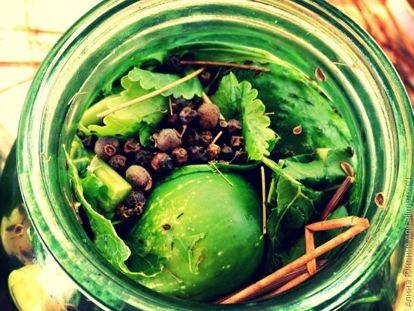 Just as I was engaged in conservation, there was a program on cucumber harvesting on TV, in which the presenter strongly advised to add a few branches of tarragon (tarragon) to the jar, which gives them a unique flavor and original spicy taste.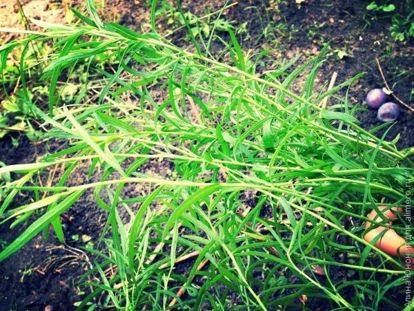 A bush of this wonderful plant is growing in my country house, and I decided to experiment. In order not to confuse, I marked one jar with a sticker with the appropriate inscription.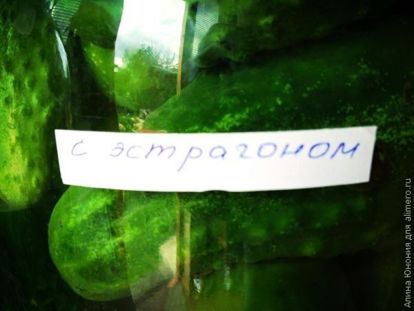 Preparing a pickle, it is quite simple to do this, especially since you do not need to boil it. One three-liter jar will need 3 tablespoons of salt.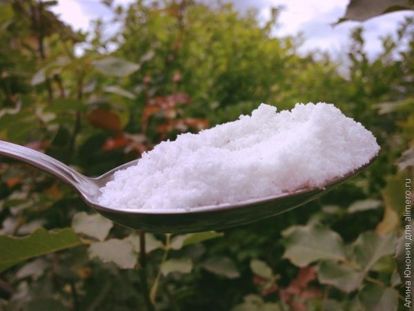 The amount of clean cold water depends on how tightly you put cucumbers in the jar.
Stir the salt thoroughly in water (first take 0.5 liters).
Pour the pickle into the jar. Fill the remaining space with clean water to the brim.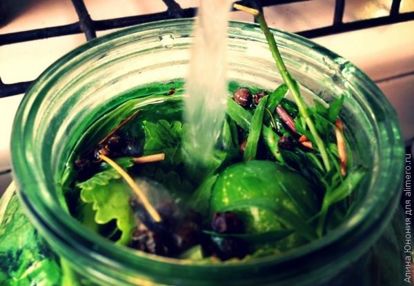 Now it remains to close the jar with a nylon lid, several times vigorously turn it up and down to mix the marinade, and hide it in a dark, cool place until winter.