Pkhali is a wonderful Georgian snack that can be made from any kind of vegetables and even herbs – spinach. I love Georgian cuisine very much, I think that this is one of the most authentic and gourmet cuisines of the world, although, of course, every nation has its own pearls. The composition of phali includes walnuts, which immediately makes for me this appetizer an independent dish. A little pkhali, a bit of fresh thick Georgian pita, a little young unsalted suluguni, juicy sweet tomatoes – this is my lunch.
True, after such a dinner one cannot go out to people for about a day, and the evening will have to be spent alone at home with the garlic spirit. Or in the mountains of Svaneti. Well, or drink everything abundantly Georgian wine and fall asleep.
Pkhali taught me to do the magician Maya Rezoevna. I begged her master class with whining and starvation. We made an appetizer with cabbage and beets, but you can take green beans, just cabbage or any tops. Maya Rezoevna cooks so fast that I barely had time to shoot everything. Even now I don't know what a normal person needs time to make phali …
Time for preparing: 30 minutes, let's say.
Output – 8 servings
I proudly declare that I was engaged in the preparation. And preparation, as we know, is 80% of success, that's it!

I had loose nuts from the market, it is not known where they were lying, it is not known what hands they moved. So I went through them, washed them and dried them on a towel.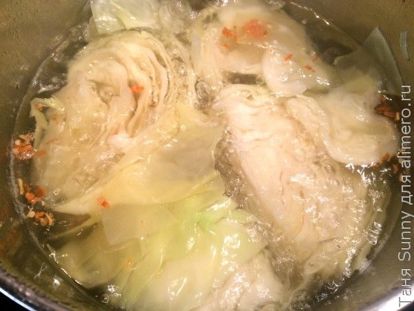 Boiled water, salted. Cabbage cut into large strips about 5 cm wide, threw in boiling water, added chili flakes (my improvised version of red pepper), cooked for 7 minutes. Cabbage should be more than blanched, but less than boiled. Crunchy should be a little cabbage.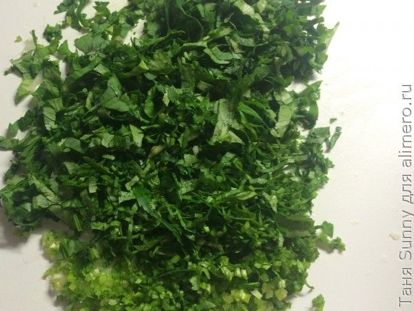 Greens finely chopped. Boiled beets rubbed on a fine grater.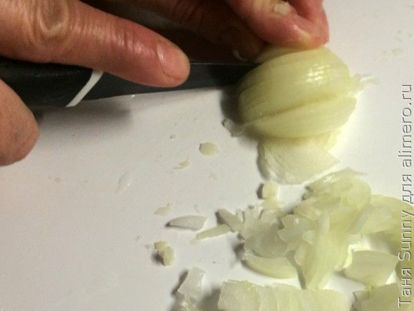 Onion finely chopped Maya Rezoevna. This is too important work to entrust to its amateurs. Onion really should be very finely cut, so that in phali then did not come across pieces. Ground spices. Preparation is over. 20 minutes have passed. Remained 10. Or 1.5, if Maya Rezoevna takes over.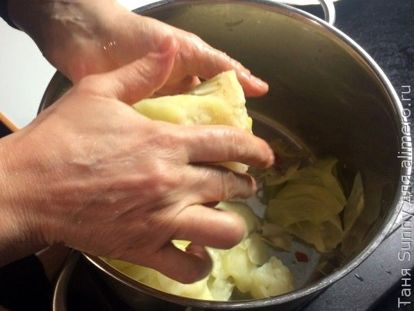 Drain the cabbage, rinse with cold water to cool it, take it with hands and squeeze out excess water.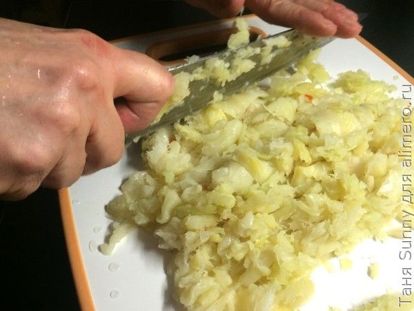 Pressed cabbage finely chopped.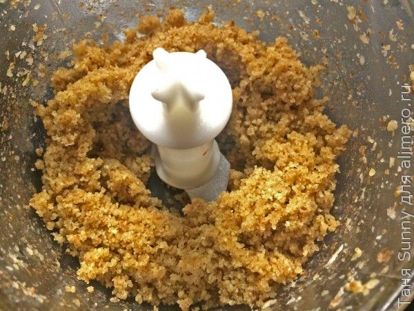 Nuts chop harvester. If the mood is not to hell, it can be a knife. Or a hand mill. It is very soothing.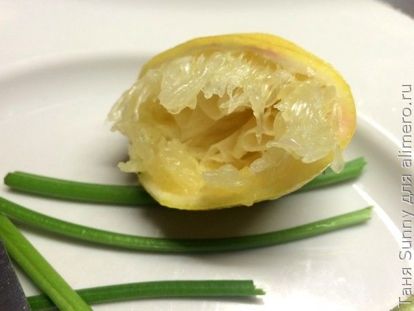 We mix everything that is ground and chopped up. Squeeze the garlic in there. Squeeze the lemon. We fill with oil. We try – we salt, we pepper.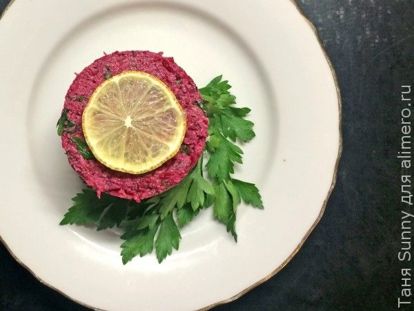 Enjoy your meal.