I referred to beef liver, to put it mildly, not very much. But it was until I tried to make a pie out of it according to this recipe!
I cooked it for my family and did not even think that I would be so eager to eat it for both cheeks myself! It was a kind of discovery for me =)
Ingredients for the preparation of this delicious pate will need the following:

Oil divided in half – 100 g. One part to leave for softening.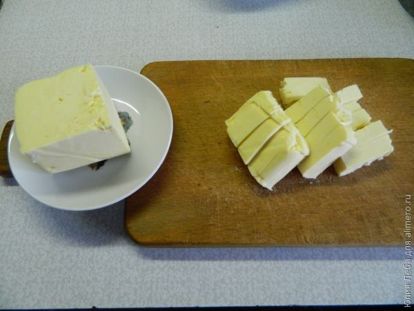 Cut another 100 g of butter into sticks and put it in a cauldron.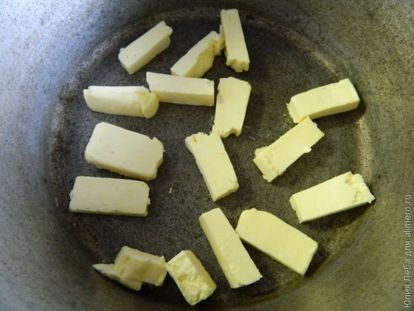 Rinse fresh beef liver, cut into small pieces.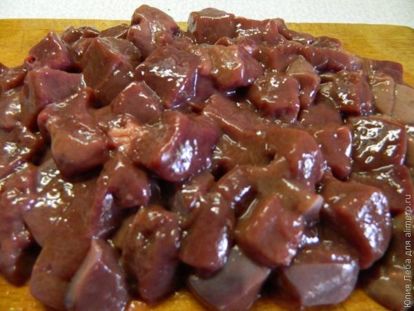 Put the cauldron on the fire. When butter is melted, lay out the liver.
Fry on low heat for 15-20 minutes.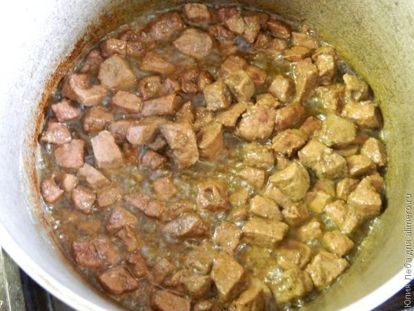 Peel carrots and chop on a large grater.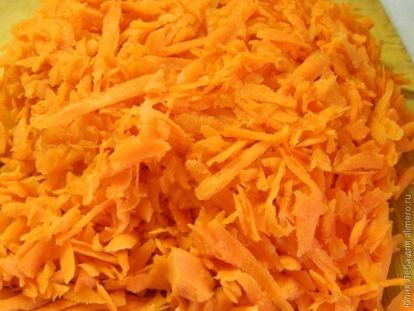 Share on the liver. Chop the bow, put it in the cauldron.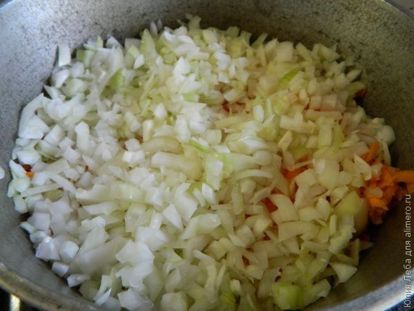 Stir and simmer, without adding water, until cooked carrots. 5 minutes before the end of extinguishing add bay leaf.
At that moment it seemed to me that there were too many vegetables and the taste of the liver would be lost behind them. But my experiences were in vain.
By the way, the proportions of carrots and onions can be changed. For example, take 500 g of carrots and 300 g of onions for the same 300 g of liver.
Allow the mass to cool slightly. Skip through a meat grinder.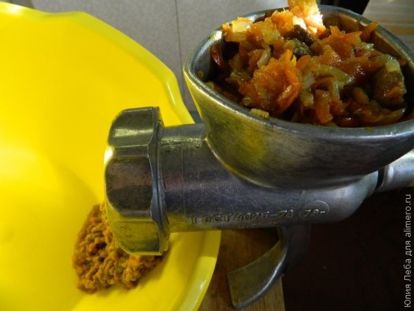 To the resulting paste weight add black ground pepper and salt, stir. If desired, add 1 teaspoon of nutmeg. Put left a piece of butter.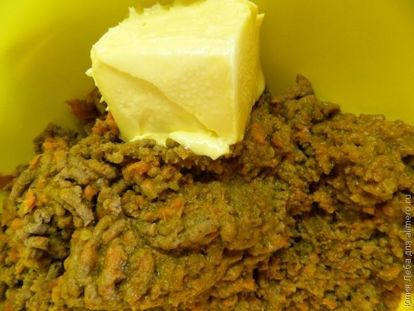 Beat the mass with a mixer.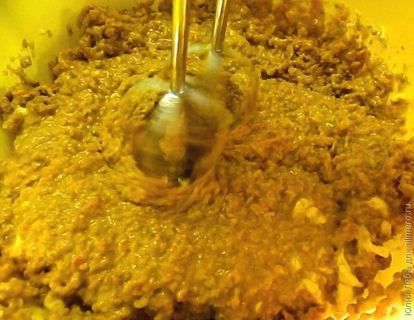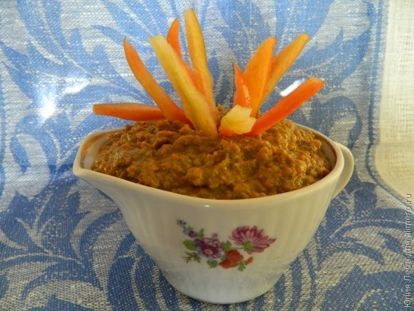 Sour cream sauce with dill is sometimes served with this pate. But I do not like this combination. I like spreading pate on fresh bread or, on the contrary, on dried toast.
What are your favorite beef liver dishes?