How hearty and tasty Russian fasting table! Basic products are always at hand. Simple recipes of old Russian dishes – to choose from. And everything is perfectly calculated in them. Take oatmeal pudding. I so long wanted to cook this healthy dish … And the case presented itself – in the yard Lent is in full swing.
I just want to warn you that this is not about jelly in the traditional sense – i.e. This is not a starched dessert, but a unique dish, the benefits of which can not be said. Especially if you cook jelly from oat grains, which contains a lot of different utilities.
But I'm not going to lecture on the benefits of oats. I want to offer a recipe for lean oatmeal kissel from Maxim Syrnikov. The famous cook has made our work easier, because he proposes to cook oatmeal kissel without fermentation!
Time for preparing: from 3 to 24 hours
Complexity: have to work hard!
Cooking

How to cook lean oatmeal pudding? Easy! The question is – why do you have to wait the whole night, or even a day, to cook the jelly with sourdough? Save time. Plus, the taste will not give sour. Therefore, first measure the flakes.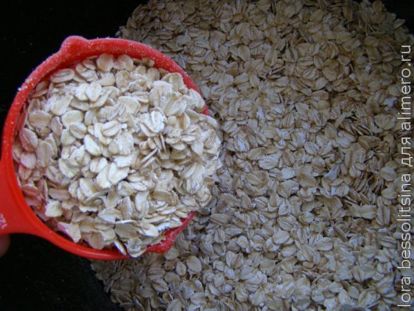 And after we fill them with water, but only cold! All our task is to wait a few hours. Thank God, all this has not gone well. To be honest, I do not like this jelly.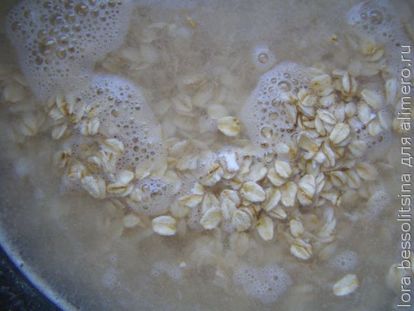 I did not wait for a long time – after a couple of hours I started the next manipulation. I filtered the resulting infusion. For this, I poured it in parts into a sieve, which I set over another vessel.
What's next? Squeeze the flakes. Pressing tolkushkoy (spoon or something that is convenient for you) on them, squeeze the liquid. As I understand it, it is better to take something wider – it is more convenient and more productive. By the way, where to put the cake? It can be eaten or put on fast pancakes.