Summer, heat, sun. It's just time to add a wonderful to yourself in the piggy bank, and most importantly a very easy recipe for lemonade with basil, which can be quickly prepared at home. This drink will help you cope with the thirst at home, on the beach or picnic.
I learned this recipe quite recently, but it came to my whole family. The recipe is simple, but the taste and aroma is simply divine. It is a pity that the text can not convey all the smells, but the picture, I hope, will awaken the appetite.
Cooking time: about 2 hours (including cooling and infusion of syrup)

Degree of difficulty: average
What we need to prepare this dish: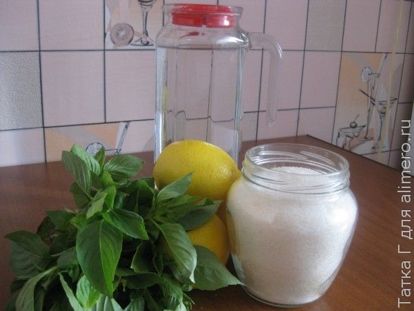 1) Take the zest of four lemons. We clean only the yellow part (we do not take the white part so that the lemonade does not get bitter).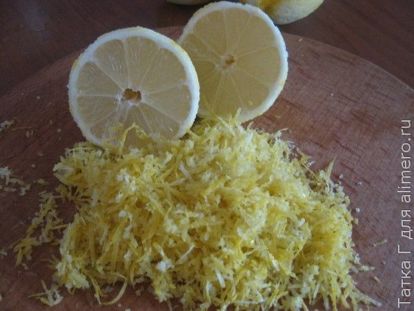 2) Take 800 g of non-carbonated water, add 400 grams of sugar and lemon zest. Heat the mixture until sugar is completely dissolved and leave to infuse.
3) Basil leaves (about 50-70 g) and 50 grams of sugar are mixed and mashed using a blender.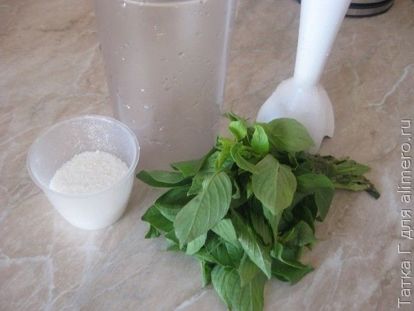 4) Mix the basil puree with the cooled syrup.
5) Squeeze out the juice of lemons and add to the mixture.
6) Leave for 25-30 minutes to insist, then filter through gauze.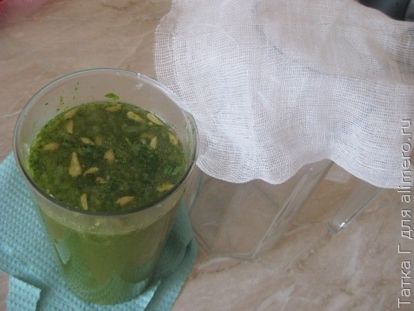 7) Pour our syrup into a glass bottle with a tight lid. Attention, this is only a billet, which is stored in the refrigerator in undiluted form for about seven days.
8) In order to make lemonade, add 50 grams of syrup to the glass, and add mineral water to the top. Lovers of lime in a glass, you can add a couple of slices.
Refreshing lemonade with basil is a drink that will appeal to anyone, it is very fragrant. Cool down and enjoy a great summer drink.