Summer is long over. Harvest currants all harvested. From it procured strategic reserves for the winter. And I still can't share with you a simple recipe for making the original drink – red currant juice.
I do not know about you, but my family does not like red currants very much. But after all, her bushes in the country grow and bear fruit well, and what to do with it, to somehow feed the family? Dumplings, lepila, pies, hell, and buns, too, did. So I had to make a drink from currants, which was appealing to all members of my family.
Now, of course, you can't cook it, because there will be no place to buy a berry. But still note this recipe. I am sure that next year he will help you out more than once, especially in the heat of the summer heat. After all, the drink is slightly sour and well quenches thirst, and among other things, our organisms are filled with useful vitamins. What could be better?
Degree of difficulty – very easy.
Time for preparing – 30 minutes.
Ingredients:
The number of ingredients you need is only three.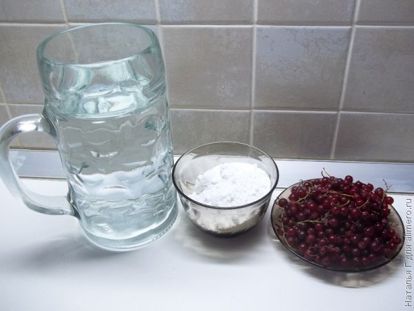 1. Boiled water 1 liter.
2. Sugar or powdered sugar to taste, if desired, can be replaced with honey.
3. 200-300 grams of red currant.
Wash red currants. Then remove all the berries from the twigs and place in a sieve, which set on a deep plate. Take the potato masher and remember the berries.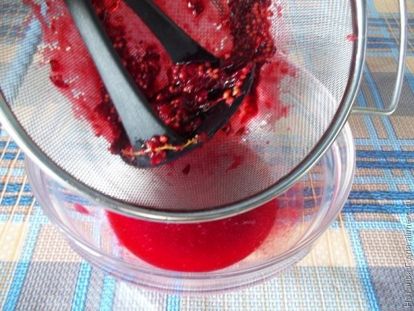 From the berries should flow out the juice in the plate on which the sieve is installed. And in the sieve itself there should be currant cake.
Set aside a small plate with freshly squeezed juice, put the cake in a saucepan, pour in water, put sugar and put it on the fire. Cook the cake for about 20-30 minutes.