Do you know that the first in Russia appeared kissels are not the berry, to which we are accustomed. Kissels were made from oatmeal, wheat, pea flour, previously fermented, so that the finished product acquired a sour taste, and the name Kissel came from the word sour.
The modern generation, perhaps, heard about oatmeal kissel only from nutritionists and read in fairy tales, but in my childhood oatmeal kissel was constantly on the table. His mother cooked a grandmother's recipe.
He was then watered with fragrant sunflower oil, or milk, or sweet honey water. For me, the most delicious was just with butter. Maybe thanks to Kissel and the children then grew healthy, because the food was not so hot.
In general, there are legends about the benefits of jelly. Even in the famous Tale of Bygone Years, it is mentioned how oatmeal kissel saved Belgorod from inevitable starvation of death when it was surrounded by Pechenegs. And in Domostroi it is described as a very healthy dish.
I never cooked jelly after my mother myself, but I found the recipe in my old culinary records thanks to the competition. Now I want to share the recipe with you.
Ingredients: 400 g of flakes Hercules, 1 liter of water, a slice of rye bread, salt to taste.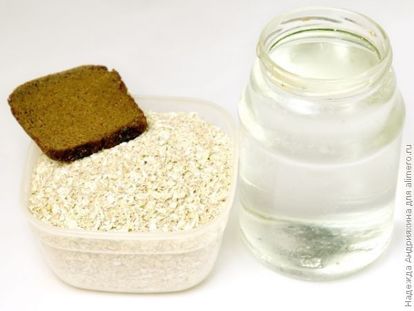 For the preparation of jelly, we need exactly the flakes of Hercules and in no case are not fast. We take the purified water. Fill the flakes with water in a wide bowl or saucepan, put a slice of black bread and ferment, covered with a napkin or marlechka.

You can ferment in a warm place for a day or two. Depending on this, the jelly will be less or more sour. Do not worry, here we are not talking about a strong acid, still oatmeal is not a lemon or a berry. Kislinka will be nice.
When the mass is fermented and bubbles, remove the bread.

Now all this needs to be filtered and pressed. This is best done with the help of gauze, folded in half. Spread a little mass and squeeze. Do not discard the marc, they make very tasty pancakes, and you can also add to any pastry.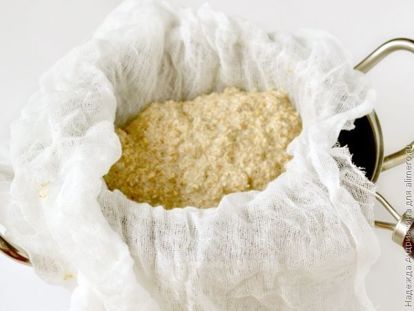 As a result of these manipulations, you will get a squeeze – a whitish liquid resembling milk. Stir it with a spoon, it should resemble a low-fat cream by its consistency, if it is thicker, then dilute it with some water, otherwise the jelly will be too thick. Add salt to the strain.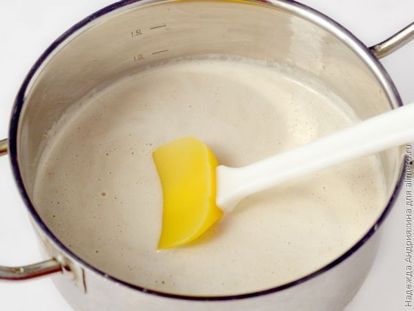 Boil the kissel with constant stirring, otherwise lumps may turn out. As soon as the jelly thickens, like semolina, and the first bulbs appear, turn off the fire.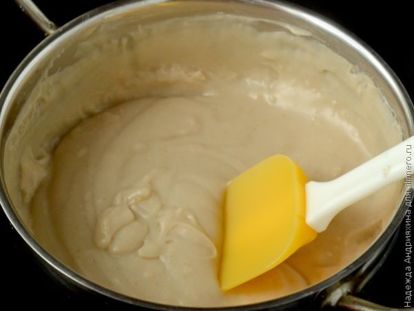 This jelly should not be liquid, because it is eaten, not drunk. For convenience, pour the jelly in portioned cups or tureens and set to freeze.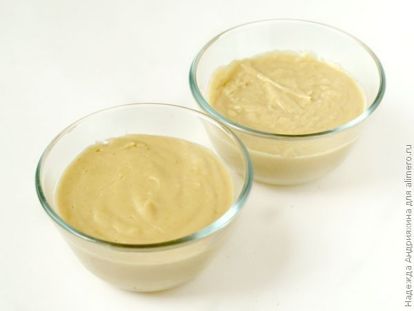 Of course, the taste of kissel is unusual for many, but if you know how much your body will reward you, then you will never refuse oatmeal.
I, as before, ate kissel with sunflower oil, and my guys found this combination not very suitable and added berry sauce. Well, about the tastes do not argue!