Even though summer is cold this year, nature at times takes its toll. As soon as the clouds dissipate a little and the sun appears in the clear sky, we immediately recall that July is the hottest time of the year.
At such moments, just want to cool off and drink some refreshing drink. In the heat, well, we have beet kvass and various fruit and berry fruit drinks.
It is at such moments, and at this time of the year, I take out the raspberry paste, compotes, and currant syrup, which I hope I will do.
Drinks based on citrus and mint – it is always tasty, healthy and very refreshing. I try to do them in advance, for example, in the evening, so that the drink has time to cool and infuse properly. Instead of an orange, you can take lemon, lime or tangerines. The drink is obtained with a slight bitterness. If you don't like it, use a peeled orange.
Time for preparing: 30 minutes plus a few hours for chilling and infusion.
Pour the water into the saucepan and put the mint into it.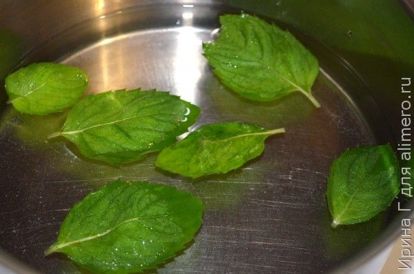 Boil and let cool to warm.
While the water is cooling, prepare an orange.
We will wash it thoroughly (I wash it with hot water) and cut it into pieces together with the skin. If there are bones, remove. I, surprising thing, got a pitted orange.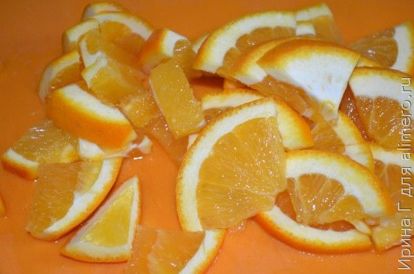 Put the orange slices in the bowl of a blender. Add a few more mint leaves.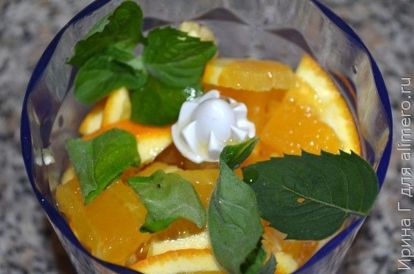 Chop the orange in the mush, to mash bring not necessarily.
When the billet is made of water and mint, the mint leaves are taken out. It is not necessary to leave them longer, as the water from them quickly darkens. We put honey in our mint water. Stir.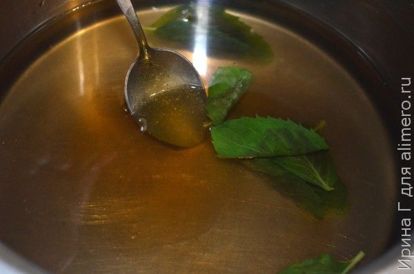 Add orange gruel. Stir and put in the fridge.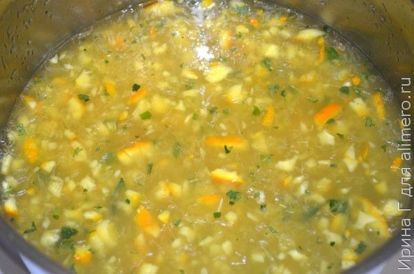 Strain the drink and serve as desired with ice.