Warm days have come, and with them the desire to drink something cooling. With adults, everything is simple, but for children, tasty should also be useful!
Very often, in the summer, the daughter asks her to buy an oxygen or milk shake. But she drinks home-made drinks not with less pleasure!
Now the wonderful time begins when ripe juicy fragrant strawberries ripen. It is with her that I propose to prepare a milkshake. Although any fruits and berries can be used, or make a cocktail simply without them.
Time for preparing: 15 minutes.
For the preparation of three servings of strawberry cocktail, we need:
1) milk – 400 ml
2) homemade liquid cream – 2 tablespoons
3) fresh strawberries – 350 g
4) powdered sugar – 2 tablespoons
5) several cubes of chocolate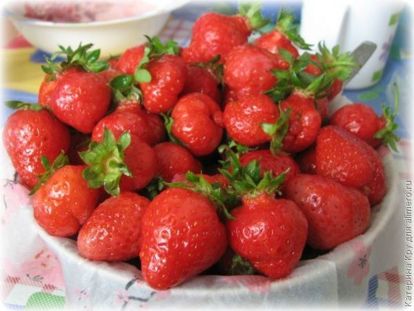 I still left them for half an hour in the water so that the nitrates would go out into the water. Of course, I was promised that this strawberry and kids could be, but it is better to be safe. Still, the beginning of the season.
We remove from them tails.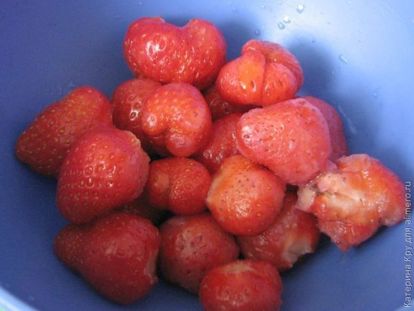 Put the prepared strawberries in a narrow tall vessel.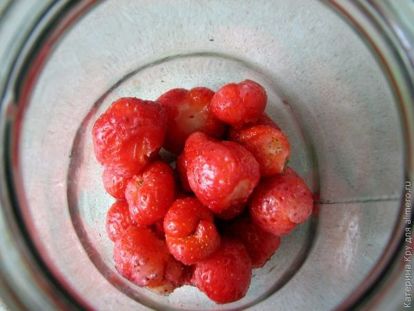 Grind into a homogeneous mass using a blender.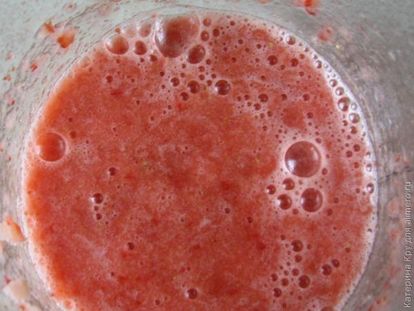 Add powdered sugar and homemade milk.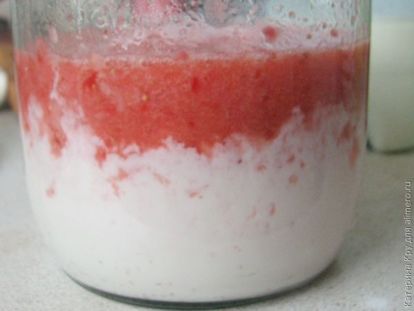 Put the homemade cream medium fat and whisk everything with a blender.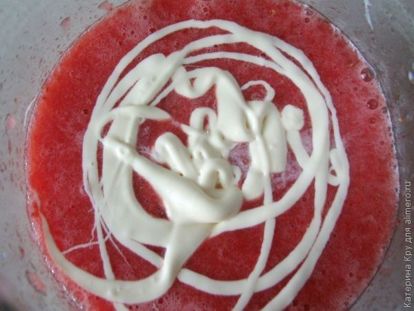 Then, you need to prepare a glass for a cocktail.
Pour some water into a shallow dish or saucer.
Dip a glass into the water.
Chop chocolate on a fine grater (I had black).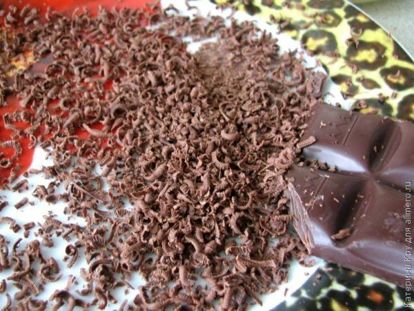 Then, dip the edge of the glass in chocolate chips.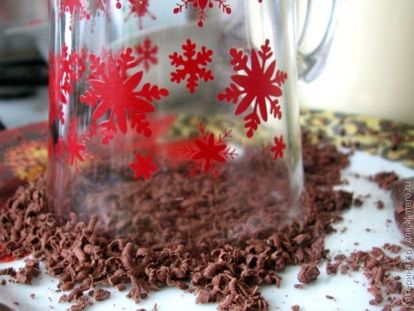 Instead of chocolate, you can use coconut chips, powdered sugar, cinnamon, cocoa and other products.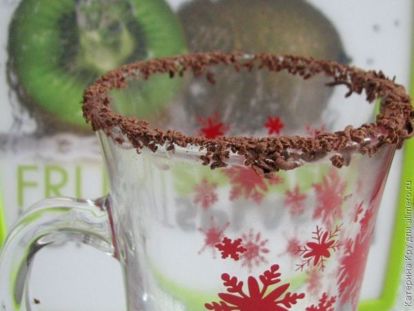 Fill it with a cocktail and decorate with fresh strawberries!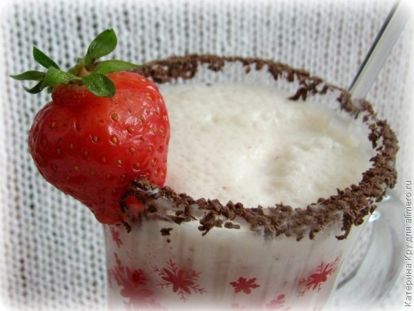 What is the plus of homemade drink? It can be prepared from products at room temperature and given to your child, without fear for his neck.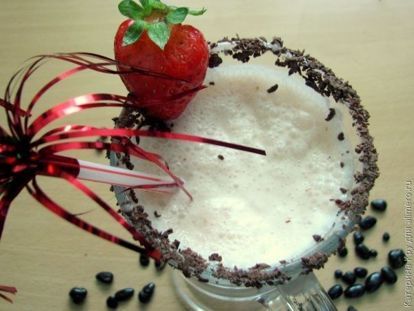 What kind of milkshakes do you like?