With the onset of the summer heat, the amount of food consumed decreases significantly. From heavy meat dishes, we refuse almost completely, well, except that barbecue in nature. But I want to drink more and more.
In the first place, of course, kvass and homemade lemonade save. But personally, I really like dairy products. In principle, a simple glass of milk is enough for me to quench my thirst, but if you expend a little effort, you can turn it into a delicious delicacy. This is not just a drink, but a healthy and tasty dessert, which in summer can replace a full meal.
Products for him will need the most simple. The only condition is the presence of a stationary blender. Without him, in cocktails nowhere!
As for taste, I found for myself the perfect combination of banana with black currant. As a rule, by this time in my freezer there are still a few berries from winter, so I use them. You can, of course, take fresh, it does not affect the taste.
So, the list of products: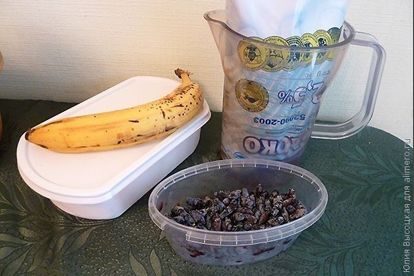 Sequencing:
Wash berries in warm water, you can let them stand, so that they thaw out a little. This time I added more honeysuckle.
Fall asleep berries in a blender.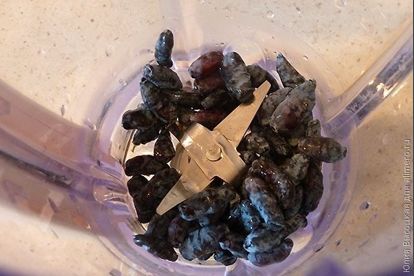 Add milk and ice cream.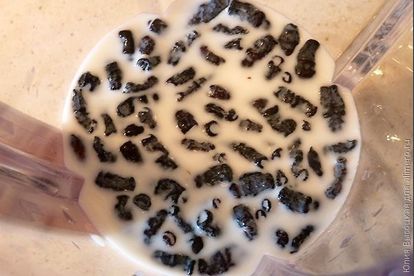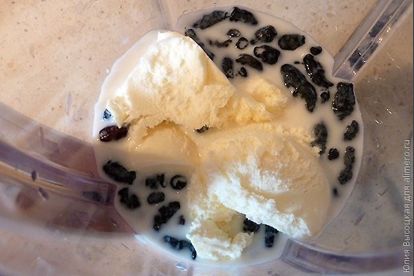 Bananas cut arbitrarily into large chunks. Overripe bananas, whose skin has almost completely darkened, are best suited here. I often use this when there are stale bananas that no one wants to eat anymore. For the cocktail they are just right!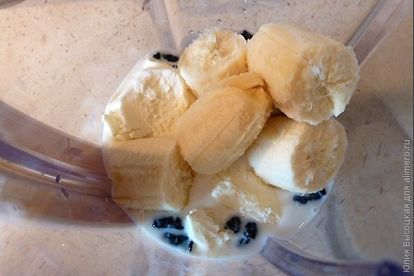 Add bananas to the blender. Beat everything for 1-2 minutes.
Try to taste, most likely, you will have to add sugar, currants are still sour berries.
To do better in small portions and drink immediately, because the drink is very quickly folded.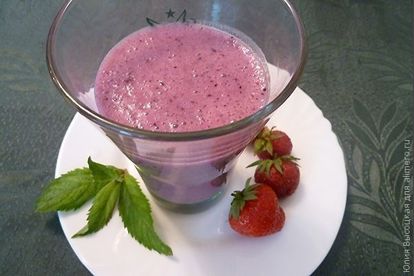 Decorate with a sprig of mint, drink and enjoy the summer!