From a young age, we liked the fizzy drink of bright green color and a very pleasant taste. Perhaps, once it was made from natural raw materials. But now you will not find such useful soda, even among the abundance of bottles of various companies on the supermarket shelves.
Only having matured, I learned that this soda is called so, because it is prepared from this spice. Fresh tarragon, also known as tarragon, is now almost as easy to buy as lettuce, cilantro or other similar greens on the market. Many successfully grow tarragon right in their beds.
Let us and we will prepare this wonderful, refreshing and invigorating drink. Isn't that what we dream about in this heat?
Time for preparing: 20 minutes (and 2-3 hours of infusion).
To prepare the drink tarhun, we need:
1) a large bunch of tarragon
2) juice of two lemons
3) 3-4 tablespoons of sugar
4) mineral sparkling water
Fresh tarragon is washed and drained.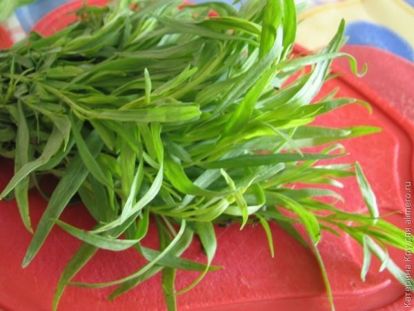 We cut the branches with leaves is not very small.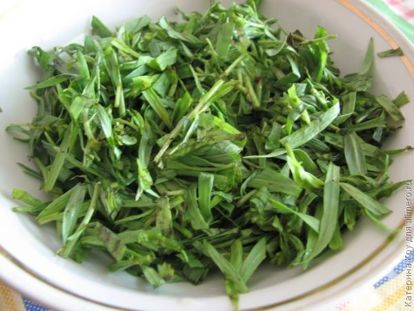 Add a couple of tablespoons of sugar.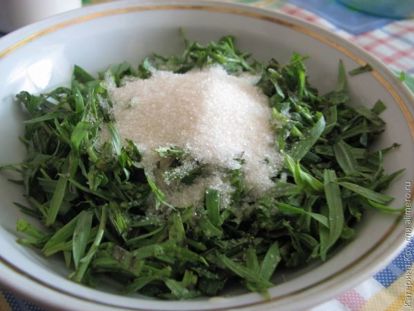 Wooden tolkushkoy extract from the leaves of tarragon with sugar juice.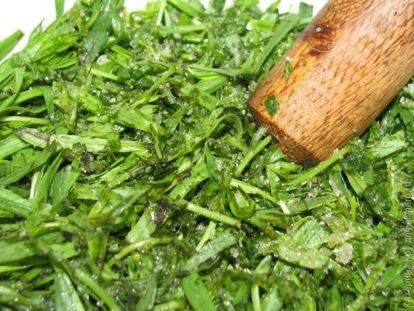 We shift them in a liter glass jar and pour boiling water.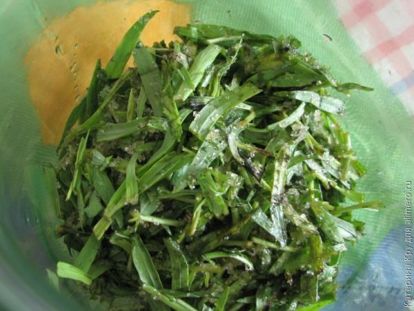 Tarragon should be infused for several hours.
When time passed and all the leaves fell to the bottom, pour the drink through a strainer or colander.
Add lemon juice.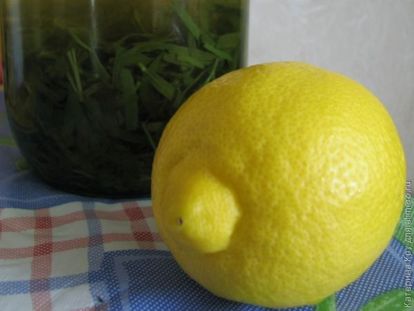 If you add lime juice, the taste will be even better.
Then we dilute citrus infusion with cold mineral sparkling water 1:10. You can change the proportions at will.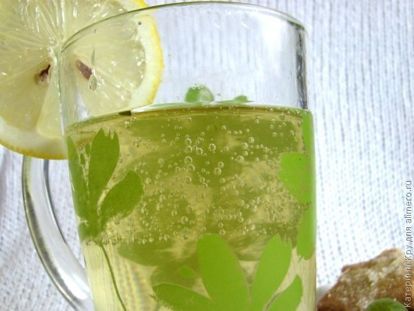 For my daughter, I used plain water instead of mineral water. And poured it instead of the prescribed 300, as much as 450 ml. And added another spoonful of sugar.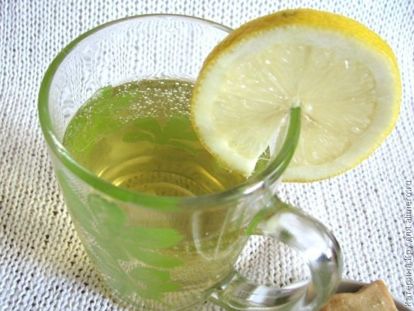 This drink is remarkably cool and invigorating.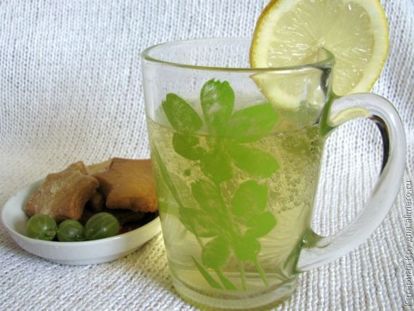 Add a couple of ice cubes to the glass and cool with taste!