Pita bread is an amazing thing. In it that do not wrap, it will still be very tasty. In addition, this is a kind of magic wand for those who need to quickly prepare breakfast or snack for a picnic. The filling can be wrapped in a pita in the form of a roll – you get a tasty cold snack. Or roll the envelope and fry in vegetable oil. In this case, you get some kind of alternative to fried pies.
As I have already said, the filling for pita can be absolutely any – from meat, sausages and cheese to any vegetables and greens. You can fry the envelopes just like that, or you can dip them in the egg beforehand. It all depends on your taste and the contents of the refrigerator. And since our imagination is limitless, you can come up with hundreds of options for preparing snacks in pita bread.
Today I had the simplest envelopes with sausage, cheese and tomato. You can eat them both hot and cold.
Time for preparing – about 10 minutes
Complexity – very simple
I used the following products to make snack punch boxes from pita bread.:
I cut a sheet of pita in 4 equal pieces. Sausage cut into thin slices.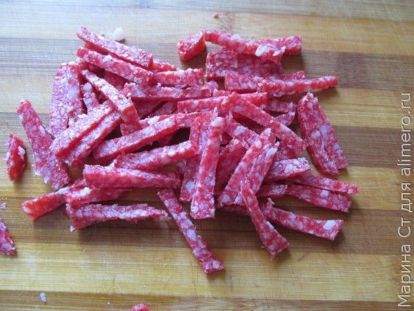 Cheese rubbed on a large grater. You can also just cut the plates.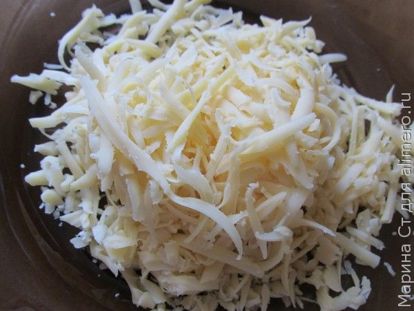 Tomato cut into thin slices.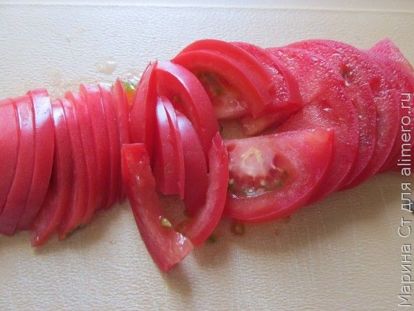 Each piece of pita bread smeared with ketchup and mayonnaise in the middle.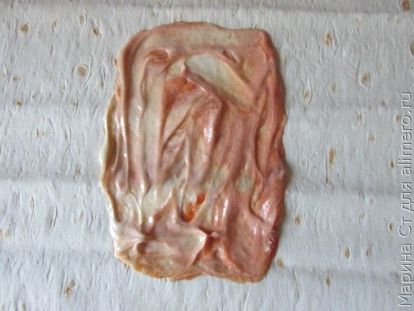 Top laid a little sausage.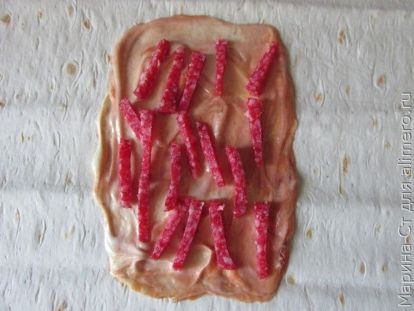 Put some grated cheese on the sausage (you can put 1 thin slice).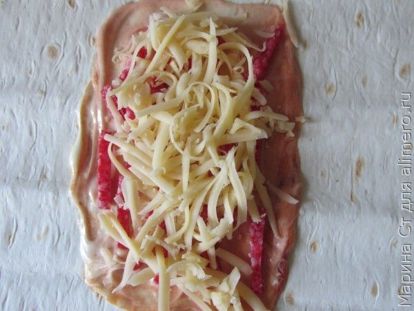 On top of the cheese laid out slices of tomato.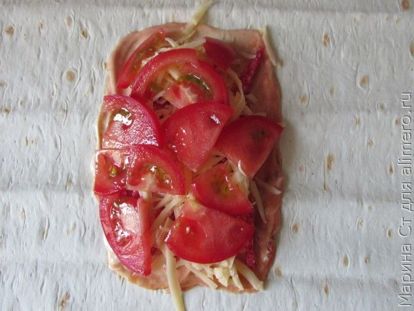 The envelope is wrapped randomly.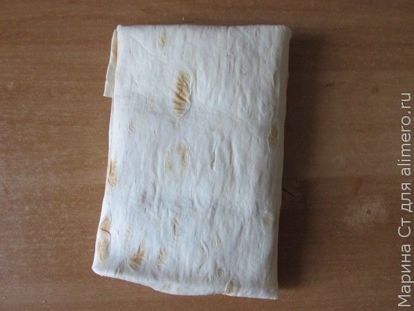 Envelopes I fry in vegetable oil until crisp.