This wonderful crab meat recipe will complement your appetizer table, which no doubt includes a large variety of different types of tartlets, mini sandwiches, salads, canapés, mini rolls of vegetables, meat and fish.
The main principle of snacks for me is ease and speed of preparation and, of course, tasty food not only for my family, but also for the guests. But we must not forget that some of them can be very high-calorie, so for the people watching their figure this is a real temptation. You will not notice how I devoured a whole mountain of such yummy.
It would seem so simple and familiar ingredients, and look great. For beer lovers, this dish will also be a good snack.
Time for preparing: 30-40 minutes
crab meat – 200 g
unleavened puff pastry -250 g
vegetable oil for greasing pan
salt, ground black pepper as desired
Crab meat is thawed, but not completely.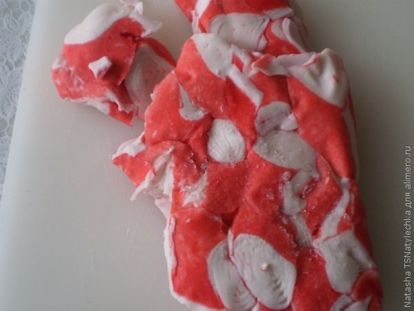 So it will be easier to cut it so that it does not fall apart into pieces. Cut into small chopsticks.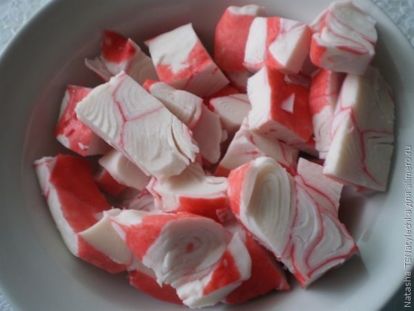 If you need salt and pepper, then we do it to taste.
Thawed puff pastry roll out into a layer 5-7 mm thick.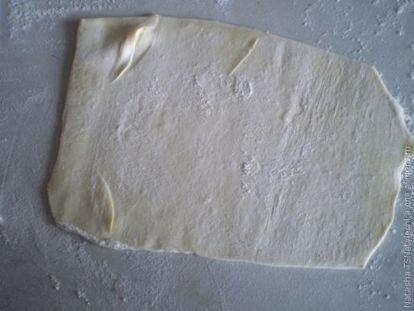 Divide into thin strips.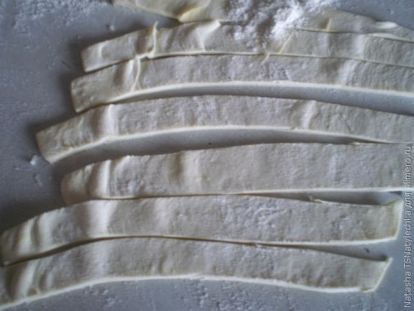 Take the prepared stuffing, put on the edge of the strip and carefully wrap in a spiral. So we do with each piece.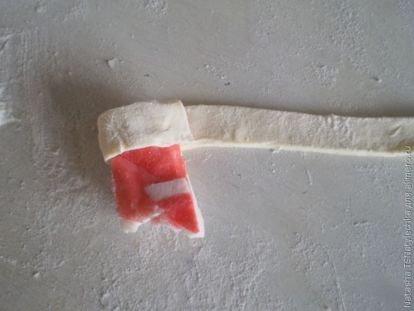 Of course, such pies can be baked from the usual yeast dough.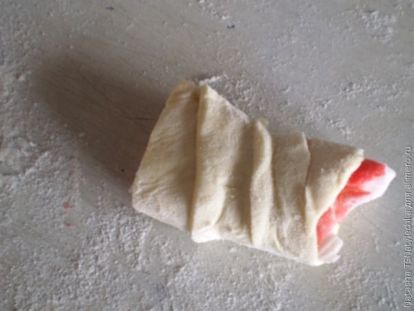 We spread on a greased baking sheet.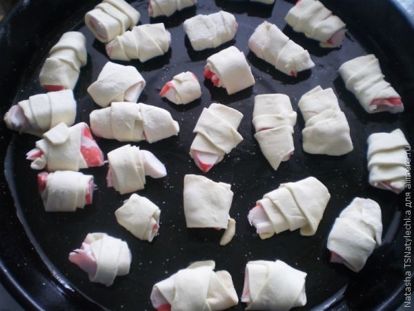 And we send to bake in the oven preheated to 200 degrees for 20 minutes.
As soon as our spirals have acquired a golden hue, remove.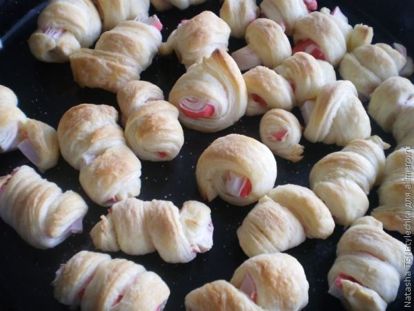 Give cool and place on a flat dish.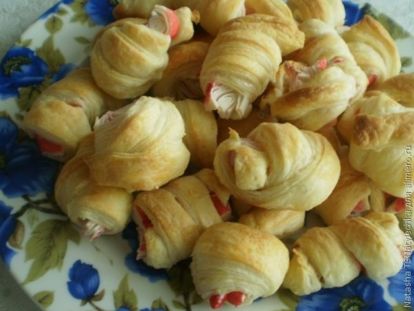 A snack can be eaten both hot and cold, served with ketchup or any sauce.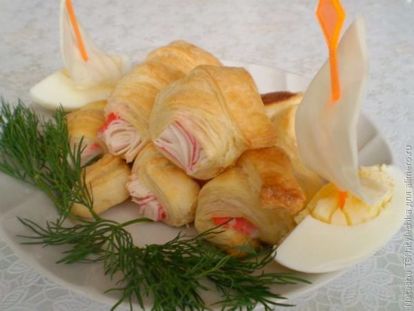 Without much effort, this art has turned out.