Today I decided to tell you about a very interesting and very original method of cooking sausages on skewers, which can be considered an excellent snack to a glass of beer …
In order to prepare a surprisingly simple and tasty beer snack from sausages on skewers, you and I will need:
Required cooking time: no more than 15 minutes
The complexity of this recipe: everything is incredibly simple and even very exciting
The course of action proposed during the preparation of such a snack:
The most difficult and time-consuming stage is the dough kneading. But since for him we use only 4 ingredients, this step will take only a couple of minutes.
So, measure the required amount of sifted flour.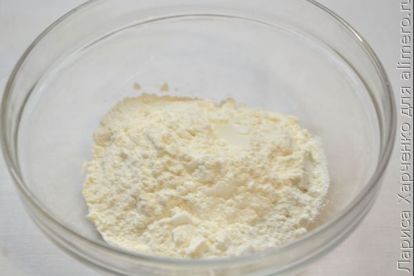 Then we let a pinch of salt go to it.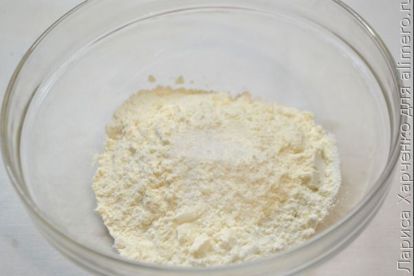 And add a couple of tablespoons of water at room temperature.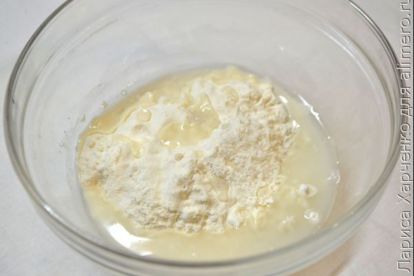 First, mix everything with a spoon, and then add a little bit of olive oil and knead the dough, which is soft to the touch.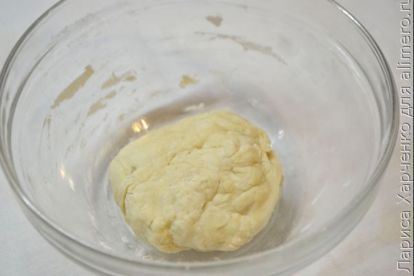 For those few minutes, while we are doing sausages with you, it is advisable to cover the dough with a napkin.
With sausages remove the shell.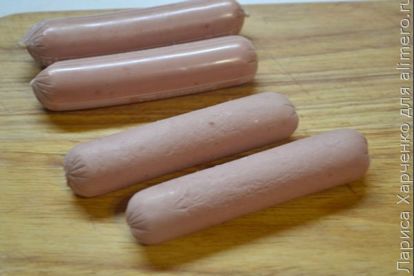 Each sausage must be cut in half.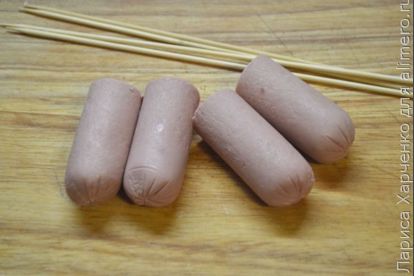 Every half sausage is now strung on a wooden skewer.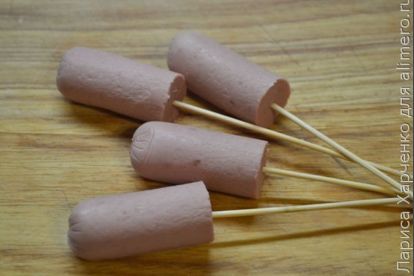 At this stage it is necessary to arm with a knife and, retreating half a centimeter from the edge, we begin to incise the sausage in a spiral, all the while turning it.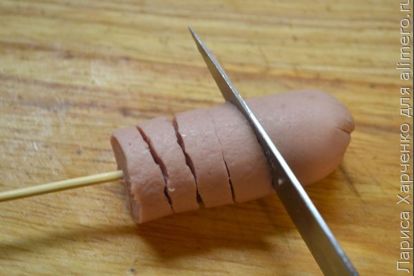 If we now stretch the sausages with our hands, we will have such springs for ourselves.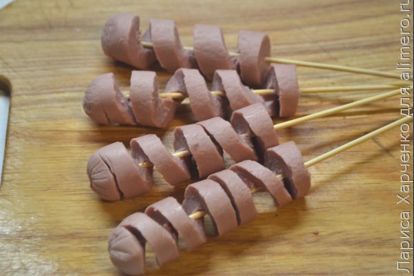 Now we come back to the test – we crush it and quickly divide it into 4 parts.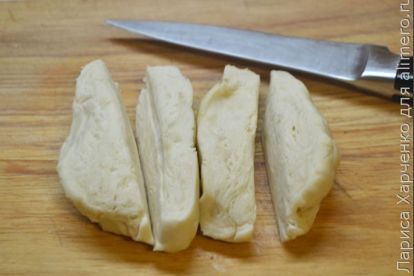 Each piece of dough is stretched into a long bundle.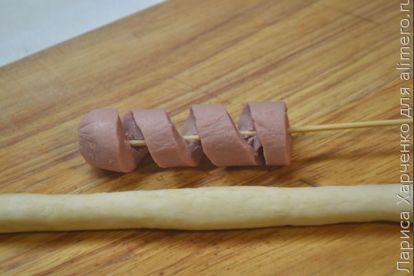 Now we fasten it to one side of the sausage and place it in a spiral made cuts.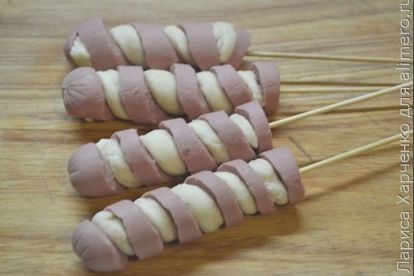 Heat up vegetable oil in a pan and put sausages on skewers there.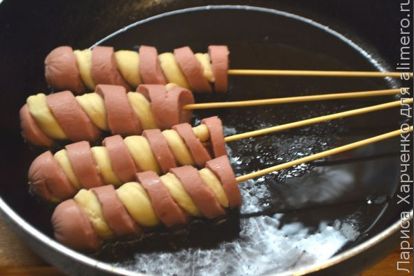 Fry the future snack for a minute on each side.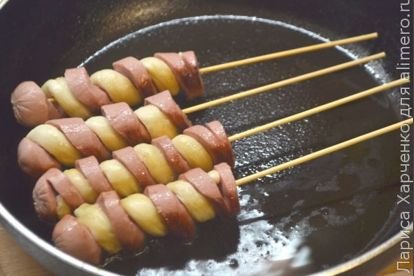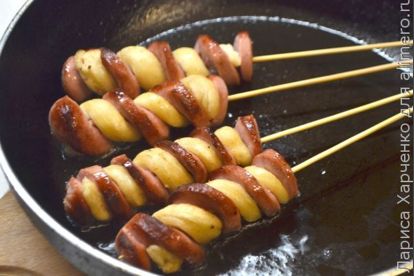 Serving such a wonderful tasty snack to chilled beer with ketchup or another favorite sauce.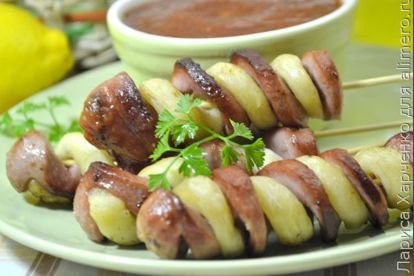 Cook with pleasure!