If you have a desire to cook something unusual for breakfast, and time, as always, is scarce, then such envelopes are what you need. Time for their preparation will take a maximum of 10 minutes, and the taste just will not upset you and your loved ones.
They are called Oriental because I added not only parsley, but also my favorite cilantro. One gets the feeling that you eat a tortilla with a filling in some Turkish or Arabic cafe, in general, with minimal effort you get a wonderful breakfast.
Of course there are people who do not like the taste of such herbs as cilantro, then you can not add it, but stop at parsley with dill, for example. Oriental flavor naturally will not work, although it is also delicious.
I often cook myself a similar breakfast, I use a regular toaster. Perfect electric waffle maker, sandwich maker and similar technical devices, as well as the usual non-stick frying pan.
Degree of difficulty – elementary.
Time for preparing – 5-10 minutes.
For preparations lavash envelopes we will need following ingredients: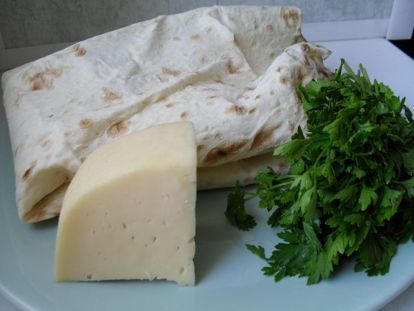 Cheese grate with a grater or just cut.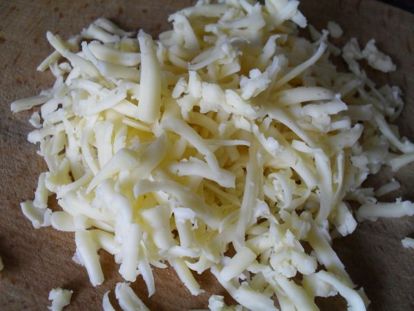 Rinse the herbs thoroughly in running water, dry and chop with a knife.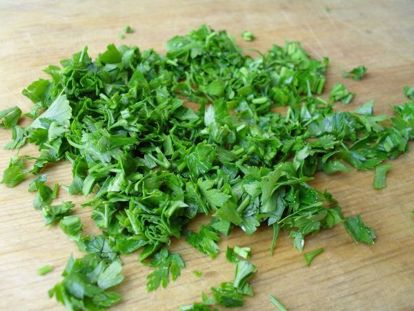 Pita bread cut into rectangles about 25 by 35 cm in size.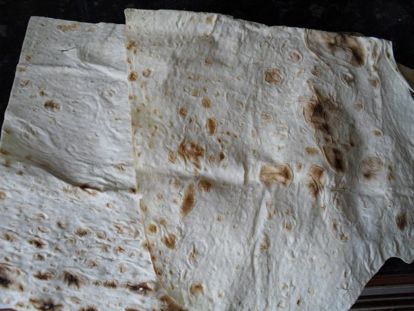 In the middle of the resulting rectangle, first spread the grated cheese.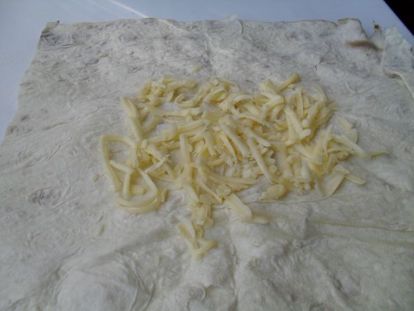 Then greens. Bend the edges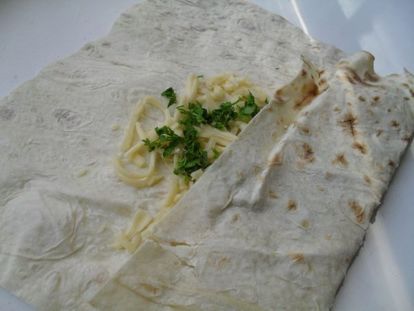 so that the result is a flat envelope, which will go into a toaster or waffle iron.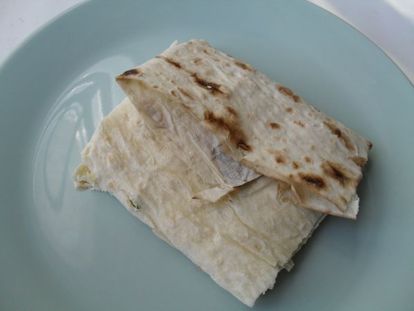 Send envelopes to the toaster for 2-3 minutes (this is enough for me to make the pita bread brown and melt the cheese).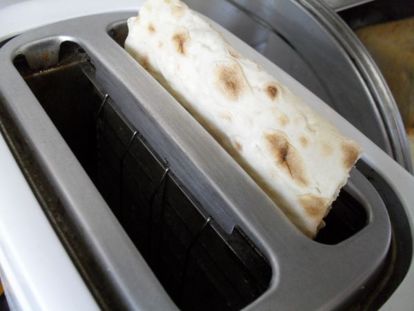 Or on a preheated dry frying pan. Here you need to monitor and turn the envelopes so as not to burn.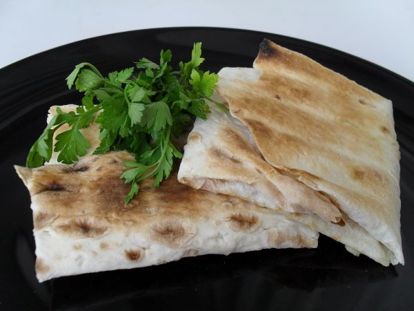 I wish you all bon appetite!