New Year is on the way! 😉 And thoughts about dishes for the festive table are visited by many housewives. If you, like me, do not like to experiment on the eve of the celebration itself, I suggest to rehearse in advance!
This snack is simple and tasty. To obtain the desired result, culinary skills are absolutely not important, the condition is only one thing – that all products are fresh. So.
Level of difficulty: minimum
Time for preparing: without taking into account rice boiling – 15 minutes for preparation and 20 minutes for cooling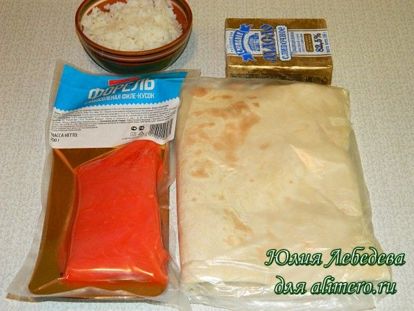 I took two large pita bread weighing 100 g each. She stacked them on top of each other, without interfering with each other.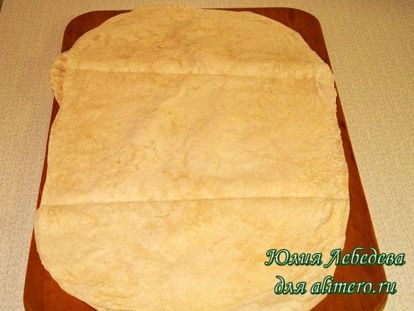 Smeared with butter. To make it convenient to do this, I took it out of the refrigerator in advance. The layer, of course, can be made even thicker – who likes it. In my version, the oil is felt, but not dominant. This is exactly what suits me.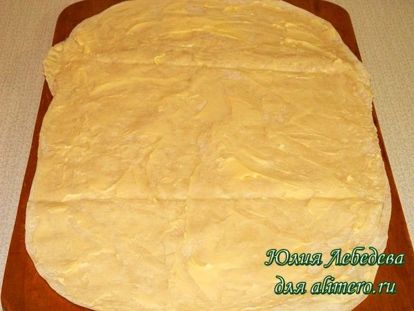 Rice (variety can be taken any) I boiled beforehand. If cooking it directly for this snack, let it cool to room temperature.
Evenly distributed it on the surface of pita.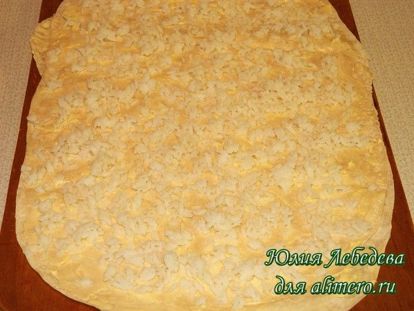 Top grind a mixture of white, green, pink and black peppers. She didn't pickle, considering that rice of average salinity and salt in fish is enough.
I didn't manage to cut very thinly salted trout fillet. Therefore, I made thicker pieces and placed them at approximately equal distance from each other, so that in the snack they would eventually be evenly distributed.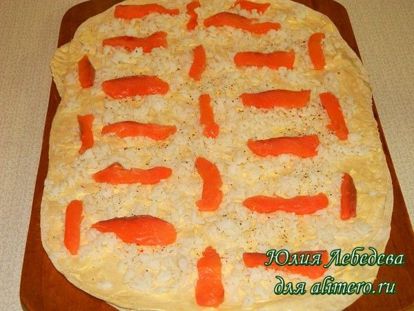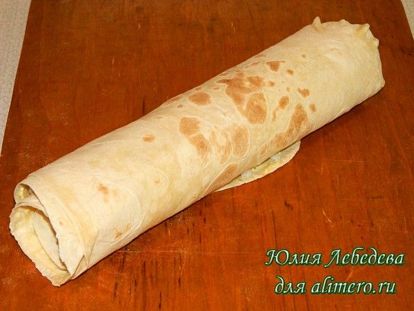 I sent it in the fridge for 20 minutes, although you can serve it right away.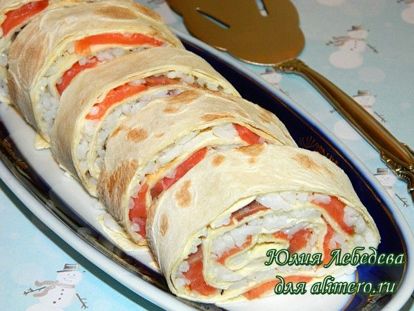 Cut into pieces and slightly chopped chopped dill.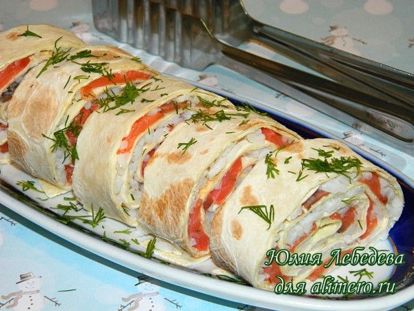 That's all! Tasty, easy, fast! What else is needed during the pre-New Year rush? 😉