You know, I have the impression that you can cook endlessly from pita bread, because you can wrap almost anything in it! Well, except perhaps for soup;)
And I also noticed a long time ago what a delicious combination it is – melted cheese and dill. I used to make such sandwiches: sprinkled loaf with fresh finely chopped dill, covered with a plate of cheese and sent to the microwave for 30 seconds. Yummy!
And today, having looked at the pita bread, I decided to make the process more complicated and cook rolls with cheese and greens. My expectations were justified – it turned out just incredibly tasty! Therefore, sharing a recipe with you, dear 🙂
Complexity – very easy.
Time for preparing – no more than half an hour.
For making rolls of pita with cheese, I needed these products:
15×15 cm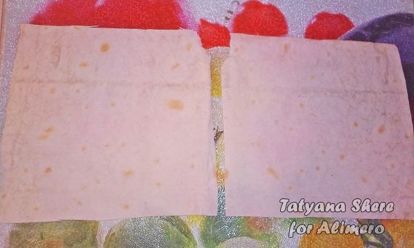 Laid out the stuffing (about 1.5 tablespoons.).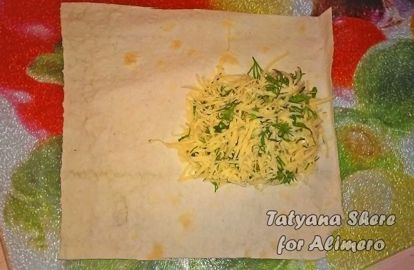 Wrapped first side edge.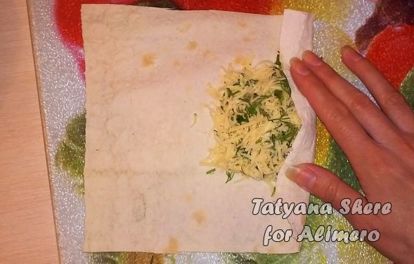 Then the top and bottom edges.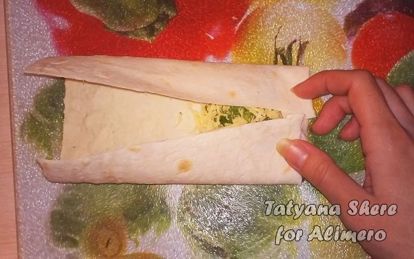 And turned the roll.
With parchment paper, I put the baking sheet in and laid out all the rolls with a seam down.

Beat the egg and grease the rolls.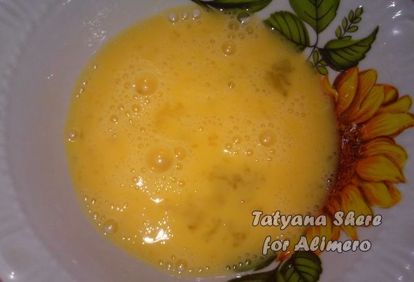 The oven warmed up to 180 degrees and sent there a baking sheet for 10 minutes. During this time, the rolls had managed to brown and the cheese melted.
As soon as they were ready – our family immediately began to tea, because otherwise the cheese will harden, and the taste will not be the same.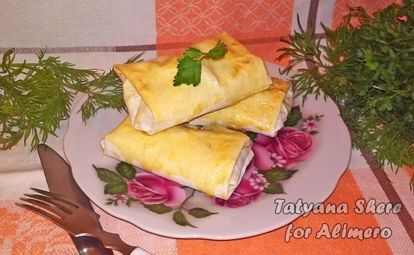 In general, it turned out very tasty. In my opinion, these rolls are a great alternative to hot sandwiches, and they are suitable not only for tea or coffee, but also for a bowl of soup 🙂
I wish you bon appetite too!