After the sweet and savory options of the toasts, which were offered to us by our wonderful authors – two Tatiana, I decided to tell you about the deliciously delicious and incredibly simple in the preparation of snack sandwiches.
By the way, the word is a sandwich, in our family it has not been used for quite a long time, since the younger daughter (also Tatiana!) From the very infancy called this dish consisting of a piece of bread, as well as butter / cheese / ham / sausage a wonderful simplified version – BROADCAST ! It sounded so cute then, and it still sounds from her lips that we don't call them otherwise.
Today's version of brodick, which I want to share with you, is quite suitable not only for breakfast or dinner, but also for the holiday table. First, they are bright and colorful, secondly, very tasty, and thirdly – incredibly useful.
It is easy and simple to cook them – you just have to get the necessary ingredients. By the way, about them.
The complexity of the recipe: the most minimal
Cooking time: quarter of an hour
Delicious and fragrant black bread cut into pieces such as you like. I preferred the shape of triangles.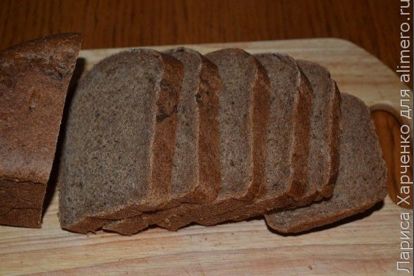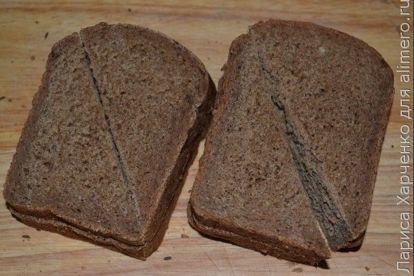 Tomato must be cut into slices. The size depends on the size of the future brodick and a slice of bread.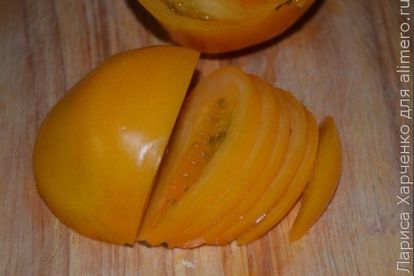 To begin with we spread bread with melted cheese.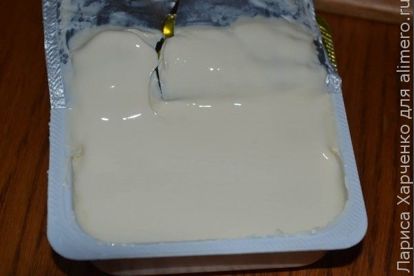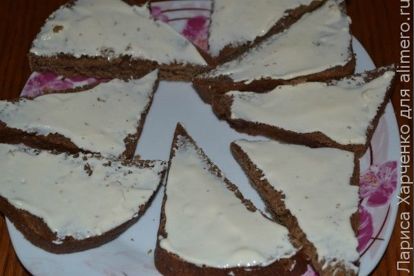 Spread on them a slice of tomato.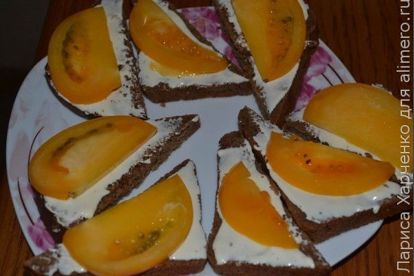 From above, we must place a piece of fish. The pink salmon I bought was cut into long, thin slices and I decided to make a rosette out of it, which is very simple.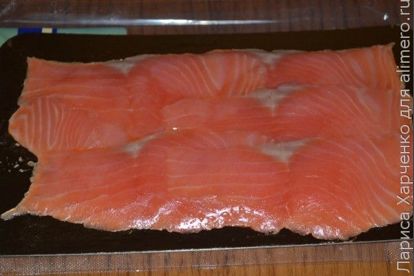 You need to start rolling a piece of roll, and then expand the edges. And place on a slice of tomato. That's all the wisdom.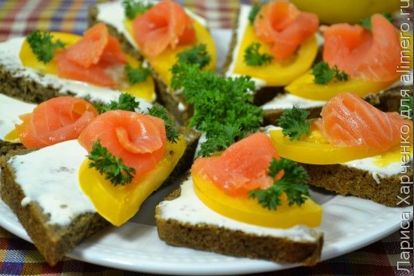 For completeness of colors, and taste, we decorate our snack with a sprig of fresh parsley, and serve it to the table.