On the calendar of January 1, and a holiday in my heart!))) The big New Year's Eve died down, but the festive gatherings continue))) And you need to surprise the guests again with something tasty on the table. Today I surprise them with a snack with a herring, which she called Novogodnaya.
Snack is not easy to look at and unforgettable taste. Yes, and cooking can not be called the easiest. But it's still worth cooking to feel the unforgettable taste of herring in the mouth under the air mousse.
6 slices of rye bread
2 fillets of herring
1-2 small boiled beets
2 teaspoons gelatin
100 ml of water
6-7 tablespoons of mayonnaise
Ground coriander, salt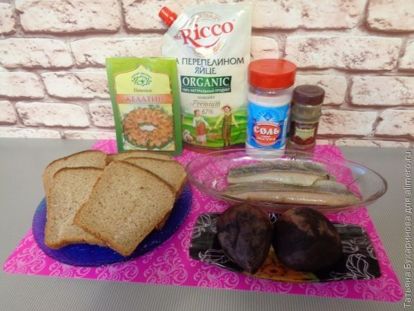 Boiled beets cut into large pieces.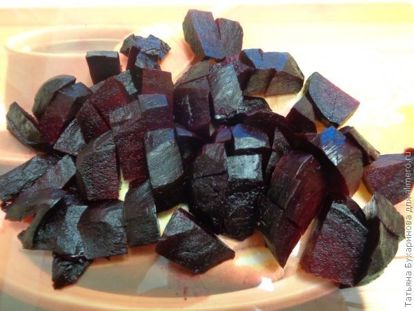 I put them in a bowl, add a pinch of salt and ground coriander, mayonnaise.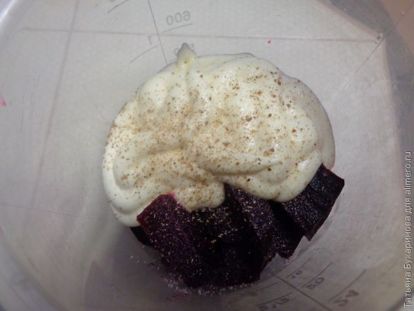 With the help of a blender turn the contents of the bowl in beet puree.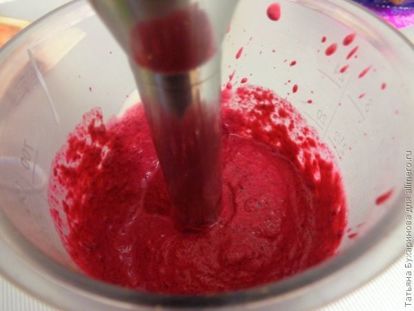 Dilute gelatin with cold water and warm it up. In no case do not bring the gelatin to a boil, otherwise it will not work.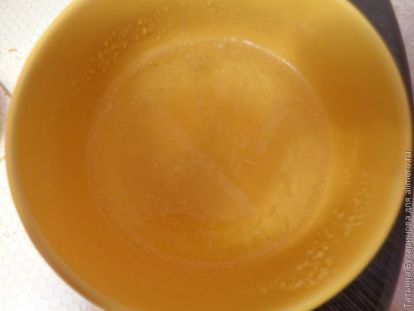 Heated gelatin pour in beet puree.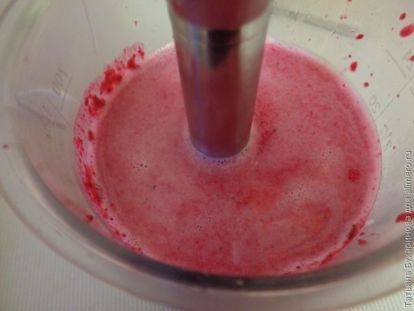 And again, beat with a blender. It turns out a smooth smooth mass. I leave it for some time at room temperature, so that the gelatin clutches with mashed potatoes.
At this time, I cut round blanks from slices of bread. I make it the usual lid from some jar. If you have rings for salads, you can use them.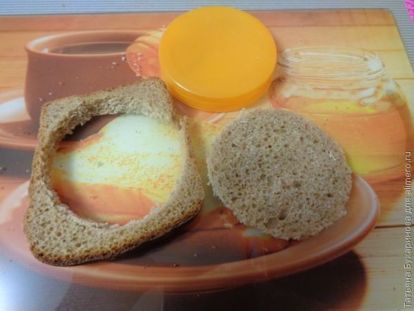 I make six bread blanks.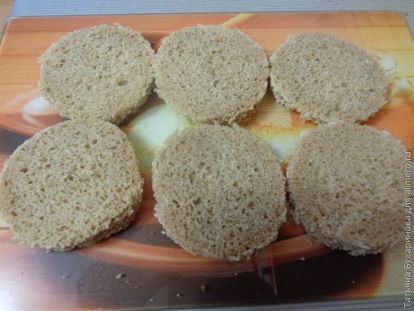 I cut herring fillets into small pieces.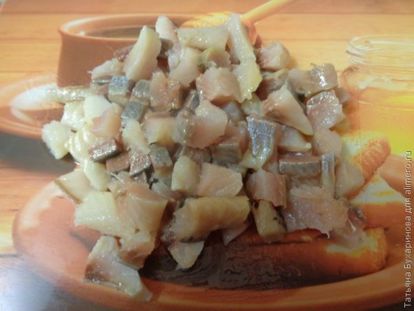 Spread them on bread.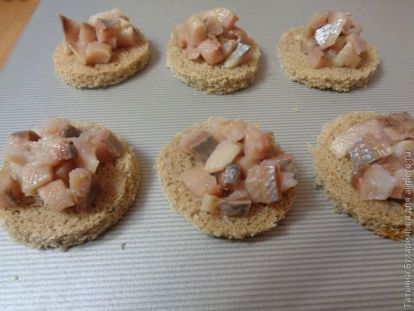 Now I make for them columns of ordinary plastic folders of papers, fastening them with scotch tape.
I put these plastic posts on the bread circles.

I fill them with beet mousse about 5-6 cm high.
And send in the fridge for 3-4 hours.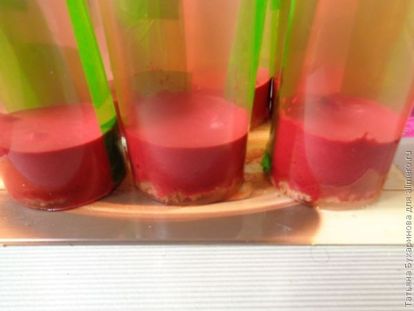 After this time, I take the snack out of the fridge and carefully remove the posts.
That's all))) From above I put mayonnaise points (you can not do this).
Taste can not compare with anything) Very gently)) Be sure to try!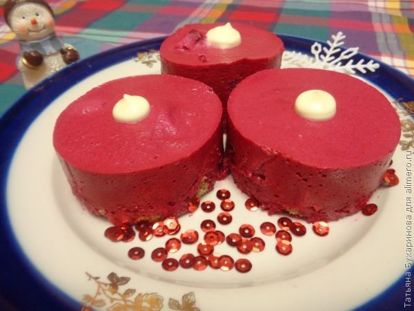 Good appetite!