Recently, I often cook and experiment with all sorts of spreads and pies – it is very great to serve them for breakfast with a slice of bread, and to hire such a sandwich … In addition, such paste masses sometimes become an excellent filling for pancakes and pies … Today the recipe delicious snacks.
Today's recipe is another confirmation of this … When I first cooked a savory snack of eggs, melted cheese and olives, we used it with pleasure and in a quick way as a spread on bread. And my second time in the most miraculous way coincided with the preparation of a whole stack of golden pancakes – this appetizer complemented them remarkably.
So it would not hurt you, girls, to try such a wonderful combination of the most simple and completely ordinary products – perhaps this mix will also become one of your favorite snacks …
For the preparation of egg-cheese pate with olives, we need:
Level of difficulty: the lowest
Cooking time: up to 10 minutes
Algorithm of proposed actions:
The whole simple process of cooking this snack comes down to what you need to grind in a certain way, and then, seasoning with mayonnaise and, if necessary, salt, combine all the above ingredients.
Immediately I want to say that after the publication of Ksenia's tops, the mayonnaise in my house is done exclusively according to her wonderful recipe – it is incredibly fast, simple and tasty! Thank you very much for it.
So here. Let melted cheese and peeled eggs on a fine-fine grater, put them together in a salad bowl.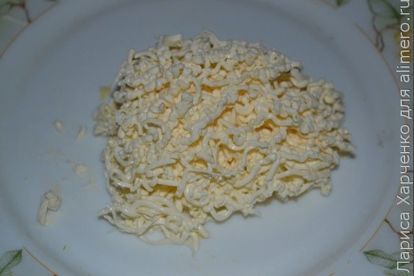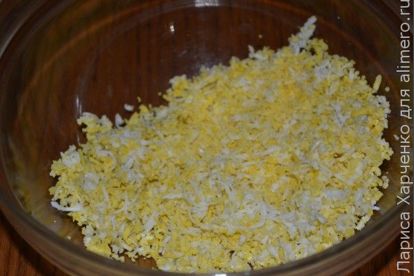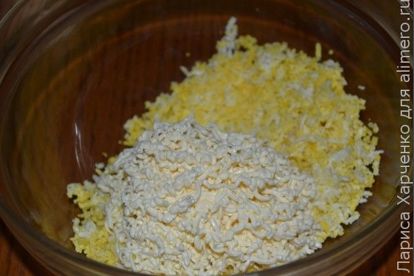 Add black olives rings, a little bit of garlic and a spoon of mayonnaise. The first time I did not have to add salt – it was enough in the sauce, and the second time I did not add the mayonnaise, so I put a pinch of salt in the appetizer.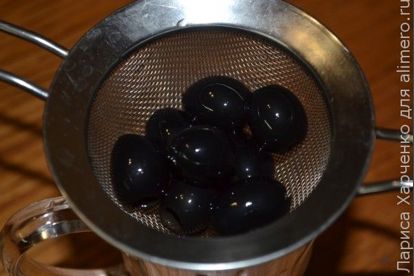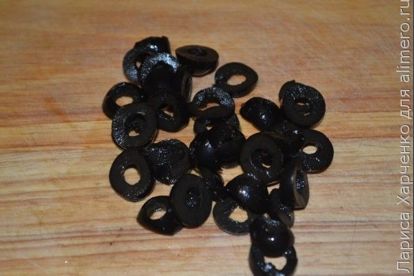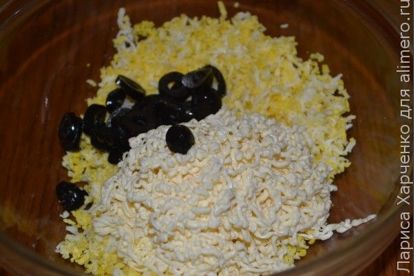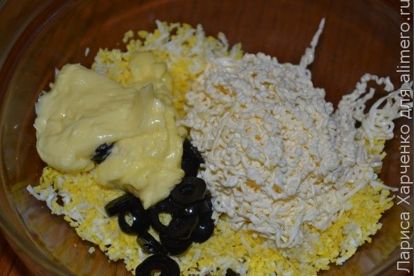 Now we actively mix everything with a fork, cut Borodinsky bread, generously spread it with a ready snack and … take a camera in our hands to take a couple of pictures of this tasty food.