Classical and long-loved by everyone Teeschin language, sure that it will never go out of fashion – firstly, due to its cheerful name, secondly, given the simplicity of its preparation, and, thirdly, because of the wonderful and safe combination of eggplants and tomatoes, which are its main ingredients.
But then – the variations are infinite! And today I want to offer one of them – without the use of garlic, which is traditionally featured in this snack, so that the taste, but rather the aftertaste, corresponds to the historical name of the dish.
So it will be not at all Teschin language! – you tell me. I dare to assure you that the snack will still be very spicy and very tasty – I decided to replace the French mustard.
Perhaps the replacement is not equivalent, but I know for sure that sometimes many people refuse to try Teschin language during feasts precisely because of the presence of garlic in it. And this alternative will allow even the most indecisive guests to enjoy this snack with pleasure!
I cooked this dish for sample in small quantities – only for us and my husband, so I took very few products.
So, for preparing a snack Teschin language we need:
The level of difficulty of cooking this snack: the most minimal
The time required for this: about half an hour
The course of the proposed actions:
First, let's deal with the most important ingredient of our dish – eggplant. It should be cut into thin plates (no more than 5 mm) along the entire length.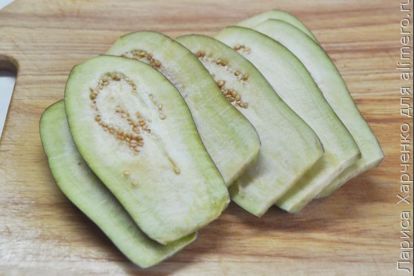 Next, let the eggplant strips some salt and gently mix everything.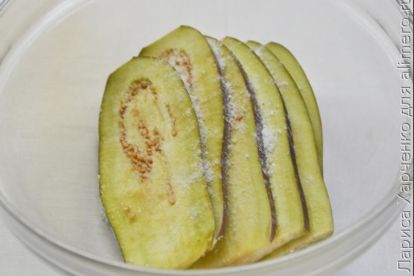 Meanwhile, heat the vegetable oil in a pan for frying eggplant slices.
If during this time the sliced ​​and salted plates have allocated juice, they must be dried with paper towels or napkins, and the liquid drained.
Then lay out the eggplants in a frying pan and fry until the rudiness of each side on the fire is slightly below average.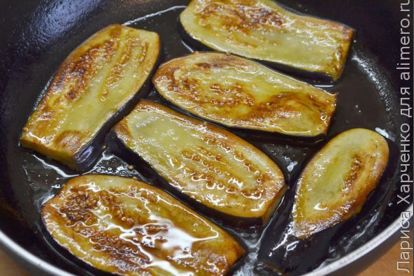 Since already fried slices will be in oil, they must be laid out on napkins in order to get rid of it as much as possible. Better to even get a little wet.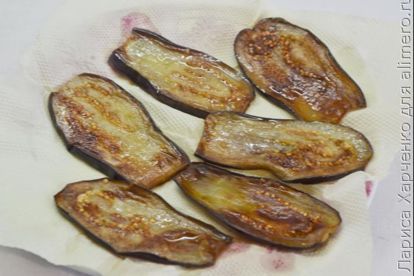 While the eggplant stripes are cooling, we will prepare the remaining ingredients.
Sliced ​​tomatoes and melted cheese.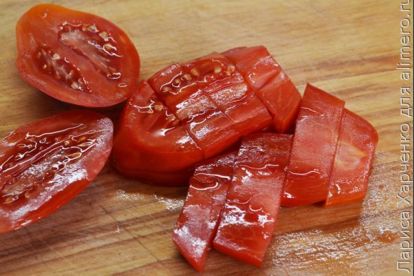 Now at the end of each slice lay out a teaspoon of mustard and place the tomato blocks.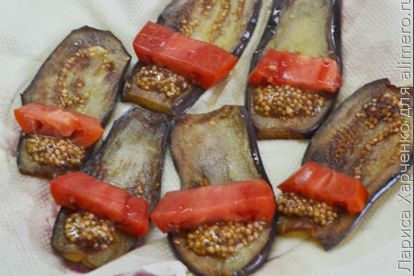 Side by side we lay out the bar of cheese and gently fold everything in a roll.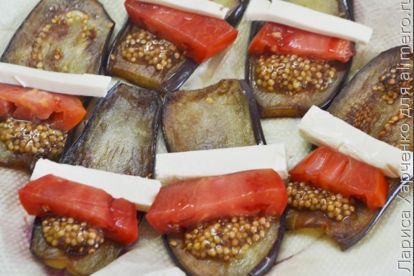 Here is our simple snack and ready – incredibly appetizing and with a mild savory taste!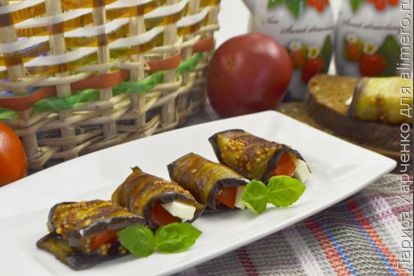 I am sure that this option will attract many!
Cook with pleasure!