Crab sticks – a product that can be used not only as an ingredient in any salad. Today I offer you a simple, but very tasty snack made from crab sticks.
And although there are no exotic products in it, it disappears from the table just in an instant! So let's go cooking 🙂
Complexity – nothing complicated.
Time for preparing – about 1 hour.
For the preparation of snacks from crab sticks we need the following products:
Hold for 30 seconds, take out and immediately carefully deployed. The main thing is not to immediately lower all the sticks we have, and 2-3 pieces each – put into the water, reach out, unfold, then the next 2-3 pieces. They become soft, well turned and wrapped 🙂

We have such ribbons.
Now put the stuffing and wrap the stick back.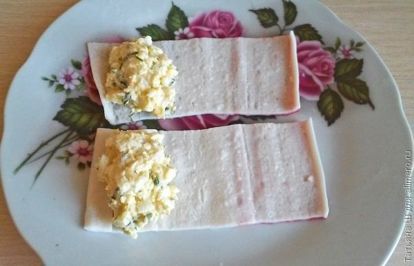 They turn out such fatties.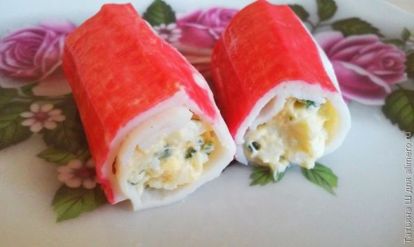 So we fold all the chopsticks, put them on a plate and put them in the refrigerator for at least 1 hour, and preferably longer.
That's all, our crab stick snack is ready!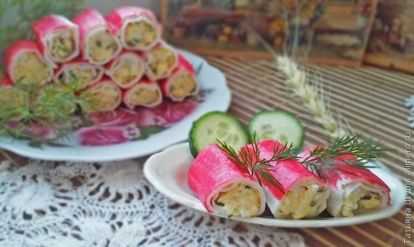 Enjoy your meal!